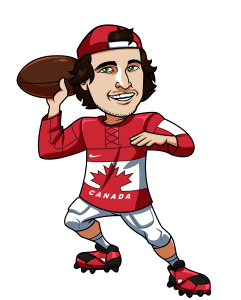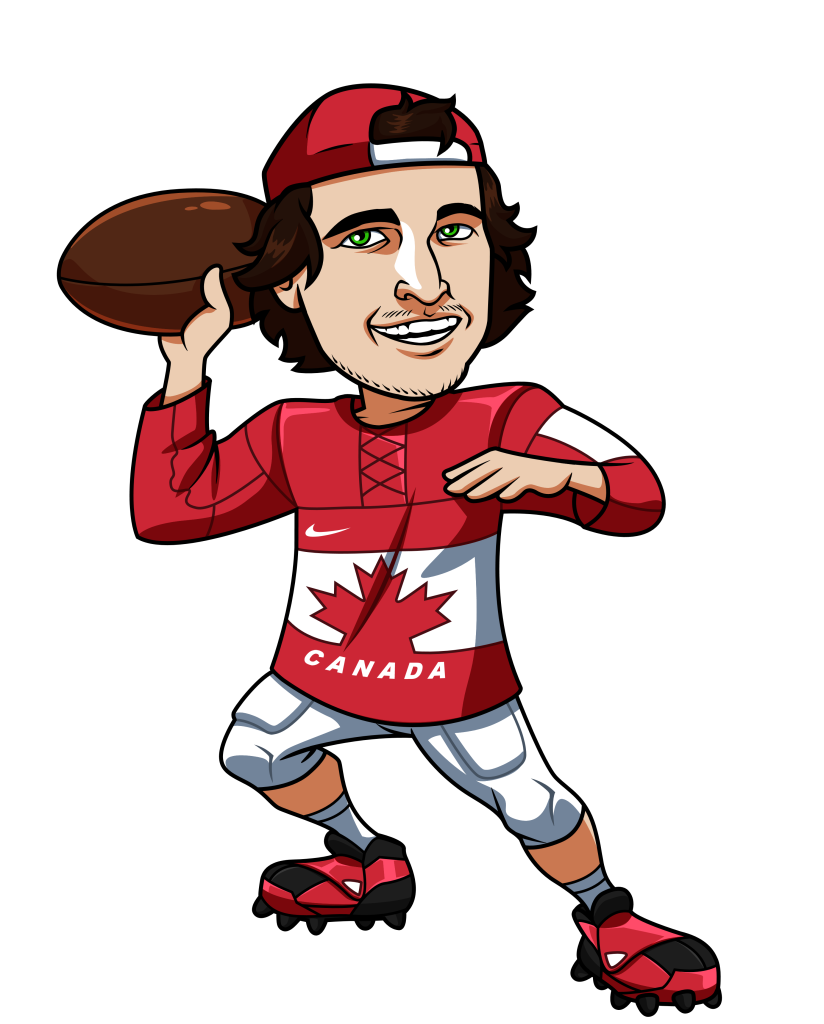 The UFC is headed back to New York with another PPV card after the wildly successful UFC 205 at Madison Square Garden.  This time they're headed to the Barclays Center in Brooklyn and they're headed there with a far weaker card for UFC 208.  The UFC is in such need of title fights for PPV main events that they created the new women's featherweight division out of thin air and put Holly Holm who is on a two fight losing streak in the title fight against fellow bantamweight Germaine de Randamie.
The main event is underwhelming, but that doesn't mean this is a bad card, especially for betting.  There are still some very big names on this card including Anderson Silva fighting Derek Brunson, Jacare Souza getting back into the octagon, and some other big names such as Glover Teixeira and Dustin Poirier on the main card as well.
I'll be using the best odds being offered from any of our recommended bookies for each of my picks on this card.
Holly Holm vs Germaine de Randamie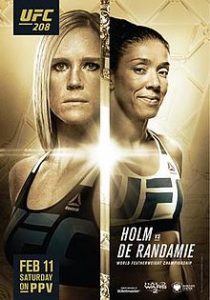 As weird as it is that the UFC made a fight between two 135 pound women and created a 145 pound division to call it a title fight, this is still a very interesting fight between two very solid strikers.  Yes, Holly Holm is on a two fight losing streak, but let's not forget that she was easily beating Miesha Tate before getting submitted after a strange scramble in the 5th round.  Her other loss was against Valentina Shevchenko who looks like she's the real deal in the bantamweight division.  Holm is still a very solid fighter on the feet and that's exactly where this fight will likely stay.
Germaine de Randamie is a Muay Thai kickboxing champion from Holland and she has impressed in her last two fights in the UFC winning both by TKO.  The problem is that these fights were not against high level opposition.  Her only venture into the upper echelons of the bantamweight division was a loss via first round TKO to now champion Amanda Nunes.
Yes, Holm had trouble the last time she faced a fellow striker in Shevchenko, but she's definitely fought the higher quality fighters to this point in her career and although I think de Randamie is the more explosive striker, Holm should be the more technical on her feet and if she can keep the distance I think she should win this over 5 rounds.
To be honest based on recent results and quality of opposition this fight could easily be on the prelims rather than as a title fight headliner, but it is what it is and it should be a good fight nonetheless.
Play: Holm 2.00
Derek Brunson vs Anderson Silva
This co-main event is my favourite fight on the card.  Derek Brunson always comes out swinging and he's had plenty of success with that in the past with first round knockouts of Ed Herman, Sam Alvey, Roan Carneiro and Uriah Hall leading up to his fight with Robert Whittaker.  He lost that fight to Whittaker after failing to land with his wild KO punches and then getting caught with a head kick by the up and coming Aussie.
As much as I think Anderson Silva is way past his prime I think his counter striking style matches up perfectly with Derek Brunson's attacking style.  Brunson says he's going to fight smarter than he did against Whittaker, but I'll believe it when I see it.
Silva has lost a step, but he's still a very effective counter striker and if Brunson comes in wildly I think Silva could still find the target and put Brunson's lights out.  Let's not forget that Brunson has now been knocked out 3 times in his career.  It happens when he fights elite fighters (Souza, Romero and Whittaker have knocked him out).  The question is whether Silva is still an elite fighter.  I don't think he's elite, but I still think he can land on Brunson in this fight.
Play: Silva 2.20
Jacare Souza vs Tim Boetsch
A lot of MMA fans were pretty upset with this matchup, but the UFC matchmakers didn't really have a whole lot of options for Jacare at this time.  Bisping is set to defend the belt against Romero, Rockhold is injured, Weidman is fighting Mousasi, Silva is fighting Brunson and Whittaker wanted some time off.  There really weren't any great options for a Jacare fight at this time, so to keep him active he gets #13 ranked Tim Boetsch.
I personally don't mind this fight.  Jacare needs another win under his belt to truly claim a title shot after he lost that tight split decision to Yoel Romero back at UFC 194.  He followed that up with a huge TKO win over Vitor Belfort, but I like this fight against Boetsch which will allow him to show he can quickly defeat a fighter who is still in the top 15.
I do think Souza wins this fight in the first round.  Boetsch is a very active fighter who will look for a finish.  This wins him fights, but it can also be his undoing.  Boetsch won his last two fights with knockouts, but had lost his previous three before that inside distance with two knockouts and a submission loss.
I think Jacare could win this fight anywhere.  I expect him to hurt Boetsch on the feet and then either get the TKO with ground and pound or slip in a choke on the ground.
Play: Souza 1.20
Glover Teixeira vs Jared Cannonier
Don't sleep on Glover Teixeira.  Yes, he's getting up there in age, but he's still rightfully a top 5 fighter in the light heavyweight division.  He is coming off a brutal knockout loss to Anthony Johnson, but there is no shame in that because Johnson knocks out everyone.
People seem to be high on Jared Cannonier, but he was knocked out against Shawn Jordan in his first UFC fight back in 2015 and his wins have not come over elite competition.  This is too big a step up for Cannonier and I expect Glover to be able to dictate where this fight goes and outclass Cannonier in every aspect.
Everyone wants new blood in the light heavyweight division, but they will have to wait because Teixeira is still elite even if he's not quite on the level of the Anthony Johnson, Daniel Cormier and Jon Jones class of the division.
Play: Teixeira 1.625
That's it for my main card bets.  Be sure to check out our UFC betting information page to learn more about betting on UFC events.
Tagged With : UFC betting • UFC picks