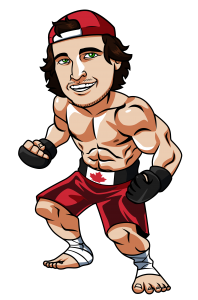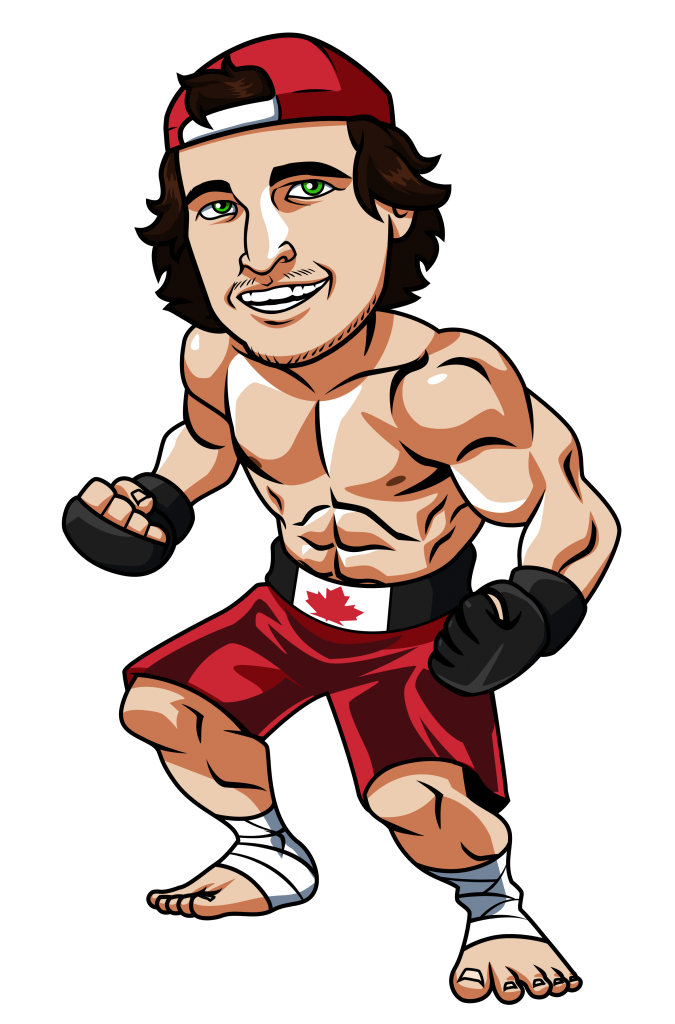 I'll be honest, I have not been looking forward to UFC 204 since it was announced.  I feel like giving Dan Henderson the title shot when he so clearly doesn't deserve it somewhat devalues the UFC product, and I'm not really convinced that this Bisping vs Henderson rematch will be the draw that the UFC expects in order to pass over any legitimate contenders to award him the shot.  This is an extremely weak PPV card for the UFC, but it's a transitional card (similar to UFC 201) into the biggest UFC event of all time, and they can't all bring us out of our seats.  That said, now that the card is here I'm ready to see it play out.
I'll be giving my picks for some of the top fights from the card below.  I'm using the best odds I can find for my picks from any of our top rated sportsbooks.
***If you're already stoked about UFC 205, check out our "how to bet on UFC 205" guide where I break down how to get your bets in and also outline some special promotions we're able to offer.
Michael Bisping vs Dan Henderson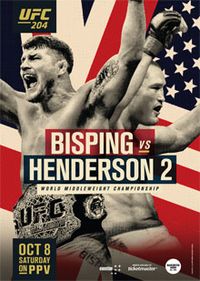 If I sound a bit negative in this breakdown it's because I think this may be the worst title fight in UFC Middleweight history.  Bisping only got his shot against Rockhold because Weidman got hurt, Romero was suspended and Jacare passed up the two weeks notice fight.  He did make the most of it knocking out an overconfident Luke Rockhold in the first round of their fight and then it really gets interesting.  Somehow Dan Henderson, who is 3-6 in his last 9 fights, is gifted the title shot after his KO of Hector Lombard on the same UFC 199 card (even though Henderson was almost finished several times in that fight as well).  It might be the least deserving title shot in recent memory, but the fans did get behind Hendo and of course Bisping wanted the easiest fight to retain his belt, so here we are.
Now on to the break down.  I'm one of the few people who actually thinks Bisping is an improved fighter rather than the simple fact he got lucky in his wins over Anderson Silva and Luke Rockhold.  He looks far more comfortable in the pocket than he did earlier in his career and he's willing to sit down on punches and throw power that has the ability to hurt his opponent rather than throw punches while already planning an escape route out of the pocket.  He showed this new skill against Luke Rockhold right when he got inside distance.  The old Bisping would not have sat down on his left hook enough to drop Rockhold in that exchange and this improvement actually makes him a very dangerous fighter.  I still see him as a class below the top 4 fighters in the Middleweight division, but he's a very legitimate fighter who now has finishing ability to go with his durability, toughness and cardio.
Hendo used to have an iron chin that would get him through fights until he landed his big right hand bomb.  Now that chin is as shot as any fighter in the UFC.  A simple jab will be enough to drop Hendo and once he's on the ground Bisping will not let him up.
I see Bisping's new confidence in the pocket being enough to result in a KO win for Bisping.  He knows to avoid the Henderson overhand right, but other than that Bisping is the far superior fighter at this point in their careers.  Let's not forget that Dan Henderson was in the prime of his career at UFC 100 and was actually a significant favourite heading into that fight.  A lot has changed since then with Bisping improving greatly and Henderson completely losing his chin.  This should be an easy win for Bisping and then we can get on with legitimate Middleweight title fights.
Play: Bisping wins by KO/TKO 2.10
Gegard Mousasi vs Vitor Belfort
Vitor Belfort is a dangerous fighter who has the ability to finish fights early.  He generally comes out guns blazing and swarms his opponent looking for the finish.  If Mousasi can survive this early attack then I think he wins this fight fairly easily.  Belfort will generally gas after this initial flurry, but he does also often finish his opponent very early.  He's 3-2 in his last 5 fights and each fight has ended in the first round.  The wins have all come within 3 minutes.
For all of the weapons that Belfort has, I think Mousasi is the perfect fighter to avoid being finished by them.  He's extremely calm in the cage and is a very smart and technical fighter.  I see him staying to the outside during the flurry of punches that Belfort is sure to throw at him and then picking Belfort apart once he's gassed out.
I see a second round finish for Mousasi in this fight.
Play: Mousasi 1.30
Jimi Manuwa vs Ovince Saint Preux
This is the fight where we truly get to see how good Jimi Manuwa is.  He's taken some extremely difficult fights recently, with a KO loss to Anthony Johnson and a TKO loss to Alexander Gustafsson sandwiching a decision win over Jan Blachowicz in his last three fights.  This is another tough test for Manuwa, but one that is far more manageable.  Manuwa is a very strong boxer and if he can throw a lot of punches in this fight I think he has the ability to hurt Saint Preux, or at least win a decision based on activity.
Everyone seemed to think Saint Preux looked good against Jon Jones, but I didn't see that.  I saw a gun shy fighter who didn't ever give himself a chance to win.  I'm not convinced that Saint Preux is as good as he's been made out to be of late and I think Manuwa could expose this on Saturday.
Manuwa gets to fight in his own backyard, in front of his own fans and this could also play a factor in the outcome.  At these odds I have to lean towards Manuwa to pull off the minor upset.
Play: Manuwa 2.40
Tagged With : Dan Henderson • Michael Bisping • UFC 204 • UFC betting