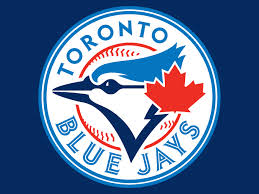 After an 8-game road trip the Toronto Blue Jays return home to begin a 3 game series versus the Tampa Bay Devil Rays this evening. Let's take a look at the match-up and I'll give you my pick.
Tampa Bay Devil Rays (62-65) @ Toronto Blue Jays (65-62)
After getting a 2 game split at Milwaukee the Toronto Blue Jays hope to get their 5th home series win in their last 6.The Blue Jays notched a 9-5 win at the Brewers on Wednesday. Right fielder Jose Bautista was 2 for 5 in the contest with 3 rbi's and his 24th home run of the season. Starting pitcher R.A. Dickey recorded the win pitching 5.2 innings while giving up 5 earned runs on 8 hits. The team is currently tied with the Yankees for 2nd place in the AL East, 9 games behind the leading Orioles.They are 4 games behind the Tigers for the AL 2nd wildcard spot. Their starting pitcher tonight is right-handed Marcus Stroman. Stroman has a 7-4 record with a 3.83 era in 87 innings pitched this season. In his last start, on August 15th, he could only muster 0.2 of an inning as the White Sox pounded him for 5 earned runs on 5 hits. He tallied 37 pitches in the short outing.
Yesterday the Tampa Bay Devil Rays were only able to get 1 hit off their former star pitcher David Price yet managed to notch a 1-0 win. The victory snapped their 4 game losing skid. Their lone hit came in the 1st inning as left fielder Brandon Guyer hit an rbi triple. Starting pitcher Alex Cobb got his 9th win of the season as hit pitched 7 innings while allowing 0 earned runs on 2 hits to go along with 6 strikeouts. Prior to their victory yesterday the Devil Rays had been outscored 21-10 in 4 games. The team currently sits in 4th place in the AL East, 12 games out of 1st. Their starting pitcher tonight is lefty Drew Smyly. Smyly has a 7-10 record with a 3.66 era and 108 strikeouts in 125.1 innings pitched this season. In his last outing he pitched 7 innings giving up only 2 earned runs on 4 hits and finished with a no-decision.
Toronto is 33-26 at home this season. Tampa Bay is 33-29 on the road this season.
The Blue Jays are 6-4 versus the Devil Rays this season.
Prediction: The Jays needed that win versus the Brewers on Wednesday to complete a nightmarish 2-6 road trip. Coming back home combined with that victory should give them some momentum in this weekend series with the Rays.
Take the Blue Jays 1.81 (Bet365)
Tagged With : Toronto Blue Jays betting