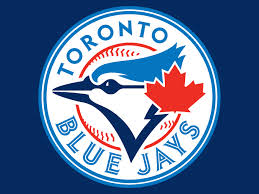 I was way off on my previous Blue Jays pick last Friday as they were shut out 8-0. Let's take a look at their match-up at home versus the Boston Red Sox this evening.
Boston Red Sox (56-74) @ Toronto Blue Jays (66-64)
The Boston Red Sox arrive in Toronto this evening losers of their last 8 games. During their 8 game skid they've been outscored 46-21. Tonight they begin a 7 game road trip. The team has won their past 3 road games. Designated hitter David Ortiz leads the team with 30 home runs and 93 rbi's. The Red Sox currently sit in last place in the AL East, 18 games behind the leading Orioles. Their starting pitcher tonight is Clay Buchholz. Buchholz has a 5-8 record with a 5.94 era in 122.2 innings pitched this season. He got a loss in his last start, August 20th versus the Angels, as he gave up 6 earned runs on 7 hits. He hasn't recorded a win since a start on July 18th versus the Royals. He has an 0-3 record (with 3 no-decisions) since that July 18th victory.
The Toronto Blue Jays continue their 9 game home stand after a 1-2 record versus the Devil Rays over the weekend. The Blue Jay were outscored in the series 14-6. The team averaged 6 hits per game over the weekend. Yesterday's 10-8 loss went 10 innings as Sergios Santos got saddled with the loss. Starting pitcher Drew Hutchinson lasted 6 innings only giving up 1 earned run on 6 hits but ended up with a no-decision. Power hitting right fielder Jose Bautista went a brutal 0 for 10 with 3 strikeouts during the weekend series. Their starting pitcher tonight is J.A. Happ. Happ has an 8-8 record with a 4.39 era in 112.2 innings pitched. He hasn't recorded a win since July 22nd versus the Red Sox. In that victory he pitched 6 innings giving up zero earned runs on 7 hits. He has lost his last 3 starts.
Toronto is 34-28 at home this season. Boston is 27-34 on the road this season.
The Blue Jays are 10-3 versus the Red Sox this season.
Prediction: The Red Sox are really struggling and have been outscored 65-21 in their 10 losses to the Blue Jays this season.
Take the Blue Jays 1.81 (Bet365)
Tagged With : Toronto Blue Jays betting