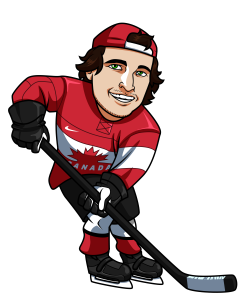 I was very close to another 4-0 night last night, with a 3-0 record going into the last game, but Patrick Kane had other ideas.  That was such a beauty goal by Kane.  You have to admit that he knows how to step it up in the big moments.  Hands down my Hart Trophy pick this season and I'm glad he's finally getting the recognition he deserves because over the past few years I think a lot of people attributed some of his success to Jonathan Toews, but he definitely showed what he is capable of this year as the headliner on the Blackhawks top line (without Toews), and that goal continues to show his talent in the playoffs.
With that 3-1 night, my NHL playoff picks record now sites at 16-11 for +2.19 units.
Philadelphia Flyers @ Washington Capitals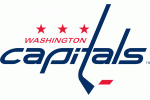 The Flyers finally got their big line on the stat sheet last week and the couple goals they were able to manage were enough in front of Neuvirth.  I picked the Flyers to win game 3 in this series, but they ended up winning game 4.  Regardless, my original pick of the Capitals in 5 games is going to come to fruition tonight.  And I'm calling it right now.  Braden Holtby will get his second shutout of these playoffs tonight.  He kicked off the series with a shutout and now he's going to end the series with another.
I could see the Flyers taking some silly penalties once the Caps get up in this game and that could result in the Caps potent powerplay running up the score.
Play: Capitals (-1.5) 2.25
New York Islanders @ Florida Panthers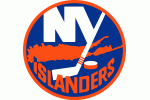 I still think any game of this series could go either way.  It's been a very close series with every game being decided by a goal if you don't count the empty netter from game 2.  The great thing is that the games are still close even though we are actually getting some scoring in this series.
I'm on the Islanders tonight because once again I think this game goes either way.  The oddsmakers have the Panthers as far too big of favourites just based on home ice advantage.
Play: Islanders 2.50
Minnesota Wild @ Dallas Stars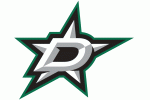 The Stars took their foot off the gas in game 3 of this series, and they won't make the same mistake again.  The two games in Dallas were dominated by the Stars and I expect more of the same in game 5.  Niemi was in net for game 4 and I expect them to continue to ride him tonight.  I'm actually expecting a shutout for the Stars in this one.  Just like with the Caps, the Stars shutout the Wild in game 1 and they will finish them off in the same fashion.
Play: Stars 1.48
San Jose Sharks @ LA Kings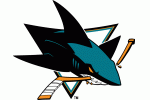 This is a massive game in this series.  Yes, the Sharks are up 3-1 and have a strangle hold on the series, but it's these elimination games that have hurt them in the past.  If they lose this game the momentum swings to the Kings and you have to wonder whether the Sharks start to doubt themselves and wonder if it's happening again.
This is such a huge game in this series and you know the Sharks realize that.  This is the reason I'm going with the Sharks to put their demons to rest and finish off the Kings tonight in LA.  The top line has been getting the better of Drew Doughty in the series, with him having 0 points and a -3 rating (he's -3 if you include special teams as well).  That matchup was the wild card in this series and the Sharks are showing me that Doughty isn't quite as impressive as some critics make him out to be.
Play: Sharks 2.10
It's sure to be another interesting night of NHL hockey.  Elimination games are always extra exciting and we have three for tonight.
Tagged With : NHL Betting • NHL Picks • NHL Playoffs