Last night was a great night for me.  Not only did I go 3 for 4 on my NHL picks from yesterday, but I feel very tuned in to these playoffs and I find that's often the case when I don't have my judgement swayed by loving or hating certain Canadian teams based on being a Sens fan.  One of the perks I guess.
Anyways, on to tonight's plays.
Detroit Red Wings @ Tampa Bay Lightning
Red Wings 2.35
Lightning 1.65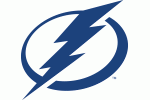 Detroit didn't do anything in game 1 that change my opinion that the Lightning are the far superior team in this series.  Detroit is going to have a very hard time finding goals simply because they play too much of a perimeter game and outside of Datsyuk and Zetterberg, who haven't been on top of their games, they don't have many offensive threats.  The Wings just don't seem dangerous and that makes it hard to win games against the Lightning, a team that can score.
The Kucherov line did the damage last game and I expect more of the same, but the Drouin line with Palat and Filppula was also buzzing in game 1.  If Drouin isn't an idiot going in before the puck on the offside goal (that hurt my DK lineups) then they would have had a goal as well.  Drouin looked dangerous, but he has to reel himself in.  He took a couple dumb penalties and overall for all the skill he has you can tell that he's not the smartest or most disciplined player on the ice, but that comes with experience.  The Lightning are probably at least happy he's playing with emotion.  Anyways, end rant on Drouin, I think that line is also very dangerous tonight.
Play: Lightning 1.65
New York Islanders @ Florida Panthers
We all saw what happened last night.  A back and forth shootout that ended with the Islanders staving off the Panthers for a 5-4 win to kick off the series.  Greiss made a massive save on Jagr in the last minute to keep the Islanders in the lead.
In the playoffs I'm a believer in recency bias being much more accurate than in the regular season.  If this series had 9 goals in the first game, I'm expecting the teams to continue to score in this one.  The sportsbooks don't have the odds up yet for this game, but I'll probably be sticking with the over 5.5 wager tonight and look for a repeat performance.
Both of these teams (especially Florida) have stronger forwards than defensemen, so look for the goals to keep rolling in during this exciting series.
Play: Over 5.5
Chicago Blackhawks @ St. Louis Blues
Blackhawks 2.05
Blues 1.91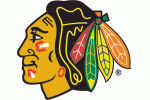 I expect a similar defensive battle tonight, with each goal being huge.  As for the winner, I'm leaning towards the Blackhawks.  Duncan Keith back in the lineup will be a huge lift and this team just has too much experience and pass success in winning close games that I think they will keep this series close heading back to Chicago.
Play: Blackhawks 2.05
Nashville Predators @ Anaheim Ducks
Predators 2.50
Ducks 1.61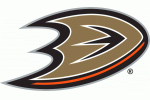 The Ducks have probably been the best team in the league in the second half of the season, and avoiding the Sharks and Kings in the first round will workout very well for them.  The Ducks play with a lot of speed and their depth up front should be the difference in this one.  Josi and Weber can only play so much and after them there is a significant drop off in the defensive ability of their bottom four defensemen.  It looks like the Ducks will be splitting up Getzlaf and Perry to start the series, so now you have a Getzlaf line, a Perry line and a Kesler line all coming at you throughout the game.  Josi and Weber can only play so much.  The Ducks will break down Ellis, Jackman, Ekholm and Granberg enough in this game to get the win, and this will become a theme for the series.
Play: Ducks 1.61
My NHL playoffs record so far is 3-1 for +1.21 units.  Bookmark the NHL picks section to check back each day for my plays.
Tagged With : NHL Picks • NHL Playoffs • Round 1