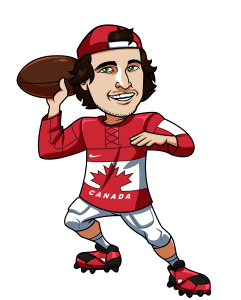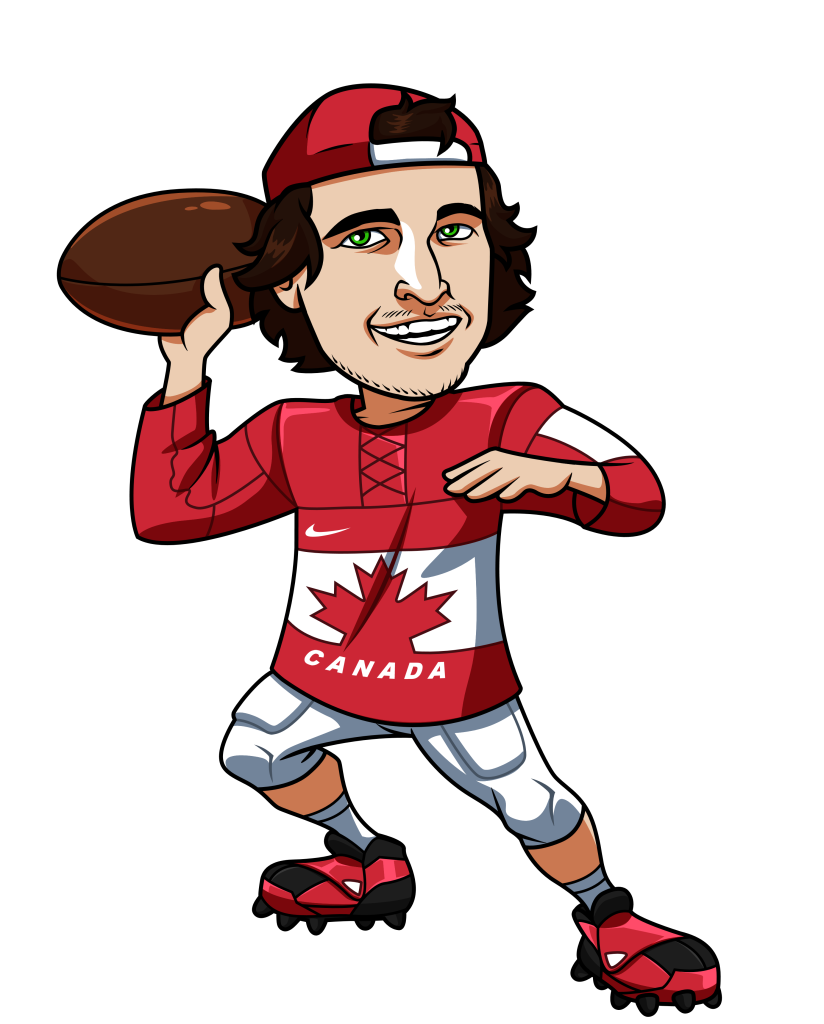 Week 5 was another winning week for me with my against the spread picks as I went 2-1 with a push in the Bengals vs Seahawks game.  The Bucs easily covered the 3 point spread against the Jags, while the Cards ran the score up in Detroit for an easy win on the 2.5 point spread.  The one error was taking the Saints +4.5 in Philly.  That week brings my NFL record against the spread for the season up to 13-6-1.
Now, let's move on to my week 6 picks against the spread.   I'm using SportsInteraction.com's spreads for these picks.  Check out my full SIA review here.
Arizona Cardinals @ Pittsburgh Steelers
Cardinals -3
Steelers +3
The Cardinals came out and made a statement last week in Detroit, destroying the Lions 42-17 after their tough week 4 loss to the Rams.  The Cards are for real when they have Carson Palmer under centre.  They've sliced up opponent defenses all year and have by far the most points in the NFL to this point in the season (190).  Yes, their points per game also is more than the Pats (38 vs 37.25).  This offense is just unreal and I don't see the Steelers secondary being able to shut down Palmer and company.  Add in the fact that it's still Mike Vick throwing the ball for the Steelers and I'm very comfortable taking the road favourites in this one.
Play: Arizona -3
Cincinnati Bengals @ Buffalo Bills
Bengals -3.5
Bills +3.5
Here's another road favourite that I like.  The Bengals are 5-0 for a reason.  Andy Dalton has been playing very good football and this defense can also keep the ball out of the endzone.  The Bills got the job done last week, but I still think they're being given too much credit this season, when they really haven't done anything that impressive.  Tyrod Taylor is questionable to play this week and if he's out then I'm extremely confident in the Bengals being able to cover this spread.  If Taylor plays he is an x-factor, but I'm still comfortable taking this bet early in the week and then hoping that EJ Manuel is the QB for the Bills on Sunday.
Play: Cincinnati -3.5
Denver Broncos @ Cleveland Browns
Broncos -4.5
Browns +4.5
I get that Peyton Manning is not playing well, but the Broncos are still 5-0 and they've still covered plenty of spreads this season, including covering the 5.5 points last week in Oakland.  This Broncos team might not have the high flying offense that people have come to expect from years past, but the defense is arguably the best in the league and Peyton is still able to get a few points on offense, even if they don't come in bunches like in the past.  Josh McCown went off last week against the Ravens, but I'm not even sure he'll be able to pick up first downs against this Broncos defense.  I'll take the Broncos in this spot all day long.
Play: Denver -4.5
New York Giants @ Philadelphia Eagles
Giants +4
Eagles -4
My Monday night hammer play for the week is going to the Giants plus the points on the road.  It's crazy to think that the Giants could easily be 5-0 if it wasn't for some horrible fourth quarters where they gave the game away with brain cramps in weeks 1 and 2.  Since then they've seemed to get things together and are currently riding a 3 game winning streak.  I'm banking on Beckham Jr. being able to play when making this bet, but from what I've heard I'm expecting him to be in the lineup.  The Eagles finally got their offense ticking a bit last week, but that was against a weak Saints defense, so I'm not confident that they will be able to put up big points against the Giants on Monday Night.  In a huge Monday Night game with a lot on the line I'll take Eli over Bradford all day long.
Play: New York +4
I'm looking for some big road team performances this week to help me go 4-0 for the first time this year.
If you're ready to bet, click here to visit SportsInteraction.com….
Tagged With : NFL Spreads • Week 6