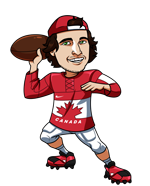 I was able to get closer to that goal of finishing the season at .500 with a 2-0 win thanks to the Browns win over the Panthers, and the Cowboys big overtime touchdown to cover the 4.5 point spread.  I admit the Cowboys covering was a lucky win, but I've had my share of tough losses this season, so I'd say I was due.  That 2-0 week brings my season record to 13-18-2 against the spread, with just 3 weeks to get back to even.  I'm going to have to be basically perfect from here on out if I want to reach that goal.
I'm using SportsInteraction.com for all of the spreads and odds for my NFL picks this season.  You can see our full SIA review here.  I'm sticking with 2 picks this week.
Dallas Cowboys @ Indianapolis Colts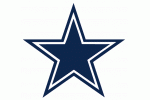 Dallas +2.5
Indianapolis -2.5
The Cowboys pulled out a huge win at home over the Eagles last week, which solidified their spot at the top of the NFC East Division for the time being.  The Cowboys now head to Indianapolis to take on a Colts team that is fighting for a wild card spot in the American League.
The Cowboys are on a 5 game winning streak and the defense has continued to show up with the Cowboys allowing 23 or fewer points in each game of the streak.  The Cowboys will have to show up on defense once again to slow down Andrew Luck and a Colts offense that has the ability to go off.  Luck and Hilton went off last week in Houston for 399 passing yards and 199 receiving yards respectively, but Dallas is ranked 3rd in the league against opposing WR's, so I'm not expecting Hilton to be able to light up Dallas in this one.  I also don't have much confidence in Marlon Mack picking up a ton of yards on the ground, so it will likely be Eric Ebron who has to have a big game if the Colts are going to put up big points against the Cowboys defense.  I just don't really see it happening.
On the flip side, Amari Cooper had an even more impressive outing than Hilton this past week, recording 217 receiving yards and 3 touchdowns against the Eagles.  I don't expect him to be able to go off against the Colts defense this week, but I do expect Ezekiel Elliott to be able to go off against this run defense, and he's received a clean bill of health after getting banged up in the 4th quarter of last weeks game.
Look for Elliott to lead the charge on offense and the Cowboys defense to prevent the big plays from Luck and Hilton, en route to a 6th win of the current streak in Indianapolis this week.
Play: Cowboys +2.5
Detroit Lions @ Buffalo Bills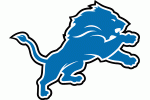 This is a game between two of the worst offenses in the league at the moment.  That said, I've been more impressed with the Lions defense of late and I expect them to be able to hold Josh Allen and company off the scoreboard for the majority of drives.
Josh Allen seems to have given up throwing the ball, instead opting to run on a good chunk of his drop backs.  I can't really blame him considering the weapons he has at his disposal, but that's not going to be the best way to score on this Lions defense.  LeSean McCoy left last weeks game against the Jets after just a couple plays with a tweaked hamstring and we don't know if he will be good to go this week either.  McCoy is likely the Bills best weapon at this point in the season, so without him the offense takes another blow.  I don't see the Bills putting up many points in this game.
On the flip side, the Lions passing game has been brutal since trading Golden Tate earlier this year.  Tate was a valuable piece for check downs and picking up short yardage, while having the ability to go off for a big play with his legs.  The Lions have not been able to replace those skills in either Theo Riddick or Kenny Golladay, and losing Marvin Jones to injury put the last nail in the passing games coffin.
All of that said, I still think this offense could be able to get yards on the ground against the Bills.  Kerryon Johnson may be returning from injury and both LaGarrette Blount and Zach Zenner have the ability to run downhill.  Add in a few big catches from Golladay and Riddick making a few plays and I think this offense could potentially score 20+, which I think will be enough to win this game.
Play: Lions +2.5
Tagged With : NFL betting • NFL Picks • NFL week 15