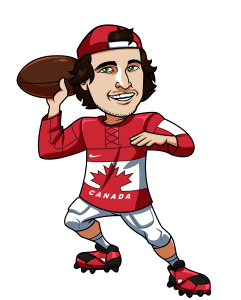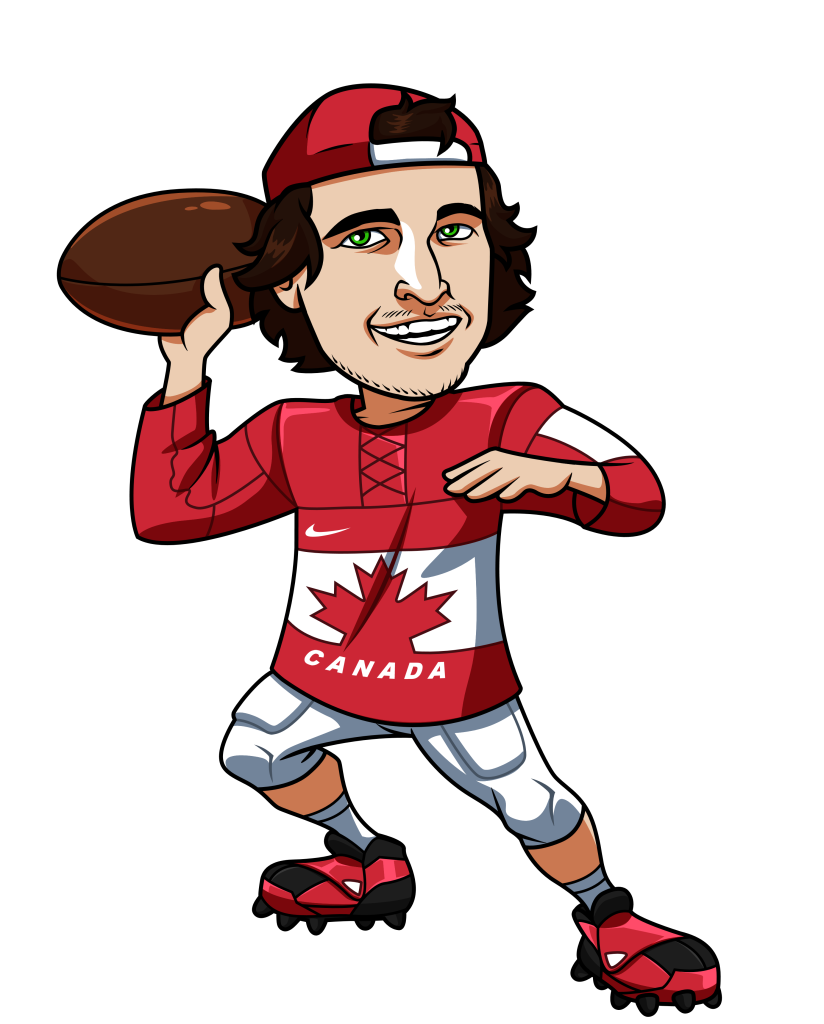 I wasn't able to get up my weekly CFL post because I'm moving this week, but I couldn't miss out the opportunity to get started with a few wins against the spread in week 1 of the NFL season.  I've been waiting for the NFL season to start for about a month now, so I'm very excited for Sunday.
Check back each week for my NFL picks.  I'll probably be giving my top 5 or so picks against the spread each week here at the site, so bookmark this page to follow me each week.
Alright, alright.  Let's get into my picks for week 1.  I'm using the odds from SportsInteraction.com for each of these games listed below.  You can see our full SIA review here.
Miami Dolphins @ Washington Redskins
Dolphins -3.5
Redskins +3.5
The Dolphins are 3.5 point favourites in this game and whenever you come across that magic number 3 in football spreads it really shows that you are a big favourite in the game.  So basically the Dolphins have to win this game by more than a field goal, while the Redskins can either win or lose by a field goal or less.  RG3 is out and that means that Kirk Cousins is the starting QB for the Redskins.  Cousins has had some strong games in his NFL career, but overall he's been a far below average quarterback and someone who tends to give up the ball often.  In his NFL career he has thrown 18 TD's, had 19 interceptions and 6 fumbles.  So throwing the ball he isn't great and he is not a threat on the feet.  Basically I think this Washington offense is in trouble.  The offensive line has had trouble all pre-season, which led to RG3's injury and I don't think they will be able to contain the Miami defense.
Add in Ryan Tannehill on the other side of the ball and you have a guy who many think is poised for a breakout season.  He can keep plays alive on his feet and he's facing a Redskins defense that definitely has holes.  Look for Jarvis Landry to have a big game catching the ball and Lamar Miller to have a big game running as this Dolphins team runs away with this one on the road.
Play: Miami -3.5
Detroit Lions @ San Diego Chargers
Lions +3
Chargers -3
I think many people are looking past the Detroit Lions this year.  Yes, they did lose Ndamukong Suh on defense, but the word out of Detroit is that hasn't been as big a hole to fill as many may have thought.  Add in a healthy Calvin Johnson catching balls from Matt Stafford, who is also being overlooked this season and I think this Lions team will be able to play on both sides of the ball.
I think Detroit will be able to get to Philip Rivers in this one and I just don't see a ton of weapons on that side of the ball past Keenan Allen.  I like the Lions to actually win this game.
Play: Detroit +3
New Orleans Saints @ Arizona Cardinals
Saints +2.5
Cardinals -2.5
The Cards have a healthy Carson Palmer back this season and I expect them to play like they did last year before his injury.  John Brown could be his go-to receiver this year.
I just don't think the Saints improved from their 7-9 season last year and I see this being a difficult year for them.  Brandin Cooks may be the one bright spot on offense for this team, but I expect them to try to run more as well with Ingram getting quite a few touches this game.  The Saints are going to score points, but I don't think they will be able to keep Palmer and company out of the endzone at all.
Play: Arizona -2.5
Baltimore Ravens @ Denver Broncos
Ravens +4.5
Broncos -4.5
I could see this game getting out of hand.  The Denver defense is definitely underrated going into this season and I would be surprised if Flacco and company score more than 1 touchdown in this game.
On the flip side you have Peyton Manning tossing passes to Demaryius Thomas and Emmanuel Sanders, while CJ Anderson runs out of the back field.  This one won't be a contest.
Play: Denver -4.5
So there we have it.  My four NFL spread picks for week 1 in the NFL.  Check back each week for more picks.
And if you're ready to bet, click here to visit SportsInteraction.com….
Tagged With : Arizona Cardinals • Baltimore Ravens • Denver Broncos • Detroit Lions • Miami Dolphins • New Orleans Saints • NFL Spread Picks • NFL Week 1 • San Diego Chargers • Washington Redskins