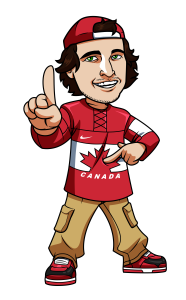 The biggest boxing fight in recent memory takes place this Saturday at the MGM Grand in Las Vegas.  Floyd "Money" Mayweather is finally fighting Manny "Pac Man" Pacquiao in what is sure to go down as one of the highest priced boxing fights in history.
This fight has been a long time in the making and even though it's coming a little late, with both fighters likely at the tail end of their careers, it's still something that everyone wants to see.  I'm not a huge boxing fan, but even I am already planning my Saturday night around watching this fight.
Pacquiao vs Mayweather Fight Winner Odds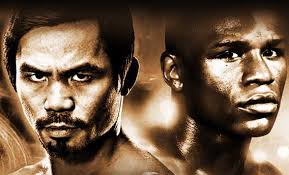 Here are the odds for the winner of the fight:
Floyd Mayweather 1.53
Manny Pacquiao 3.00
These odds actually have some arbitrage opportunity, which shows just how much the odds are different between the various online sportsbooks.
Floyd has win odds of just 1.44 at a couple sites right now, while Pacquiao's odds to win are just 2.65 at another sportsbook.  So make sure you're betting at the sportsbook that's giving you the best return on your wager.
I like Mayweather at 1.53.  I just don't think Manny is going to be able to touch him and I expect Mayweather to have a great counter-punching strategy for Manny heading into this fight.
Pacquiao vs Mayweather Props
Here are some of the prop betting opportunities.
To Score a Knockdown
Floyd Mayweather – Yes 5.00
Floyd Mayweather – No 1.14
Manny Pacquiao – Yes 4.00
Manny Pacquiao – No 1.22
Fight Outcome
Floyd Mayweather by KO, TKO or DQ 7.50
Floyd Mayweather by Decision 1.66
Manny Pacquiao by KO, TKO or DQ 6.50
Manny Pacquiao by Decision 5.00
Draw 17.00
Will The Fight Go The Distance?
Bet365 also has round betting for you to select a winner in any round, or also total round betting where you can wager on which round the fight ends in.
Overall, there's a lot of prop bets available.  Other sportsbooks have some different prop betting opportunities such as number of knockdowns, first to get points deduction, which hand is thrown first, and many more interesting props.
Sports Interaction is another site that has some interesting props.  The ones at SIA that are most interesting to me are comparing the fight to the Kentucky Derby, which is taking place earlier in the evening.  Some props include total households watching the Derby vs number of PPV buys for the fight and much more.  They're always fun props to take a stab at.
This is the biggest boxing event in recent memory, so get your bets in and figure out where you'll be watching on Saturday night.