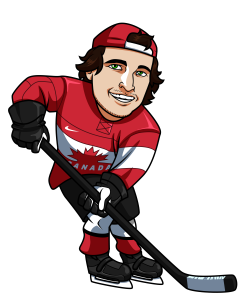 It's a long weekend in both Canada and the United States today, so as I'm writing this I'm being treated to some matinee action between the Red Wings and Islanders.  It's a pretty busy night in the NHL for a Monday night and I have a couple plays that I'd like to share with you guys.
Toronto Maple Leafs @ Chicago Blackhawks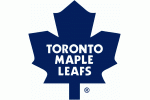 On paper, especially with the injuries to van Riemsdyk, Lupul and Bozak (Kadri will be back in the lineup tonight), the Maple Leafs look about as close to an AHL team as you can get.  And in this game they will be playing against arguably the top team in the NHL in the Chicago Blackhawks.  That said, I still think this is a pretty good spot to take the Maple Leafs as massive underdogs.
The Leafs have actually been controlling quite a bit of the play since the Phaneuf trade and are coming off a big 5-2 win over the Canucks on Saturday night.  The issue comes down to the Leafs not having the talent up front to finish many of their chances with this lineup.  Kadri returning will help and the fact that the Blackhawks are going with Scott Darling in net over Corey Crawford, who has been very good of late is another factor that increases the Leafs chances.  The fact this is a holiday game also adds another wrinkle that I think benefits the underdog and the road team because they won't have the same distractions that the Blackhawks might being at home in a holiday game.
Play: Maple Leafs 3.20 @ SportsInteraction.com
Montreal Canadiens @ Arizona Coyotes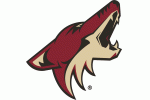 The Habs have been playing better of late, but after the 6-4 shootout loss to the Sabres on Friday the Habs are going back to Mike Condon in net tonight.  He's lost his last three starts for the Habs and has not played well.  I'm expecting the Coyotes to be able to find a way to put up 3+ goals on the Habs in this one, which will put a lot of pressure on the Canadiens forwards to match the production.
The Plekanec, Galchenyuk and Gallagher line has been good, but the Canadiens need Pacioretty to pick up his offense if they are going to regain their early season success.  I just don't see it happening tonight in Arizona.
Play: Coyotes 1.95 @ SportsInteraction.com
Tagged With : Arizona Coyotes • Chicago Blackhawks • Montreal Canadiens • NHL Betting • Toronto Maple Leafs