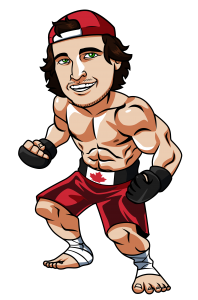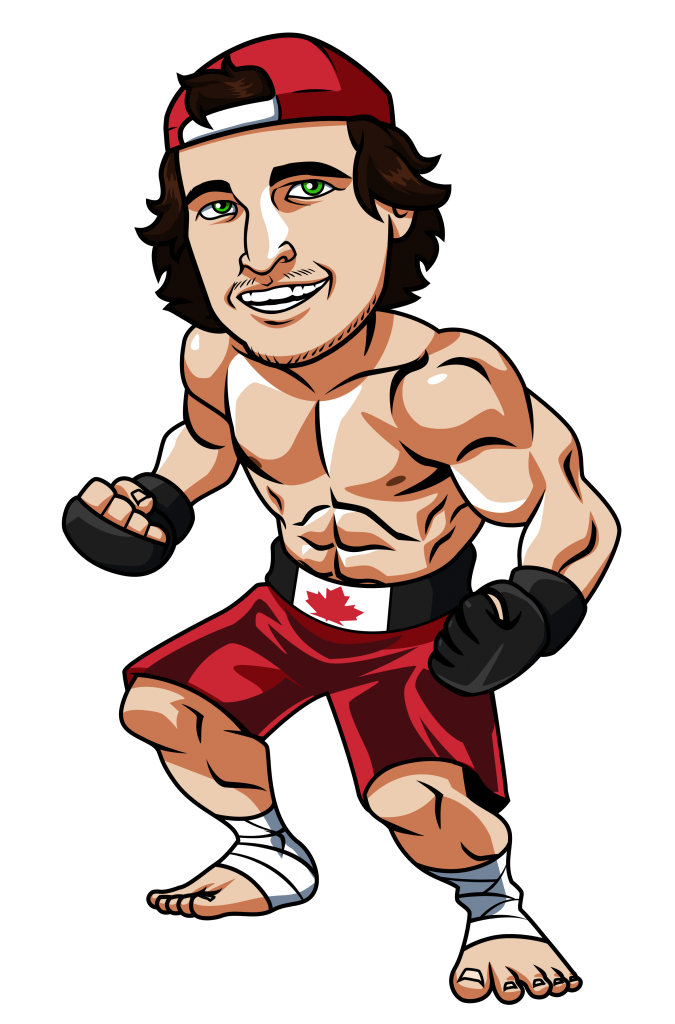 In the short window of time Conor McGregor and Nate Diaz have had to build up this fight since the Dos Anjos injuries, the heat between these two has risen tremendously.  Conor McGregor seems to be just as good with his verbal jabs as he is inside the octagon, but it seems harder to get inside the head of Nate Diaz than some of Conor's previous opponents (perhaps because there's not much going on inside Diaz's head).  Either way, this fight is going to sell extremely well and there's a lot of interesting questions that are going to be answered Saturday night.
Online sportsbook SportsInteraction.com, our top rated betting site for Canadians (full review here), is offering a few different prop bets that you can wager on for this fight.  I'm going to break each of these bets down by giving their odds and my thoughts on the outcome.
Spoiler alert…….I'm high on McGregor to have his way with Diaz on Saturday night.
To Win
Conor McGregor 1.22
Nate Diaz 4.15
To start off we have to first look at who will win the fight straight up.  These odds are close to giving Conor around a 80% chance to win the fight.  In my mind there's really no way that Diaz can stick with Conor over a 5 round fight.  At some point he's going to go to sleep.
My Pick: McGregor 1.22
Total Rounds
Over 2.5 (2.60)
Under 2.5 (1.48)
Conor says he's going to finish off Nate at the end of round 1.  Who am I to disagree with the man?  He's been picking the round he's going to finish his opponents since the Poirier fight.
My Pick: Under 2.5 (1.48)
Method of Victory
McGregor by KO, TKO or DQ 1.40
McGregor by Decision 9.00
McGregor by Submission 15.00
Diaz by KO, TKO or DQ 9.00
Diaz by Decision 7.00
Diaz by Submission 7.00
We've already established that I expect Conor to win the fight, and the obvious outcome would be via knockout.  Conor has finished his last 5 fights via KO or TKO and that is definitely his most likely route to victory.  That said, I can't stop looking at the 15.00 odds of McGregor by submission.  Conor has already stated that he would like to tap out Diaz, who he says has holes in his jiu-jitsu game.  If Diaz is conscious after going to the floor from a big punch, don't be surprised if Conor jumps on him and looks for the submission.  We haven't really seen much of that part of Conor's game, but nothing would surprise me from him at this point, and submitting a fighter who takes so much pride in his jiu-jitsu would definitely fit into Conor's MO.
My Pick: McGregor by submission 15.00
Round Betting
McGregor round 1 (2.20)
McGregor round 2 (3.50)
McGregor round 3 (7.50)
McGregor round 4 (14.00)
McGregor round 5 (21.00)
McGregor Decision (9.00)
Diaz round 1 (12.00)
Diaz round 2 (17.00)
Diaz round 3 (21.00)
Diaz round 4 (26.00)
Diaz round 5 (31.00)
Diaz Decision (7.00)
Like I said before, I'm a believer in what Conor says heading into a fight.  He says he's going to knock Diaz out at the end of round 1, so I'm going to pick McGregor to finish in round 1.  Hopefully it's by submission because I'm definitely tossing a few bucks down on that submission bet at 15.00 as well.
My Pick: McGregor round 1 2.20
If you're ready to bet on any of these McGregor vs Diaz fight props head over to SportsInteraction.com and place your wagers.
Tagged With : Conor McGregor • Nate Diaz • UFC 196