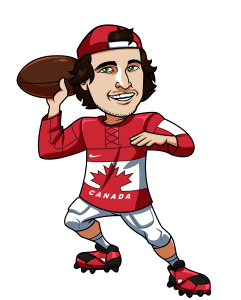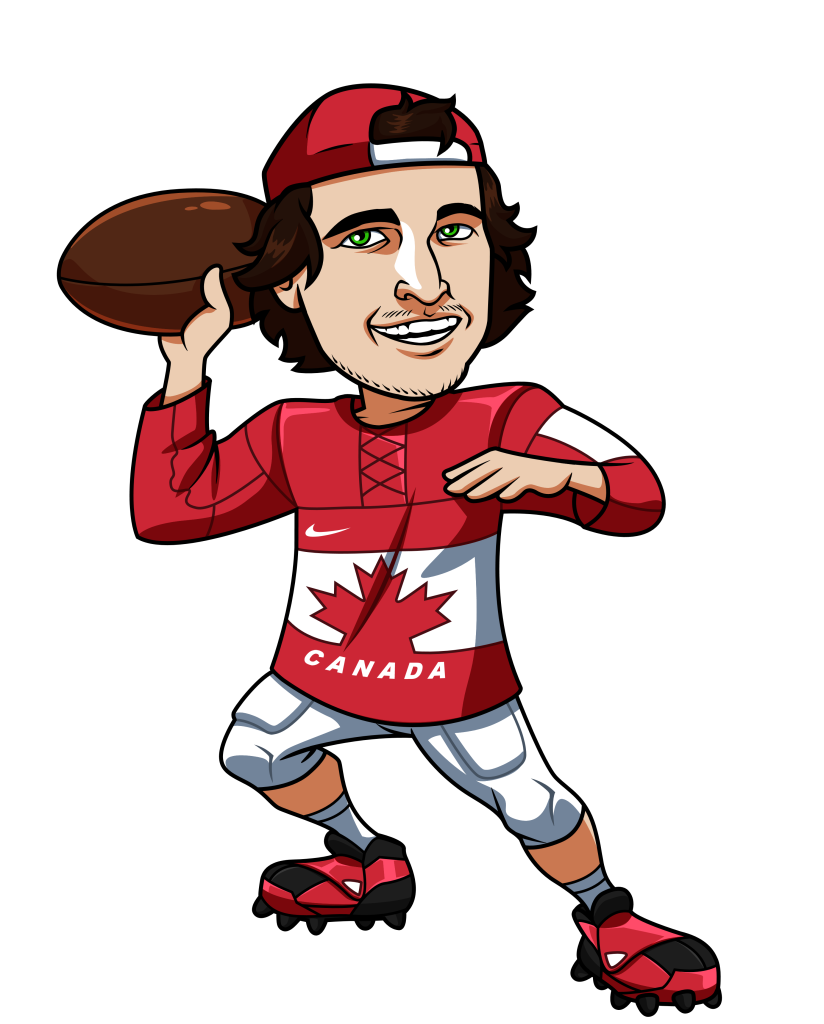 I was able to get back to my winning ways last week going 2-1 on my 3 CFL picks for the week.  The Eskimos and Blue Bombers were able to cover their small spreads on the road in the East, while BC was not able to bring the same effort to Saskatchewan as they had in the previous week.  I was only able to give spread picks for three games because the odds on the Montreal vs Toronto game were not out when I did my picks.  That said, I predicted a 5 point spread in favour of Montreal (it ended up being 7) and I said I liked Montreal at that spread.  They ended up winning by 12 points, so I would have gotten it right, but I can't include it because the spread wasn't official when I wrote my article.  My record is now 18-13 on the season.
I'll be using SportsInteraction.com for my CFL picks all season long.  They're our top rated sportsbook and they are an in-game sponsor of the Hamilton Tiger-Cats this season, which shows their commitment to the CFL.  You can check out our full SIA review here.
Edmonton Eskimos @ Winnipeg Blue Bombers
Edmonton -1
Winnipeg +1
How can you bet against the Eskimos at this point.  They have done everything asked of them to this point in the season, going into this game with a 7-0 record.  Yes, the wins have not been all that decisive and they are only 2-0 against West Division teams, but I have to give them the benefit of the doubt in a pick'em game against everyone outside of the Stampeders until they show otherwise.
Winnipeg is on a nice 3 game winning streak, but that was over 3 East Division teams, while they are only 1-2 when playing teams from the West.  I'm still undecided on how good I think Winnipeg is, but I definitely do not think they are as good as Edmonton, so this is a fairly straight forward bet.
Play: Eskimos -1
Ottawa Redblacks @ Hamilton Tiger-Cats
Ottawa -3.5
Hamilton +3.5
Ottawa is not as bad as their 1-6-1 record indicates, while the Ti-Cats are every bit as bad as their 0-7 start to the season.  This is an absolute must win game for the Redblacks, who cannot afford another close loss, and a loss to the lowly Ti-Cats would shatter whatever morale the team has left and surely close the door on them defending their Grey Cup this post season.
That said, I expect Ottawa to have no trouble racking up points against the Ti-Cats to create a big enough gap that there is no chance of last minute heroics to ruin the game for Ottawa.  This is a great spot to place a sizeable wager.
Play: Ottawa -3.5
Calgary Stampeders @ BC Lions
Calgary -4.5
BC +4.5
This is the most difficult game for me to call on the slate.  On the one hand, I think the Lions will be ready to bounce back after a lacklustre performance in Saskatchewan last Sunday, but on the other hand, how can you bet against the Stampeders coming off a bye week with their offense clicking like it has in their past few games.
In the end, I have to give the nod to the Stamps.  Coming off a bye week I expect the Calgary offense to pick up right where it left off by firing on all cylinders against the Lions this Friday.  It's a short week for BC and although they will be ready to bounce back after the loss to the Roughriders, I can't use that as too much of a reason here because every team gets up to play the Stamps each week regardless of how they performed in their previous game.
Calgary is still the best team in the CFL and they should be able to prove it once again this week.
Play: Stampeders -4.5
Montreal Alouettes @ Toronto Argonauts
Once again the odds for the Montreal vs Toronto game are not up early in the week (when I'm writing these predictions).  Last week I guessed that Montreal would be a 5 point favourite and that I would take them at that price.  They ended up being a 7 point favourite and winning the game by 12 points.
This week I expect them to be around 3 point favourites on the road and once again I would take Montreal at those odds.
Tagged With : CFL betting • CFL picks • CFL week 9