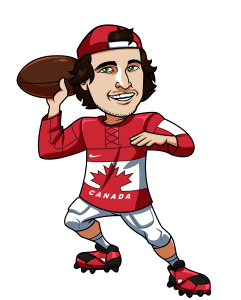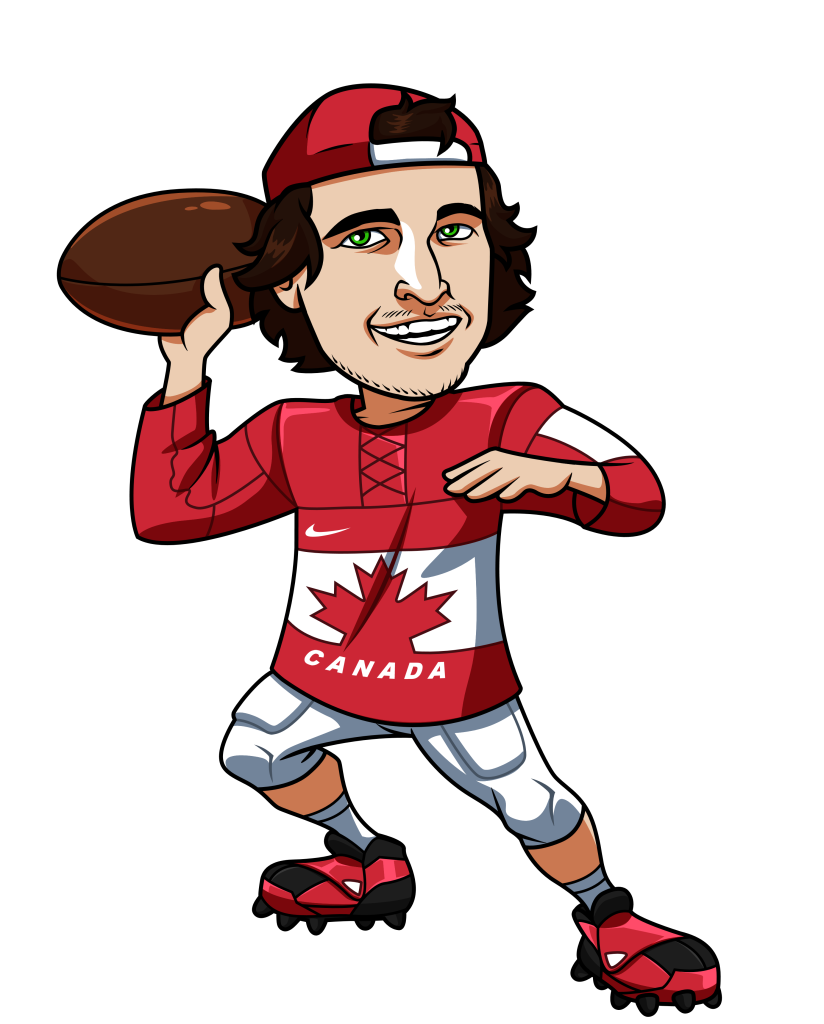 Week 4 was another profitable week as my hot streak to start the season continues.  I went 3-1 once again last week, with the only loss being the Stamps surprising loss in Montreal.  The Bombers and Lions were able to cover their respective spreads on the road in the East, while Ottawa kept it close to beat the spread against Edmonton, even though they lost the game.  That brings my season record to 11-5 against the spread through four weeks of the season.
I'll be using SportsInteraction.com for my CFL picks all season long.  They're our top rated sportsbook and they are an in-game sponsor of the Hamilton Tiger-Cats this season, which shows their commitment to the CFL.  You can check out our full SIA review here.
Montreal Alouettes @ Ottawa Redblacks
Montreal +4
Ottawa -4
The Redblacks are now 0-3-1 to start the season, which puts them in a tough spot moving forward.  That said, they haven't really played that poorly, getting a tie and a close loss out of their back to back battle with the Stamps and then only losing by 2 points in Edmonton last week.  Ottawa really only lost a game they should have won in week 3 when they lost by a single point to the Argos at home, when they missed a last second field goal for the win.
This Ottawa team is still probably the best team in the East and I expect them to show that this week with a dominant performance over the Alouettes.  Montreal pulled off a huge win over the Stamps last week and I'm expecting an emotional let down as they head to Ottawa.
Play: Redblacks -4
Edmonton Eskimos @ Hamilton Tiger-Cats
Edmonton -3.5
Hamilton +3.5
Edmonton is now 3-0 to start the year and I'm very surprised they aren't bigger than 3.5 point favourites heading into Hamilton.  The Ti-Cats are 0-3 and they've been getting absolutely spanked in each of those losses, which includes last weeks 41-26 loss to the Lions at home.
The Eskies are one of the best teams in the league and I don't see them having any trouble against the Ti-Cats, as they look to continue their winning ways to start the season.
Play: Eskimos -3.5
Winnipeg Blue Bombers @ BC Lions
Winnipeg +7.5
BC -7.5
The Lions are a very solid team, and they do deserve to be significant favourites in this battle with the Bombers, but I can't in my right mind spot them over a touchdown for the spread.  The Bombers are coming off a decent win over the Argos this past week and I expect a solid game from them in BC.  The Lions are 0-1 at home this season, while the Bombers are 1-0 so far on the road.
Take the points here.
Play: Blue Bombers +7.5
Saskatchewan Roughriders @ Calgary Stampeders
Saskatchewan +10.5
Calgary -10.5
The Stamps are now 2-1-1 to start the season, after their surprising loss last week in Montreal.  I do think they will have a nice bounce back game at home, but there's no way they should be 10.5 point favourites in this game.
Saskatchewan is coming off a bye-week and they will be ready to battle hard with the Stamps, who are still perceived as the top team in the league.  The Roughriders are 1-2 on the season, but they are actually +13 in point differential through those first few weeks of the season and I simply don't see this team getting blown out coming out of their bye.
Take the points here and expect a hard fought battle.
Play: Roughriders +10.5
The Redblacks are 2 point dogs in their Monday game with the Argos next week.  I'm not going to make an official pick for this game because the Redblacks have an early game this week as well, which could affect my thoughts and the spread, but if I were to bet right now I would definitely lean the Redblacks +2.
Tagged With : CFL betting • CFL picks • CFL predictions