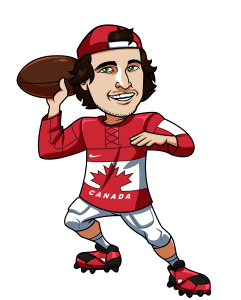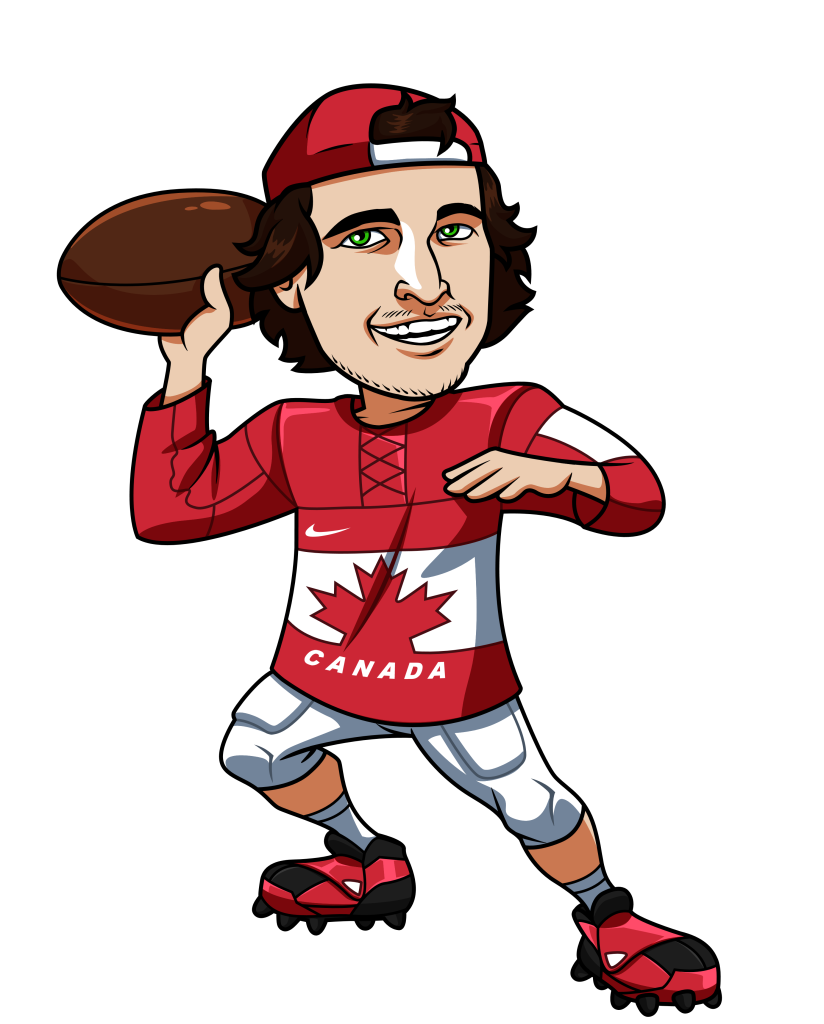 I had a pretty solid week 15 going 3-1 with my CFL spread picks.  My one loss came when the Roughriders pulled out a rare win at home over the Alouettes.  I wasn't sure we'd see another Riders win this year, but with nothing to lose maybe they will be able to get some W's.  That weekend brings me to 21-18 with my CFL spread picks on the year, so a small profit to this point.
I'm again using SportsInteraction.com this week for my CFL picks.  You can check out our Sports Interaction review here.
Montreal Alouettes @ Ottawa Redblacks
Montreal +2.5
Ottawa -2.5
The Redblacks are coming off a tough home loss to their rival Argonauts, and they will be looking for a big bounce back game against an Alouettes team that is very beatable.  The Als lost to the Riders last week, which just isn't acceptable if they're truly trying to make a push for the playoffs.
Ottawa has gotten the best of Montreal in both of their games so far this year.  Both games were tight (20-16 & 26-23) and I'm expecting another close game with a similar result.  Look for the Redblacks to win this one by a field goal or a touchdown.
Play: Redblacks -2.5
Calgary Stampeders @ Hamilton Tiger-Cats
Calgary -2.5
Hamilton +2.5
Zach Collaros is out with injury.  This could be a huge blow to the Tiger-Cats this season as they were looking like the top team in the CFL.  Now the job of moving the ball up the field will go to Jeff Matthews.  From what I've read Matthews is a very solid back-up option and has the ability to keep this team moving in the same trajectory.  Asking him to fill the shoes of Collaros right away may be a lot to ask, but I still think this Ti-Cats team should be able to win at home over the Stamps.
I still think Calgary is overrated and not nearly as good as their league leading 10-3 record indicates.  They've had a very weak schedule this year, but on the road they are still just 3-3.  Against the East Division they're also just 1-2 this year.  Simply put they've been getting these W's over the Roughriders, Bombers and Lions.  The three teams that are right now on the outside of the playoffs looking in.  I'm taking the Ti-Cats plus the points here even though they're playing a back-up QB against the team with the most wins in the league.  The bye-week leading into this game should help them dramatically.
Play: Tiger-Cats +2.5
Edmonton Eskimos @ Winnipeg Blue Bombers
Edmonton -6
Winnipeg +6
The Eskimos are on a 3 game winning streak at the moment.  They've beaten the Stamps and the Ti-Cats in this span, so it's not like they've just been teeing off on sub-par teams.  They haven't been great on the road this season, but I just think they are so much better than the Bombers it won't matter where the game is being held.
Winnipeg has only won 1 of their last 7 games and it was a home victory over the Roughriders.  People may be reading into the fact they only lost by 2 points to the Stamps last week, but like I said earlier I am not high on the Stamps at all.
Play: Eskimos -6
Saskatchewan Roughriders @ BC Lions
Saskatchewan +3
BC -3
The Roughriders got their second win of the season last week at home against the Alouettes.  Now they're back on the road against the Lions, who are on a 3 game losing streak themselves.  These are a couple of very poor teams, but I think the home field advantage will be enough for the Lions to get this win.  They still have some hope for the playoffs and a loss at home to the Riders would pretty much eliminate them from any hope in my opinion.  This is a winnable game that they have to win in order to stay race.
Look for the Lions to have one of their better games of the season to get the win here.
Play: Lions -3
Click here to place your bets at SportsInteraction.com…..
Tagged With : CFL Week 15 • Spread Betting