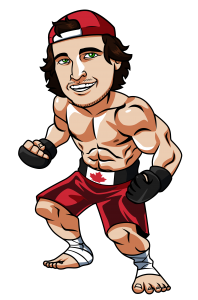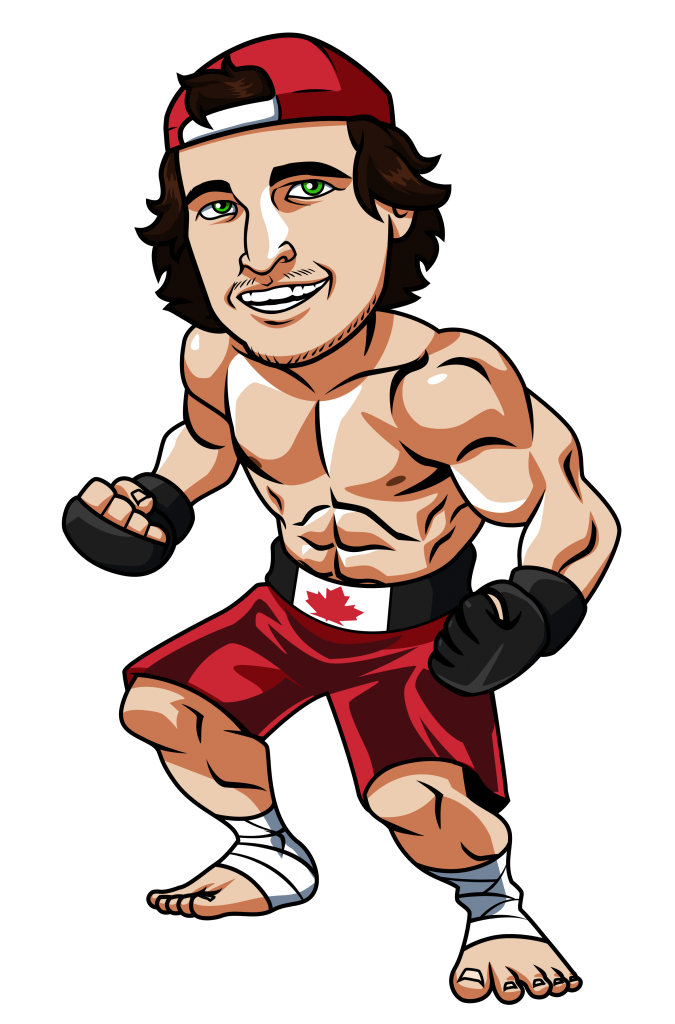 The top Canadian MMA fighter in the world is back in action this Friday.  No, I'm not talking about Georges St. Pierre and I'm not even talking about a UFC event.  I'm talking about Rory MacDonald making his Bellator debut in London, England against Britain's own Paul Daley.  Rory did lose his last two fights and he's been out for a year allowing his nose to fully heal from the absolute war he had against Robbie Lawler and never fully recovered from.  Now, in Bellator, Rory is starting a new chapter in his career and I'm excited to see what version of Rory shows up for this fight against a very dangerous Paul Daley.
Also, on this Bellator 179 card are two other decent fights, which I will be breaking down quickly and providing a pick.  They include former light heavyweight champion Liam McGeary taking on Linton Vassell, and MMA veteran Cheick Kongo battling Augusto Sakai.
Rory MacDonald vs Paul Daley
MacDonald has been considered "the next one" at welterweight in the UFC for his entire career, but once he was finally given his title shot he wasn't able to get the job done against Robbie Lawler.  That fight with Lawler was an absolute war and quite possibly one of the best fights of all time, but Rory's face was absolutely mangled and he was forced to give in to a TKO in the 5th round even though he was up 3-1 on the judges scorecards heading into that round.
Rory has been the favourite in every single fight of his UFC career and his Bellator career will start in the same way, with Rory as a fairly sizeable favourite.  Rory will without question be the more talented all around fighter when facing Daley, but there are questions about his willingness to be hit after his nose injury and whether or not he will be hesitant to throw his attacks after being countered quite easily by Wonderboy in his last outing.  That said, I think the year off should have allowed him to fully heal and reset his mind mentally.  Listening to his interviews it sounds like he's at a much better place and having split time between TriStar and his old gym out West has allowed him to get back to his roots and what really made him successful at MMA in the first place.
Paul Daley is a very dangerous guy, but his only path to victory in this fight in my opinion is a finish of Rory.  Daley throws with bad intentions, but Rory is a very sound fighter defensively and I do not think he will succumb to a fight finishing blow in this one.
Rory should get the win, likely by decision, and cement his spot as the title challenger in Bellator.
Play: MacDonald 1.32
Liam McGeary vs Linton Vassell
McGeary looked awful in his fight with Phil Davis where he lost the belt.  That said, Davis has the ability to make good fighters look bad, but I also think he may have exposed just how bad McGeary's wrestling and grappling defense is, which should provide a game plan to Linton Vassell.
McGeary is very dangerous with strikes and also with his submission jiu jitsu, but if you just keep control of him and do damage he doesn't seem to have an answer.
Vassell is nicknamed 'The Swarm' and I think he has the ability to swarm McGeary in this one and grind out a victory.
Play: Vassell 2.75
Cheick Kongo vs Augusto Sakai
Kongo is getting up there in age at 41 years old, but he continues to perform inside the cage.  He has four wins in a row, including a win over Alexander Volkov in 2015 and Volkov has gone on to win two straight fights in the UFC, including a dominant win over Roy Nelson.  I think this shows just how strong and relevant of a fighter Kongo still is at his age.
Augusto Sakai is 9-0-1 and coming off a majority draw against Dan Charles at this time last year.  Sakai is a potential prospect, but he has been fighting the bottom of the barrel in competition in Bellator for the past few years and this fight against Kongo is a massive step up.
I think Kongo is still one of the top 15 light heavyweight fighters in the world and he should be able to grind out yet another win over an up and comer.  It's not yet Kongo's time to decline.
Play: Kongo 1.36
Those are my three plays for this Bellator card.  Check out my Bellator betting page for more information about the promotion and how to bet on these fights.
Tagged With : Bellator • Bellator betting • MMA betting • Rory MacDonald