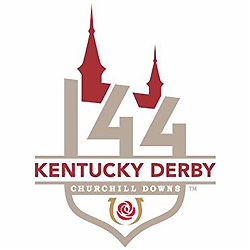 ***Check out my pick for the 2020 Kentucky Derby.
The morning line odds and post positions for the 2018 Kentucky Derby have been released, which means we can really start to analyse the information and figure out our favourite bets for the 144th running of the Kentucky Derby this Saturday.
The first thing I notice when looking at the odds is just how deep this field is. There are 7 horses with 12/1 or better odds to win the Derby, which really goes to show this is anyone's race this year. I love the fact that there is no clear favourite because it makes the process of finding your play(s) that much more interesting. Let's get into it!
Top Kentucky Derby Betting Site For Canadians
Sportsbook
Features
Offers
Rating
Bet Now
2018 Kentucky Derby Morning Line Odds
Below I've listed the morning line odds for each of the horses in this years Kentucky Derby. The morning line is the odds that each horse will begin the day at when betting opens on Saturday. The odds will change throughout the day depending on the amount of money that is wagered on each horse. The amount of money bet on each horse relative to the entire amount bet on the race winner will determine each horses final odds. Check out our parimutuel betting system page for a further breakdown of this form of betting, which is the norm in horse racing.
Justify 3/1
Mendelssohn 5/1
Magnum Moon 6/1
Audible 8/1
Bolt d'Oro 8/1
Good Magic 12/1
Vino Rosso 12/1
Hofburg 20/1
Enticed 30/1
Free Drop Billy 30/1
My Boy Jack 30/1
Noble Indy 30/1
Promises Fulfilled 30/1
Solomini 30/1
Bravazo 50/1
Combatant 50/1
Firenze Fire 50/1
Instilled Regard 50/1
Lone Sailor 50/1
There are 20 horses set to take part in the race and 5 horses have 8/1 or better odds. It will be interesting to see how these odds move on race day. The Kentucky Derby futures odds, which are fixed odds, are already quite a bit different than these morning line odds, so I would expect to see these odds change significantly on race day.
My Kentucky Derby Picks
Below I will give you my two favourite picks for the 2018 Kentucky Derby. I do think Justify deserves to be the favorite, but this field is so up in the air I don't think he's good value at just 3/1 odds. I will be looking at a couple horses in the mid range of odds, who may be being overlooked.
Audible 8/1
The horse I'm looking at out of the 5 favourites is Audible at odds of 8/1. He is coming off a big win at the Florida Derby, where he ran a close to perfect race coming from behind around the final corner and winning the race by more than two lengths. His time in the Florida Derby of 1:49.48 is the fastest at the 1 1/8 mile distance (the normal tune up race distance) of all five favourites.
Audible has now won four straight races dating back to November of 2017 and he looks to be improving every time out. He also looked to have a ton left in the tank at the end of the Florida Derby, so I don't think the extra eighth of a mile will slow him down. It's also worth noting that Always Dreaming and Nyquist won the Florida Derby the last two years and went on to win at Churchill Downs. Check out Audible's Florida Derby race below:
Hofburg 20/1
For my longer shot punt horse I'm going right back to the Florida Derby and taking the horse that finished behind Audible in that race. Hofburg looked very good late in the Florida Derby and was actually closing the distance on Audible coming down the stretch. A change of tactics to not keep Hofburg at the back of the pack for the majority of the race and allowing him to start his final sprint a little bit earlier potentially could have seen him win that race. Hofburg had a lot of momentum down the stretch and that could pay dividends in the slightly longer Kentucky Derby.
Hofburg is a relatively unknown horse who only has two races this season and should come into the Derby overlooked due to the fact he didn't win his final prep race like all of the other favourites.
Where To Bet On The 2018 Kentucky Derby
I will be placing my Kentucky Derby bets at SportsInteraction.com. They are our top rated betting site for Canadians and this includes their racebook. You can check out our how to bet on the 2018 Kentucky Derby in Canada page if you have more questions about getting your wagers placed.
I also suggest that you check out our horse race betting section to learn about the different bets you can make on the Derby, as well as some of the different racing terms you should know when placing your horse racing bets.
Ready to bet on the Kentucky Derby? Click here to visit SportsInteraction.com.
Tagged With : 2018 Kentucky Derby • Bet On Kentucky Derby • Bet On The Kentucky Derby • Kentucky Derby • Kentucky Derby betting