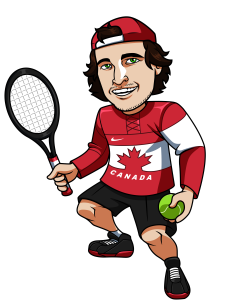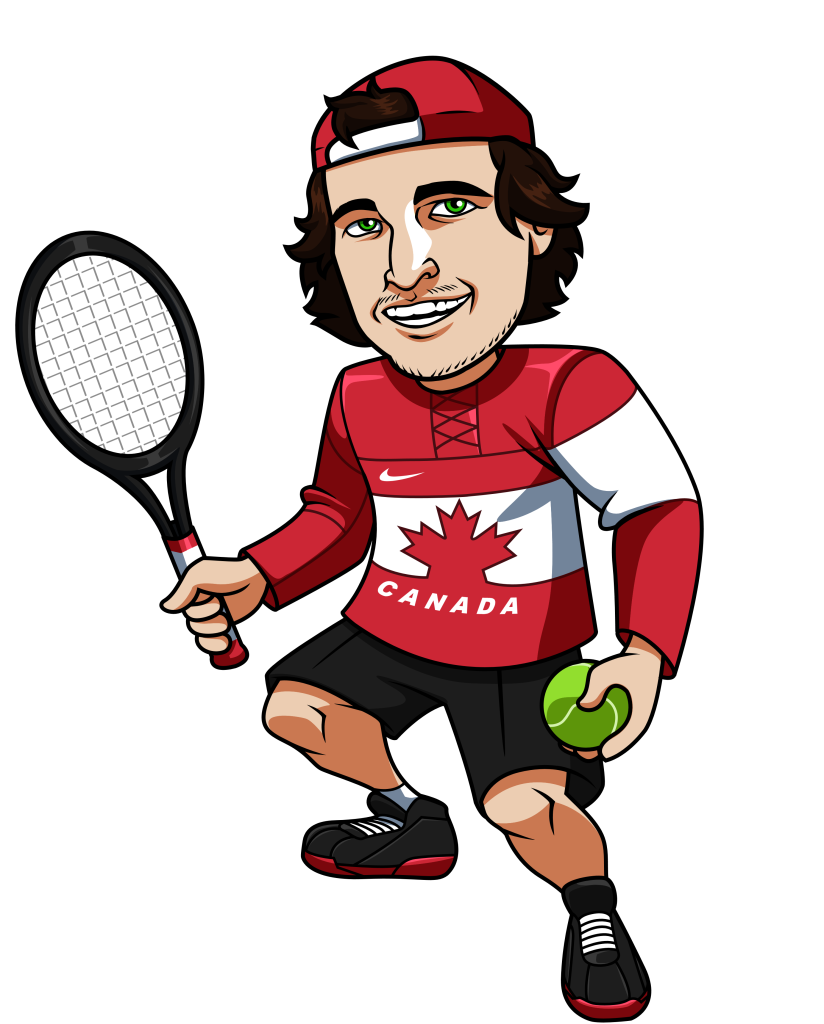 The French Open gets underway on Sunday in Paris (official website), and it's a very interesting year for both the Men and the Women.  On the Men's side, Rafael Nadal has earned the role of outright favourite with the year he's having.  He's 36-6 so far this year and 3 of those losses were against Roger Federer, who is not even participating in Paris.  Nadal won 9 of 10 Roland Garros tournaments from 2005 to 2014 before his game dropped off a bit in the past couple years.  He looks to be back to peak form so he's the rightful favourite and it definitely helps him that Federer is not in the draw.
On the Women's side Serena Williams is not in the tournament due to her pregnancy, so the field is wide open.  Simona Halep is the favourite, but she just sustained an injury so it's really anyone's tournament at this point in time.
Below I will give my favourite play for both the Men's and Women's tournaments.  I will be using the odds from Bet365.com, which is our top rated sportsbook for betting on tennis.  I will outline some of the favourites odds and then give my top play.  I also created a how to bet on the French Open in Canada page for those of you new to betting.
Alright, let's get into it.
Men's Outright Winner Pick
First of all, here are the odds for the top ten favourites in the tournament from Bet365.com:
Rafael Nadal 1.83
Novak Djokovic 5.00
Dominic Thiem 12.00
Andy Murray 12.00
Stan Wawrinka 13.00
Alexander Zverev 17.00
Kei Nishikori 34.00
Nick Kyrgios 51.00
Juan Martin Del Potro 51.00
David Goffin 51.00
First of all, let me start by saying I think Nadal has a great chance of winning this tournament.  That said, I don't think he's winning this tournament over 50% of the time, which eliminates him from being a sharp play based on those odds.
Next up is Novak Djokovic.  He's really starting to get his game back and had some monster performances in cruising wins over Del Potro and Thiem in Rome, but his consistency seems gone and that's concerning.  He's also on the same half of the draw as Nadal, which is cause for concern for both players.
Thiem has played well, but I just don't see him making that jump, and Murray's game has been off all season.
The best play on the board for me is Alexander Zverev.  This will be the start of the next generation with a big win for the young German.  He is playing great tennis having beaten Djokovic (and Isner & Raonic) in Rome to win the tournament.  His confidence is sky high because he beat one of the best players of all-time in his last match.  He's played 5 outdoor clay tournaments in a row to prepare for the French Open, going 16-3 in that span and winning 2 of the tournaments.  Then factor in his very favourable draw, where I really think he's in the best form of any player in the top half of the draw and you have an absolute steal at 17.00.  Not to mention he keeps on getting better.  Everything is lining up for Zverev to make his mark at just 20 years old in Paris.
Play: Zverev 17.00 @ Bet365.com
Women's Outright Winner Pick
Here are the odds from Bet365:
Simona Halep 5.50
Elina Svitolina 8.00
Garbine Muguruza 11.00
Svetlana Kuznetsova 13.00
Kristina Mladenovic 13.00
Karolina Pliskova 17.00
Angelique Kerber 19.00
Marketa Vondrousova 34.00
Daria Kasatkina 34.00
Venus Williams 34.00
To be honest, I don't follow the women's game much, so take this pick with a grain of salt.
I'm actually going off the board of the top 10 favourites for my pick for the women and taking Kiki Bertens at 41.00.  She has been playing some great tennis, most recently losing to Simona Halep in the semi-finals in Rome a couple weeks ago.  She also performed admirably in Madrid, making it to the semi-finals before losing to Anastasia Sevastova.
I really think anything can happen in this tournament, so you might as well take a stab at someone with fairly long odds and hope for a big tournament.
Play: Bertens 41.00 @ Bet365.com
Tagged With : French Open • French Open picks • Tennis Betting