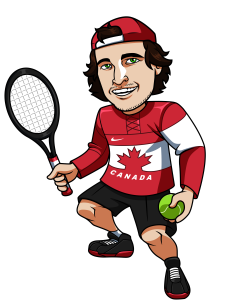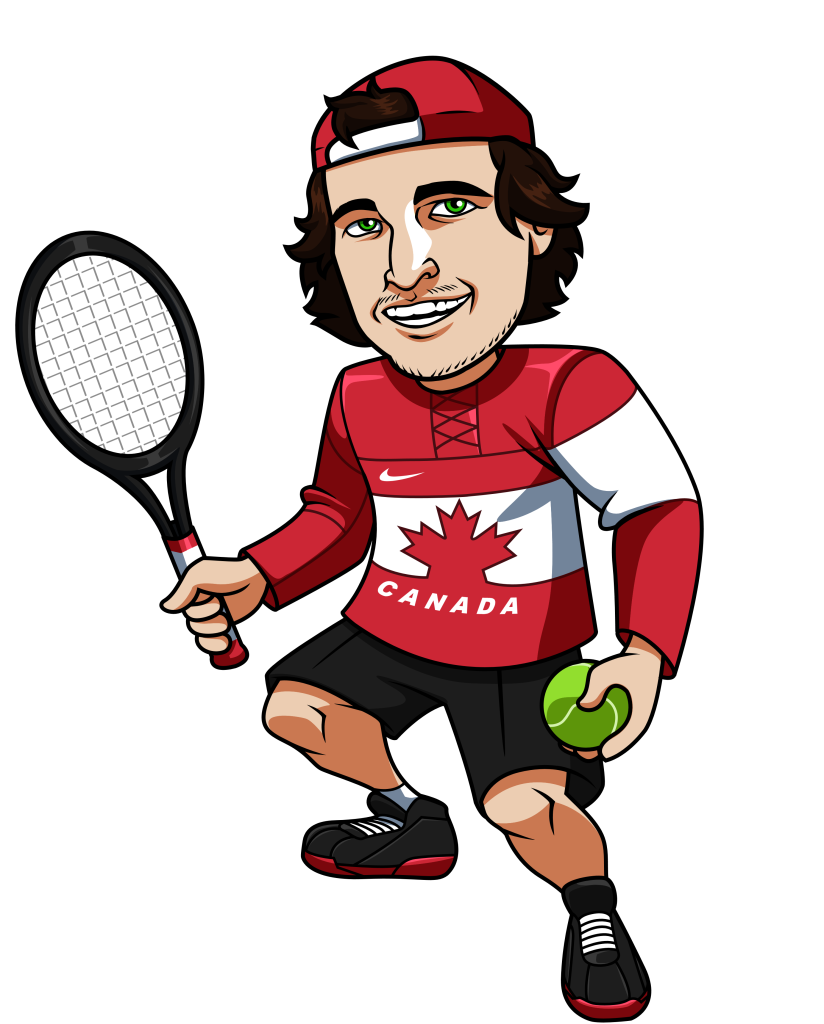 ***My 2017 Wimbledon picks are up.  Check them out here.
The draw has been made for the 2016 Wimbledon tournament and there has already been a big hit taken to Canadian hopeful Milos Raonic's chances.  Raonic had the unenviable position of being placed in the same quarter of the draw as world #1 and massive favourite Novak Djokovic.  He's also on the same half of the draw as Roger Federer.  This likely means for Raonic to bring the Wimbledon trophy home to Canada he would need to take out Djokovic, Federer and Murray, in that order.  It's a very tall task and although I though Raonic had a decent chance to pull off a big win here at Wimbledon, I'm not expecting that he will be able to pull off three.
Let's look at the full outright winner odds from Bet365.
Wimbledon Winner Odds
Here are all of the players with odds of 100/1 or better to win Wimbledon this year according to Bet365.com:
Novak Djokovic 4/5
Andy Murray 11/4
Roger Federer 12/1
Milos Raonic 14/1
Nick Kyrgios 22/1
Stan Wawrinka 25/1
Dominic Thiem 40/1
Kei Nishikori 50/1
Juan Martin Del Potro 66/1
Tomas Berdych 66/1
Alexander Zverev 66/1
Grigor Dimitrov 100/1
Richard Gasquet 100/1
As difficult a road as Milos Raonic has being in his quarter of the draw, Djokovic has a similarly hard road being the same quarter as Raonic and the same half as Federer.  Djokovic will be a significant favourite in each of these matches, but it is a very difficult road to have to go through the other 3 favourites on your way to the title.
Andy Murray gets the much easier half of the draw.  No Djokovic, no Federer, no Raonic, no Nishikori.  In his quarter of the draw he also drew Richard Gasquet as his #5-8 seed and as you can see by the odds to win the tournament, Gasquet is exactly that player you want in that rankings pool.  Murray definitely has the easiest road of the favourites, but does he have the game to take advantage of his draw.
My Pick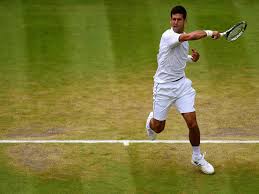 Even though he has the toughest road to the finals it's very hard for me to pick against Djokovic here, even with these odds.  Djokovic is 7-0 against Raonic and his return game is the perfect antidote to the Canadians big serve.  He's already beaten Raonic twice this year with set scores of 6-2, 6-0, 6-3, 6-4, in those two matches.
Federer has not been on top of his game of late either with just a record of 16-6 in 2016.  He played two grass tune-up tournaments, losing in the semi-finals of both.  I would not be surprised if Federer drops out of the tournament before the semi-finals and even if he is Djokovic's semi-final opponent, Novak should be able to get through him with some ease.
Even the finals against Murray will have Djokovic as a huge favourite.  He's just head and shoulders above the competition in tennis right now and if he continues to win these Grand Slams he could go down as the greatest player to ever live.  In a 5-set match Djokovic's chances skyrocket as well thanks to his fitness and additional margin of error.  I don't like taking a guy with this short of odds to win such a long tournament, but Djokovic is simply on another level.
Play: Djokovic 4/5 @ Bet365.com
Dark Horse Pick
At 40/1 placing a small bet on Dominic Thiem could be a decent play.  He's only 22 years old and it looks like he's coming into his own after a semi-final birth at Roland Garros and a win on grass at the Mercedes Cup a couple weeks ago, that included a win over Federer.  He is in by far the easiest quarter of the draw, which as the 8th seed was a nice stroke of luck.  Wawrinka would be his likely quarterfinal opponent, followed by Murray in the semi-finals.  This is a manageable road and if Djokovic somehow loses in the other half the door swings wide open for Thiem.
Play: Dominic Thiem 40/1 @ Bet365.com
Check out our tennis betting page to learn more about the various options you have for betting on each Wimbledon match.
Tagged With : Dominic Thiem • Milos Raonic • Novak Djokovic • Wimbledon • Wimbledon betting