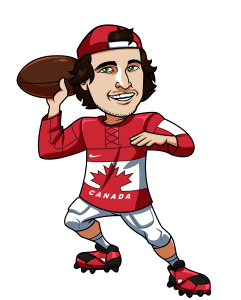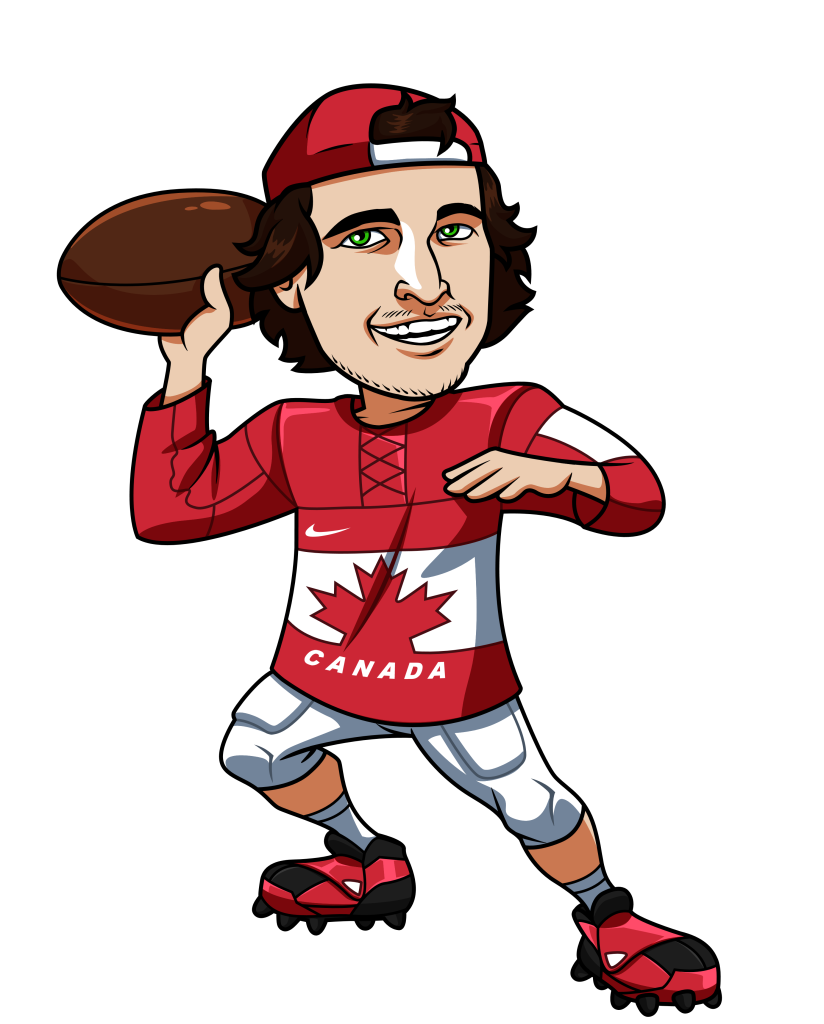 With the NFL season set to start in just over a week there's a huge amount of bets you can currently make on how the season will play out.  This includes the ability to bet on player performances such as individual awards winners, stat category leads or simply over/under's on players individual stats for the season.  In this article I'm going to look at some of the various bets that caught my attention and ones that I will be personally betting.
The bets I'm looking at below can be found at each of our recommended sportsbooks, but in the spirit of keeping it simple I'm going to be using the odds from SportsInteraction.com.
And make sure you join our NFL Survivor Pool for the season.  There's $600 to be won.  Details here.
Most Receiving Yards
Antonio Brown 4.00
Julio Jones 4.00
A.J. Green 9.00
DeAndre Hopkins 9.00
Jordy Nelson 9.00
Odell Beckham Jr. 9.00
Dez Bryant 13.00
Keenan Allen 13.00
Amari Cooper 16.00
Allen Robinson 19.00
Alshon Jeffery 21.00
Brandon Marshall 21.00
Demaryius Thomas 21.00
Rob Gronkowski 21.00
T Y Hilton 21.00
There's the list of the receivers in the league with 20/1 or better odds to finish with the most receiving yards.  Last season Julio finished with the most yards finishing with 1,871, while Brown was right behind him with 1,834.  The difference is that Brown had some very bad games when Ben Roethlisberger.  After recording over 100 yards in the first three games of the season with Big Ben, Brown then put up games with 42, 45, 24 and 124 while Ben was injured.  If Big Ben is able to stay healthy I think this is Brown's stat category to lose.
Play: Antonio Brown 3/1
Most Rushing Yards
Adrian Peterson 3.50
Todd Gurley 6.00
Doug Martin 9.00
Lamar Miller 9.00
David Johnson 13.00
Eddie Lacy 13.00
Ezekiel Elliott 15.00
Jamaal Charles 16.00
Thomas Rawls 16.00
Carlos Hyde 21.00
I'm not one of the people who think the injury to Bridgewater will help Peterson in the rushing yards category.  He was already going to be getting a ton of carries and now defenses will be able to key on him even more.  I like Thomas Rawls at 15/1 odds.  He will be the feature back out of the Seahawks backfield this season and led the league in yards per attempt with 5.4.  He had a few monster games, which definitely help to pad the stats and we already know this Seahawks team can run the ball.
If you want a sleeper pick, I like Ryan Mathews in Philadelphia.  He will get the lions share of the carries this year with DeMarco Murray moving on and I think he's a great back who also had great per carry yards last year with 5.1 yards per carry.  He has odds of 50/1.
Play: Thomas Rawls 15/1 & Ryan Mathews 50/1
Most Passing Yards
Ben Roethlisberger 5.40
Drew Brees 6.50
Phillip Rivers 11.00
Eli Manning 12.00
Aaron Rodgers 13.00
Andrew Luck 13.00
Carson Palmer 13.00
Matt Ryan 13.00
Kirk Cousins 21.00
Derek Carr 23.00
Blake Bortles 26.00
Joe Flacco 26.00
Matt Stafford 29.00
Cam Newton 34.00
Big Ben is a great option, but there is always the possibility of an injury, which makes him difficult to roster.  Also losing Martavis Bryant for the year does not help his chances, but the fact the running backs are so involved in the passing game definitely helps his chances.
That said, I'm looking down the list at Matthew Stafford.  Last season Stafford finished 8th in passing yards.  Yes, Calvin Johnson is gone, but the receiving corps is still very solid with Golden Tate, Anquan Boldin and Marvin Jones all very capable receivers.  The ball spreading around will make this team very hard to defend.  Add in Theo Riddick who established himself as a great passing option out of the backfield last season and the possibility that the Lions will be down in quite a few games and I think Stafford has a legitimate shot at putting up big numbers passing the football this year.
Play: Matthew Stafford 28/1
Most Touchdowns
Adrian Peterson 9.00
David Johnson 9.00
Ezekiel Elliott 12.00
Rob Gronkowski 13.00
Todd Gurley 15.00
Odell Beckham Jr. 15.00
Antonio Brown 17.00
Devonta Freeman 17.00
DeAndre Hopkins 21.00
AJ Green 26.00
Dez Gryant 26.00
Jamaal Charles 26.00
Those are the favourites to get in the endzone the most this season, but in this stat category we know anything can happen.  Who would have picked Doug Baldwin, Allen Robinson or Devonta Freeman to be tied with Brandon Marshall with 14 TD's last season?
I think the smart money would be taking a stab at someone with long odds in this category.  That said, of the players listed I like Antonio Brown at 16/1 odds.  He only got into the end zone 10 times last season, but that was while missing out on Big Ben throwing him the ball for four games in the season and also not showing a need to find the end zone (he seemed happy to collect yards than make the extra effort to get the TD).  Martavis Bryant was also a big red zone threat that is now gone and Brown will have to pick up that slack a bit more.  I just think if a guy is going to get the yards this guy is going to get he will definitely be finding the end zone a lot and his odds are longer because he isn't considered a red zone threat.  Take a stab on Brown here.
Play: Antonio Brown 16/1
There are plenty of other season long prop bets you can place on players at SportsInteraction.com.  These include which player wins the MVP this season, or the rookie of the year.  As well as individual over/under stat props for all the biggest names in the league.  Head over to SportsInteraction.com and click on 'Football' followed by 'NFL Props' to see all the possibilities.
Tagged With : bet on NFL • NFL player props • NFL prop betting • NFL season betting • Passing Yards betting • Receiving Yards Betting