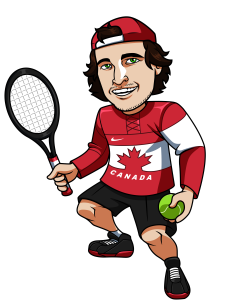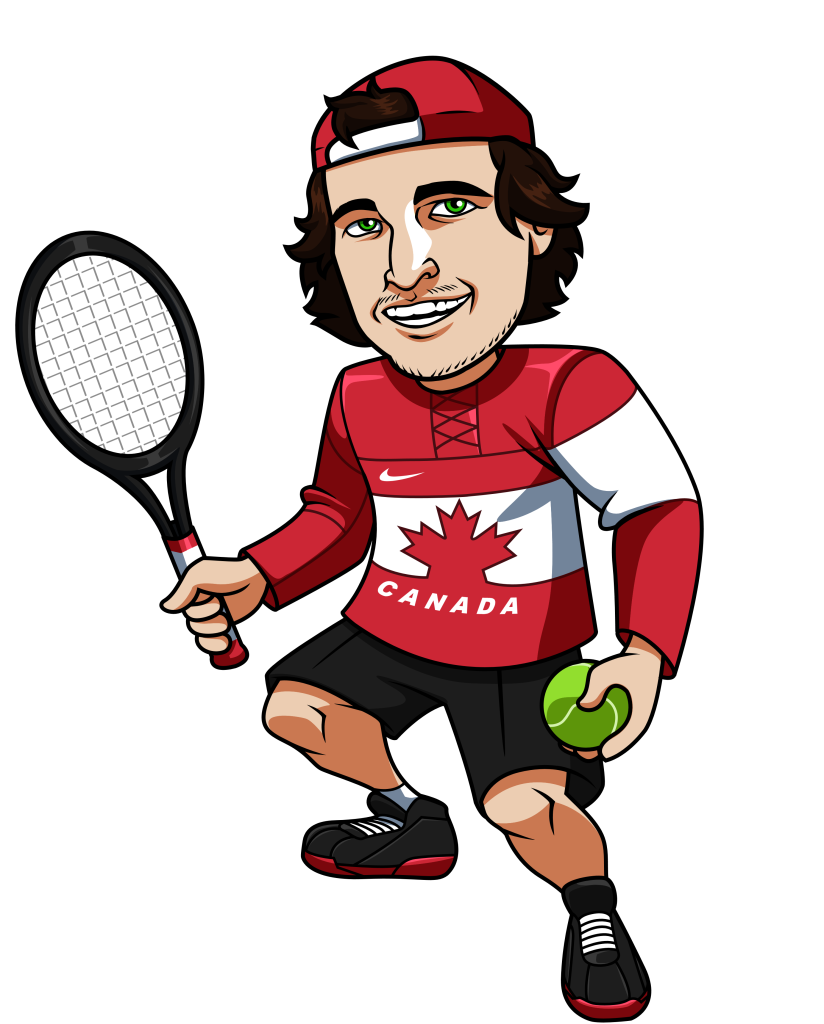 This is a guest post from Edward Schwartz out of Vancouver, BC.  He's an avid tennis bettor and I might be adding him to our team to help with the tennis handicapping in the future….
This weekend will be the culmination of this year's Davis Cup.  The teams that have reached the final are Switzerland and France. The event will take place in France, on clay courts. It is a bets of five matches format, with 4 singles and 1 doubles match. This will be the 13th time both nations meet in the Davis Cup with France leading 10-2, having won their last clash in 2004.
The odds on most betting sites are currently off line but will be updated when the individual match ups are selected. The players however will be the same as in the semi finals.
Switzerland: Federer, Wawrinka, Chiudinelli and Lammar.
France:  Gasquet, Tsonga, Monfils, and Benneteau.
Eddie's Picks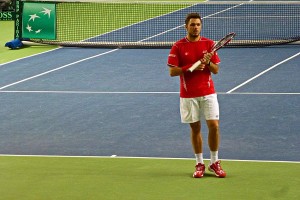 Switzerland has two of the world's top four players. This makes them the bookmakers favourite, however, I really like France here. When I booked this in September PinnacleSports.com paid 2.72. The odds have changed since with France closing ground in the minds of the bookies.  Bet365.com currently has France at 2.10, which only puts them as small underdogs heading into the weekend
Here are four reasons I think the French could pull off the upset:
I believe the clay court will help help the French and neutralize Federer's and Wawrinka's biggest weapons, which is their serve.
The French team should be better rested , since the singles players did not play in last weeks season ending tournament.
I am not a believer in Stanley 'the animal' Wawrinka. His game has many holes, and they will be exposed by both Monfils and Gasquet.
The French are also known to be doubles specialists.
Bottom line:
The French will win the final by a score of 3-2. Take them at the best odds you can find online.
I will post odds for individual matches as they become available, probably tomorrow.
GL, ESTHEKID
Tagged With : Davis Cup • France • Gael Monfils • Jo-Wilfried Tsonga • Richard Gasquet • Roger Federer • Stan Wawrinka • Switzerland