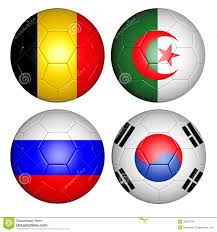 I find Group H very interesting.  Many people are pegging Belgium as the 5th best team at the tournament, which is very surprising considering they have been absent from the World Cup since 2002.  That said the critics say that Belgium's golden generation is upon us and their qualifying and recent results do speak for themselves.  Outside of Belgium, who will be the favourites are the always competitive Russians and then a couple of seemingly weaker teams in Korea and Algeria.
Overall I think this is one of the weaker groups in the tournament.  In order to be proven wrong on this Belgium will have to at least make it to the quarterfinals.
Group H Winner Odds
As expected Belgium are the favourites in this group, with the Russians not far behind.
Belgium 1.66
Russia 3.25
South Korea 10.00
Algeria 26.00
Group H Odds to Advance
It will be quite an upset if the two European teams from this group did not advance to the round of 16.
Belgium 1.18
Russia 1.50
South Korea 2.62
Algeria 6.00
My Predictions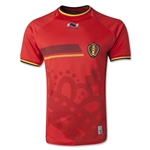 Belgium came out of pot 3 in the UEFA qualifying to finish atop a group that also included Croatia and Serbia, two nations that were ranked higher than Belgium at the time of the group draw.  Not only did Belgium win the group, they destroyed their competition finishing with 8 wins and 2 draws through the 10 games.  Since qualifying though Belgium has not been as strong, losing games to the Dutch and Norway in their last two outings.  I still think Belgium is the best of this group, but a tough game against the Russians could result in them losing the top spot in this group.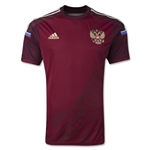 The Russians also qualified straight out of their group after finishing higher than Portugal by 1 point.  They split the decisions with Portugal in the group stage, but had slightly better results against the other teams, which resulted in a quick qualification to the World Cup.  Russia has continued to play decently beating Slovakia and drawing with Norway in their most recent two matches.  They actually beat Korea at the end of 2013 as well.  I think the Russians could pose a threat to the Belgians and I think their odds are the better play for which team finishes first in the group.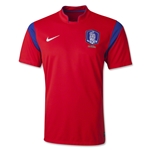 South Korea qualified behind Iran and it was actually only have 1 better goal differential than Uzbekistan that has allowed them to qualify for the World Cup this year.  The recently dropped a home game to Tunisia, and also had significant losses to Mexico and the USA in the early part of the year.  Their only impressive wins since qualifying have been a 1-0 win over Costa Rica and a 2-0 win over Greece on the road.  Korea does have some weapons, but I expect them to be outclassed by the two European teams in this group.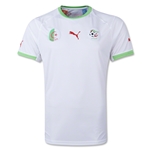 Algeria booked their ticket to Brazil by winning on away goals against Burkina Faso.  I look at Algeria as being the worst African team at the tournament, so I don't expect much out of them even in this poor division.  They have beat Slovenia and Armenia since qualifying, but that doesn't say much.
Tagged With : Algeria • Belgium • Group H Betting • Korea Republic • Russia • World Cup betting