Group G is one of the most interesting groups in the World Cup for me because it really has four teams that can advance.  Germany is the obvious favourite, with Portugal the obvious second choice, but Ghana and the USA both have the ability to upset either of those top teams so nobody in this group is safe.  All four of these teams actually advanced out of their respective groups at the 2010 World Cup and the USA and Ghana played in the round of 16, with Ghana winning in extra time to advance to the quarter-finals.
All four of the teams in Group G are dangerous and have the ability to advance out of the group.  They all did it in the last World Cup for goodness sake!
Group G Winner Odds
Germany is the favourite, but every single one of these teams has a reasonable chance at finishing atop this group.
Germany 1.67
Portugal 3.60
Ghana 12.00
USA 12.00
Group G Odds to Advance
If either Germany or Portugal falter it opens the door for Ghana and the USA to advance.
Germany 1.12
Portugal 1.50
Ghana 3.75
USA 4.00
My Predictions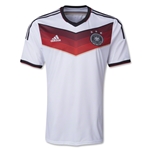 The Germans are easily one of the best teams in Europe and even though they had a formidable qualifying group that included Sweden, Austria and Ireland they still came through easily winning 9 games and drawing 1.  Since then Germany hasn't been quite as dominant.  This year they beat Chile 1-0 at home, tied Poland at home and most recently drew with Cameroon 2-2.  I don't read into these recent friendlies too much because the Germans have such a strong team it shouldn't matter.  They are big favourites in a dangerous group, but I still think they will finish at the top of Group G.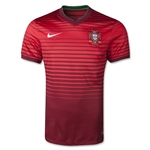 The Portuguese finished second to Russia in their qualifying group and then squeaked out a 4-2 aggregate victory over Sweden in the second round to qualify for Brazil.  Since then they pumped Cameroon 5-1 and tied Greece 0-0, both at home.  I personally am just not a big believer in Portugal.  Cristiano Ronaldo generally has a difficult time replicating his club success on the big International stage and he is such a big key to Portugal's chances that I think they could slip up in the group stage.  I also much prefer the USA's odds to advance.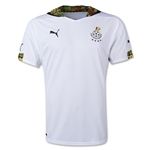 Ghana easily qualified for the World Cup destroying Egypt 7-3 on aggregate to book their ticket.  I think of Ghana as a very dangerous team that is arguably the best out of Africa.  As I mentioned before they made the quarter-finals in 2010 so they will be looking to build on that result in Brazil.  They are coming off a 1-0 loss to the Netherlands and another recent loss to Montenegro, but I do think this team has a strong core and a legitimate shot at the second round.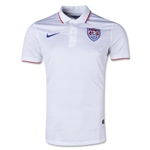 The Americans dominated CONCACAF qualifying finishing the 10 game last round with 7 wins, 1 draw and 2 losses.  This included a win and a draw against rivals Mexico.  The USA's recent games have been strong as well with them beating Turky, Azerbaijan and Korea this year, while losing to Ukraine and drawing Mexico.  The Americans are basically playing in their own time zone which will help and they have shown the ability to perform well at World Cup's in the past.  At odds of 4.00 to advance I like the USA moving forward.
Tagged With : Germany • Ghana • Group G • Portugal • USA • World Cup betting