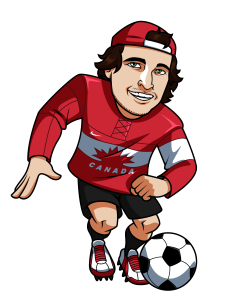 We're down to just 8 in the 2015 Women's World Cup.  The only real surprise exit so far has been Brazil being eliminated in the round of 16 to Australia by a score of 1-0.  You have to think that being in the 'group of death' helped to prepare the Australians for that tough match-up.  That said, things won't be getting any easier for the Aussies as they face the defending champion Japanese, who are also the only team remaining to have won all of their games.
But enough about the Aussies, let's talk about Canada for a bit.  The Canadians pulled out a 1-0 win over Switzerland in their quarterfinal match, which brings their total goals for vs against after 4 matches to 3 GF, 1 GA.  That's some great defense, but the offense needs to pick up if Canada is going to go far in this tournament.
The other match that I'm going to be paying close attention to is the Americans vs the Chinese.  I'm lucky enough to be attending that match and I'm going to be cheering hard for China to pull off the upset in that one.
The last quarterfinal is Germany vs France.  This quarter has the 1st and 4th ranked teams in the world, but it's the match I'm paying the least attention to because I'm not attending and it's not on Canada's side of the draw.
That was a long overview there, so let's get right into the odds for these matches.  I'm going to just be looking at the odds to advance.  If you want to see the 1×2 odds you'll have to check out the sportsbook yourself.  I'm also going to make this easy on myself and just use the Bet365.com odds for each match.  I do suggest you check out our recommended sportsbooks page though and compare odds before placing your bet.
Germany vs France
Let's get Germany vs France out of the way first:
I still think that Germany is the top team in the world and the team to beat in this tournament.  They've looked good thus far and they're coming off a 4-1 win over a very solid Swedish side.  France is also coming off a big 3-0 win over a capable Korean side, but they won a fairly easy group and I just don't think they're on the same level as Germany.
Play: Germany 1.53
United States vs China
I'm excited to see this game live.  There's been several matches in Ottawa during this tournament, but this will be the first one I'm able to attend.
As much as I want to see the Chinese pull off the upset and advance I just think the Americans will be too aggressive in this match.  The Canadians outplayed the Chinese before coming away with a 1-0 victory and I expect the Americans to do more of the same.  I don't expect the Chinese to really threaten the American back end, so I think this will definitely be a win for the USA.
Play: USA 1.20
Australia vs Japan
Australia 2.30
Japan 1.57
The Aussies did great to pull off the upset over Brazil, but I think that's where it ends.  Japan just has a ton of talent through the team and they are very responsible defensively, as shown by them only allowing 2 goals to this point in the tournament.  The Dutch did give them some trouble, but I don't expect Australia to be able to penetrate the defense.  I'm expecting something close to a 2-0 win for Japan here.
Play: Japan 1.57
Canada vs England
The Canadians have yet to play their best soccer.  If they can find a way to bring a bit more offense in this game I really think they will be too much for the English.  England really hasn't impressed me much this tournament.  They advanced out of an easy group and really got lucky to find the back of the net twice against Norway.  The Canadians should be able to control the play and if they can just get 1 or 2 goals that should be enough for them to advance.
Play: Canada 1.72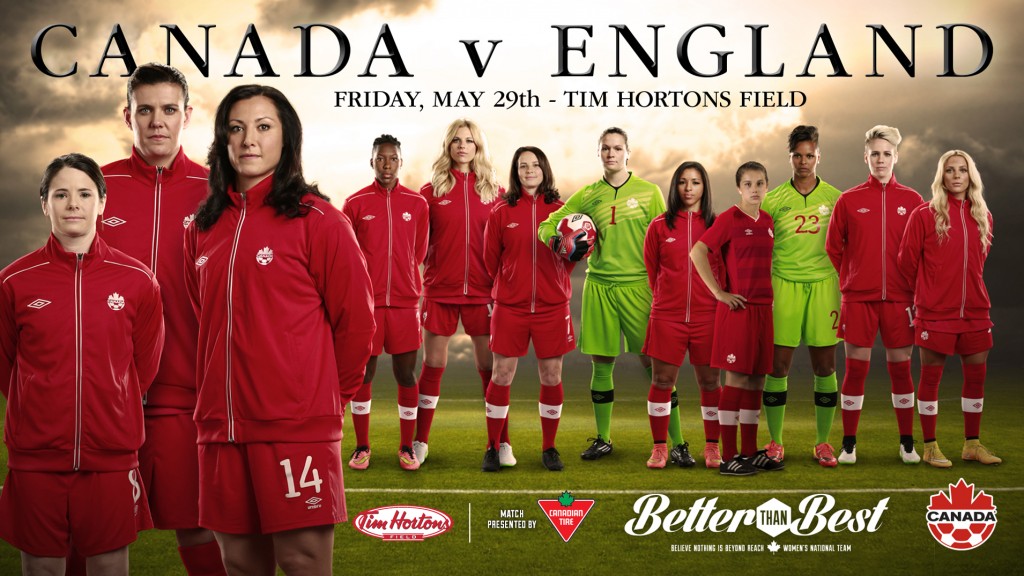 I know I'm not picking any underdogs to advance at this stage, but I couldn't find one where the value was right.  I'm sure at least one of the underdogs will pull off the upset, but I would be very surprised to see more than 1 underdog into the semi-finals.  Time will tell and this will surely be an exciting two days of soccer.
Click here to visit Bet365.com and place your bets!

Tagged With : Soccer betting • Women's World Cup • World Cup