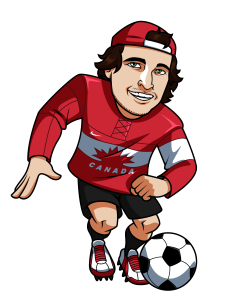 Today is a day off in the Women's World Cup after the final group played their first match yesterday.  Tomorrow we swing it back around and start the game #2's for all the teams in the tournament.  The Canadian Women play their second game at Commonwealth Stadium in Edmonton, and this time they are up against a New Zealand team that dropped a 1-0 decision to The Netherlands in their first game of the tournament.  A win over New Zealand would guarantee the Canadian women of advancing to the knockout round, which is the first step towards success at this tournament.
Let's look at the odds for this game:
Canada is an overwhelming favourite to win this match even though they didn't look that great in a 1-0 win over China in the opening game of the tournament.
My Pick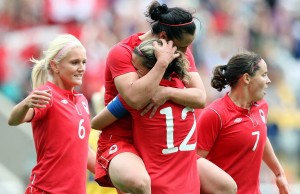 Canada will likely have settled down quite a bit heading into this game with New Zealand after a hard time finding the back of the net against China.  Even though they only won 1-0 on a late penalty by Christine Sinclair, Canada dominated the game with 68% of possession and 14 shot attempts compared to China's 5.  I do expect the Canadians to be a bit more poised up front against the New Zealand squad as goal scoring has not often been Canada's issue in International Competitions.
New Zealand battled a tough Holland team with 50% possession through the game, while actually outshooting the Dutch 11-6 in attempts and 5-3 in shots on target, but it was the one goal for the Dutch that won the game.
This New Zealand team will not be an easy win for the Canadians, but in the end I think Canada should prevail.  Canada should be by far the top team in this group and I expect them to win out their games and head into the knockout stages as the #1 seed from Group A.
Play: Canada 1.44 @ Bet365.com
Even though Canada to win is my top pick, I also think that the Draw odds of 4.63 at SportsInteraction.com are pretty favourable as well.  It's possible that New Zealand could get past the Canadian defense for a goal, while stifling the offense similar to how China did.  If you're looking for a bit more of a return on your bet, I think a draw is also a possibility.
Tagged With : Soccer betting • Team Canada • Women's World Cup