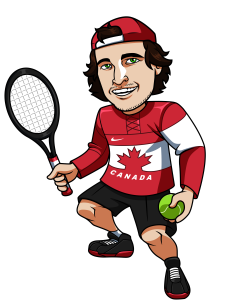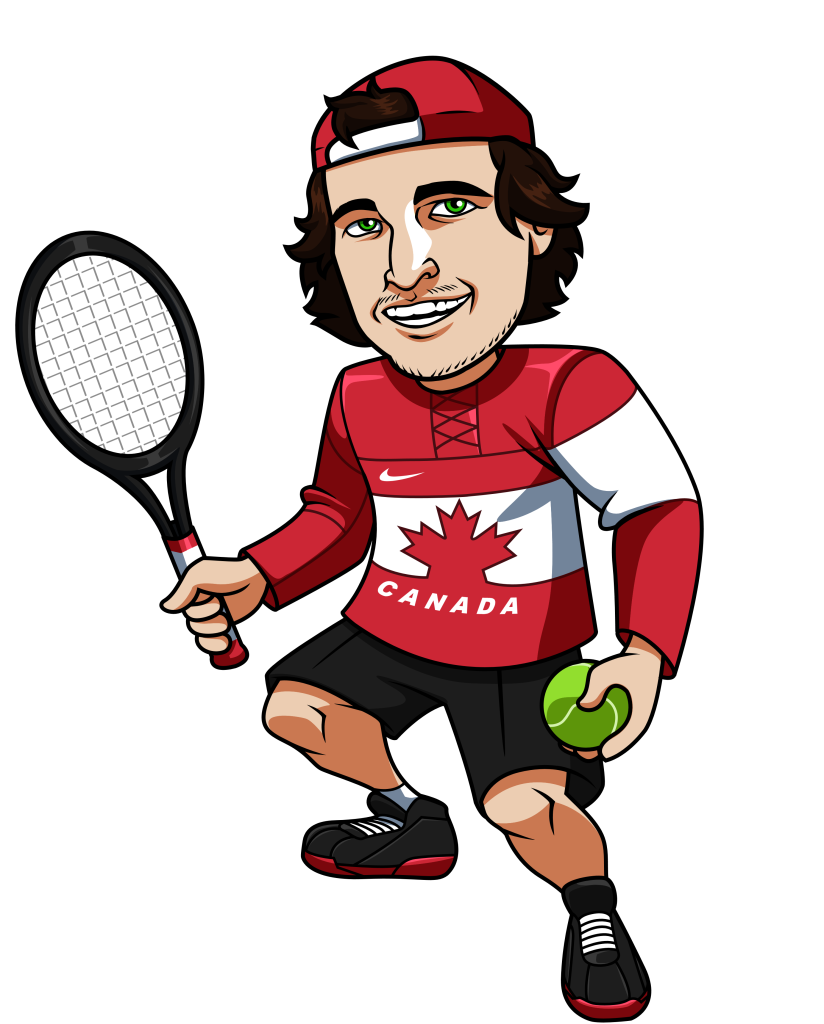 Canadian Vasek Pospisil was able to win his first round match at the Shanhai Masters tournament last night.  He had to go to three sets after dropping the second set in a tight tie break, but he dominated the other two sets and ended up beating Santiago Giraldo by a score line of (6-2, 6-7, 6-1).  Up next for Vasek is Spaniard, Bautista-Agut who is the 14th seed in this tournament and is coming off a solid victory over Alexandr Dolgopolov.
This has been a very up and down season for Vasek Pospisil.  He struggled early in the season, but then came out of nowhere to win the Wimbledon Doubles tournament with partner Jack Sock.  After this confidence booster and feelling better about his back issues Pospisil has played better on the singles court, but he has still struggled to get results at times.  He's 17-19 on the tour this season and even though he shows all of the ability to be a top 20 player, his consistency fails him at times and he drops matches to opponents he shouldn't.
That said he's also came up against some top guys recently this year and has been able to stay with them for the most part.  Last week he lost to Djokovic in the second round of the Beijing 500 event, which ended up being Djokovic's tightest match of the tournament.  He also took a set off of Federer at the Cincinnati 1000 tournament in August.  Overall, he is playing fairly good tennis.
Bautista-Agut is having a very strong year with a 37-20 record, but his worst surface is hard court and he hasn't really been at his best of late.  He had to retire from his match against Gilles Simon last week and before that he lost to 83rd ranked Thomaz Bellucci in a Davis Cup match.  Bautista-Agut really earned most of his points this year through the grass and clay court seasons and he is only 6-4 in this latest part of the hard court season.
My Pick
Pospisil obviously has the ability to beat a player like Bautista-Agut, who doesn't really have many weapons, but is very consistent from the back court.  If Pospisil can bring his A-game he should be able to advance past Roberto, which will likely set up a third round match with Roger Federer.
This will be a big test for Vasek, who has already defended his points for this tournament from last year.  A win over Bautista-Agut could move him up the rankings from his current spot of #44.
Play: Vasek Pospisil 2.10
Other Round 2 Picks
Here are a few other picks I like in round 2 of the Shanghai Rolex Masters:
Martin Klizan over David Ferrer 3.25
Klizan is playing the best tennis of his career.  He beat Mayer, Gulbis and Nadal last week en route to the semi-finals in Beijing.  Ferrer is on a 3 match losing streak with losses to Simon, Troicki and Granollers within the past few weeks.
Grigor Dimitrov over Julien Benneteau 1.31
Dimitrov is now in a different class than Benneteau and this is a very important tournament for him.  Benneteau did win their last meeting at the 2013 Aussie Open, but Dimitrov has come a long way since then and should easily win this match.
Tagged With : Grigor Dimitrov • Martin Klizan • Vasek Pospisil