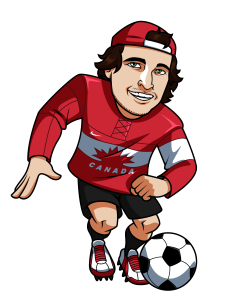 Uruguay and Italy, two teams who surprising lost games to Costa Rica, but beat England will now battle for the second qualifying place in Group D.  Costa Rica has already booked their ticket to the round of 16 with their 6 points, so it will come down to the outcome of this match to see which teams advance.  First place isn't out of reach for either of these teams, with a big win and an England win over Costa Rica, first place in the group is still within reach.
Italy has the advantage going into the match because they will only need a draw to advance in second in the group.  This is due to the fact they currently sit even on goal differential, while Uruguay is a -1 after losing by two goals to Costa Rica and beating England 2-1.  Costa Rica is currently +3 so it would likely take a big effort from England along with a big win by either Italy or Uruguay for Costa Rica to not advance in first place.
Uruguay vs Italy Odds
Here are the 1×2 odds for the game.  You can also bet on which team will advance, which is basically a Uruguay win vs an Italy win or a draw.  There are plenty of other lines at Bet365.com too that you can check out.
This really is a pick'em game by the looks of the odds.
My Pick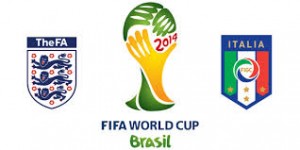 Uruguay showed that they are a different team with Luis Suarez in the lineup.  He is a huge difference maker for Uruguay and proved this with his two goal effort against England to keep Uruguay's hopes alive heading into this match with Italy.  Costa Rica actually stuck with both Uruguay and Italy in terms of possession and attacks.  Uruguay gave up slightly fewer dangerous attacks to the Central American team, but they did give up 3 goals.  I can't find a huge difference in quality between Italy and Uruguay in either of their matches against Costa Rica or England, which is likely why this match is so close according to the oddsmakers.
When looking at the match stats in both of the England games it looks like England actually outplayed both teams in terms of dangerous attacks and total attempts.  Their final touches just weren't quality and I think this is where Uruguay will have the edge over Italy.
Luis Suarez will be the difference in this game.  Italy will likely control the play, but Uruguay is very dangerous on the counter attack and can find holes when Suarez is at his best.  Uruguay knows that they have to win this game so they will not be happy with a draw.  This could result in an Italy win with a goal on the counter attack as well, but I don't think there is a great chance this game ends in a draw.  This game could go a lot of different ways, but I like Uruguay to win and advance from the group.
I'm taking Uruguay to win with odds of 2.76 from SportsInteraction.com.
Tagged With : Italy • Uruguay • World Cup betting