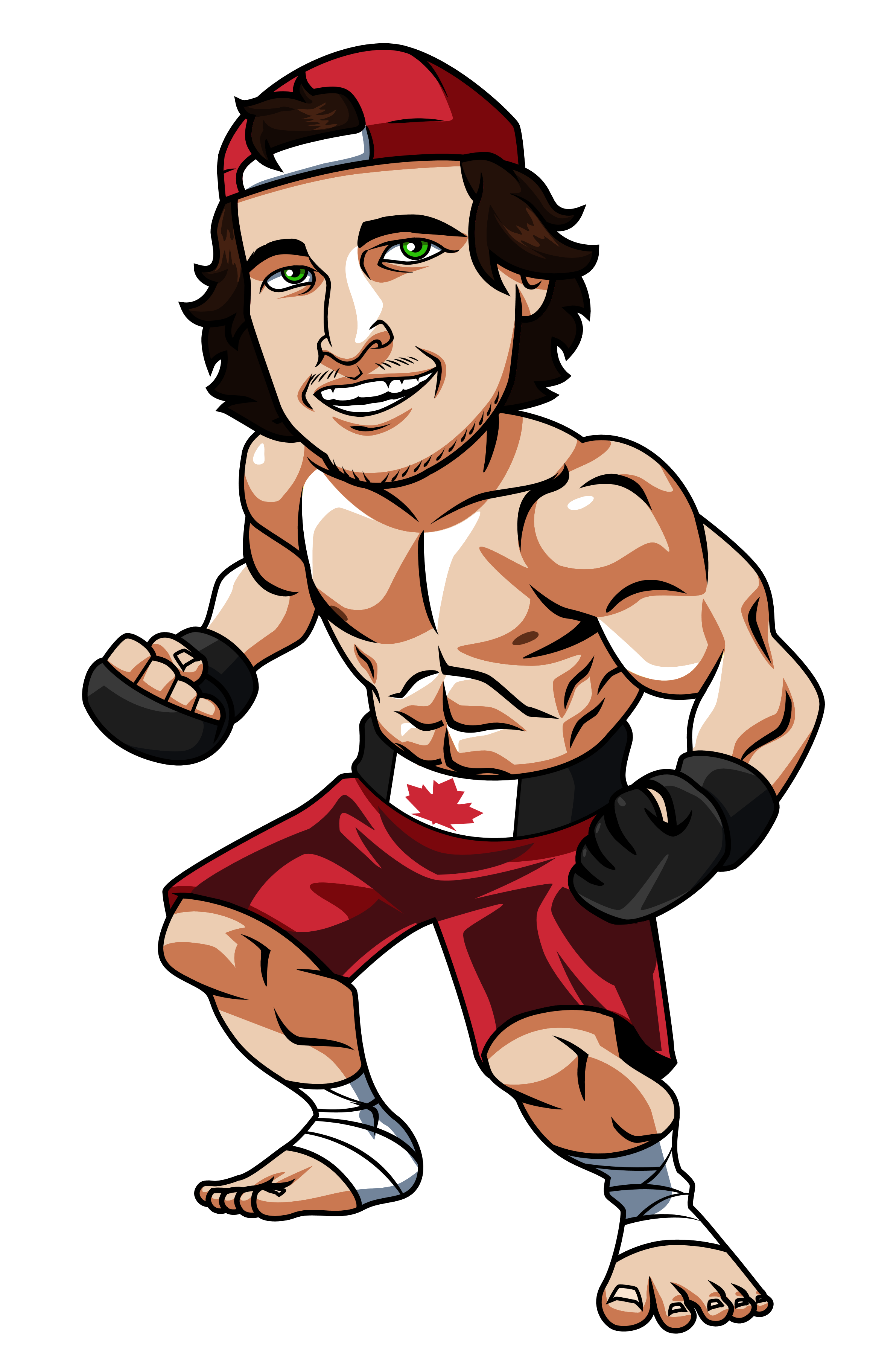 Last weeks UFC 210 was a pretty interesting event with a lot of controversy.  First we had towel-gate with Daniel Cormier shedding 1.2 pounds in a couple minutes, and then in the first big fight of the night we had the knee to the head fiasco with Mousasi eventually getting the TKO win over Weidman.  To top it all off in the main event Anthony Johnson employed the worst strategy you possibly could against champ Daniel Cormier and it eventually cost him.  When Rumble retired in the cage after the fight you had to question whether his heart was in the fight at all.  It was a strange night of fights without question, but interesting nonetheless.  So on to the next one!
This weekends Fight Night card is better, in my opinion, than last weeks pay-per-view.  Last week we really had 2 elite fights on the card and in KC we are being treated to 3 fights that I would classify as elite.  The main event is of course Demetrious Johnson vying to tie Anderson Silva for the most consecutive title defenses against his latest challenger, Wilson Reis.  Also on the main card is what I would consider a title eliminator fight at women's strawweight between Rose Namajunas and Michelle Waterson, and also a fight between two top 5 fighters in the stalled middleweight division with Jacare Souza and Robert Whittaker battling it out.
The prelims and main card will run on TSN 5 from 6pm to 10pm (you can catch the early prelims on Fight Pass at 4pm).  My Saturday afternoon and evening is set with the Sens game at 3pm followed by UFC from 6 onwards (while checking in on hockey during the inevitably long breaks between fights).
I'll be using the best odds being offered from any of our recommended bookies for each of my picks on this card.
Sportsbook
Features
Offers
Rating
Bet Now
1
Licensed and regulated in Canada
Easy deposits & withdrawals including Interac
Competitive betting lines
2

Licensed and located in Ontario
Entirely focused on Canadian betting market
Easy deposit/withdrawal options, including Interac
Demetrious Johnson vs Wilson Reis
Demetrious Johnson has now defended his flyweight title 9 times and needs just one more defense to tie Silva for most defenses in UFC history.  DJ is coming off a fight with TUF winner Tim Elliott where DJ actually lost the first round, which actually made the fight very exciting and showed DJ's resilience.  He came back and dominated the rest of the fight to get an easy win.
Some people seem to think that the fact he was almost submitted in the first round against Elliott is an indictment on his grappling, which is Reis' strength.  I don't see it that way.  DJ got caught in a scramble with Elliott and the choke was actually in very deep, but it was his perfect grappling technique that allowed him to escape that position and go on to win the rest of the fight.  If anything I'm more impressed with DJ's technique from that near loss and it makes me even more confident that DJ will not be outclassed by Reis in grappling exchanges in this coming fight.
DJ is the superior fighter in every area except possibly a wash in grappling.  That said, DJ should dictate where this fight takes place and have no trouble getting another win over Reis.  At these odds I won't have a lot of action on DJ just because the return isn't there, but I'm confident he gets the win.
Play: Johnson 1.14
Rose Namajunas vs Michelle Waterson
The Michelle Waterson hype train has blown up after her win over Paige VanZant.  Don't get me wrong, Waterson is and has been a high caliber martial artist for years and it was just an injury that kept her out of the spotlight while the strawweight division blew up.  She deserves to be where she is, but I do think people are putting too much stock in her win over Paige.  VanZant has regressed in her MMA abilities and she wasn't even that good to begin with.  Waterson is a good fighter, but Rose is a massive step up in competition.
As Paige has regressed, Rose has continued to improve.  She should have the advantage on the feet in this fight due to her superior length and improved striking.  I also like her flexibility and scrambling ability on the mat, so I do not think she gets caught in a submission in this fight.  Her only submission loss came against Esparza in the TUF finale and that was after getting beaten up and taken down by Carla for 3 rounds, so Rose was gassed at that point.
I'm very high on Rose heading into this fight.  She should be able to control distance and pick Waterson off on the feet and if it does get to the mat she's also extremely dangerous.  I will have plenty of action on this one.
Play: Namajunas 1.72
Ronaldo 'Jacare' Souza vs Robert Whittaker
I personally think Jacare is the best middleweight on the planet and I think it's actually fairly easy to argue this fact.  According to MMADecisions.com 12 media members had him beating Yoel Romero, while only 2 had Romero winning that fight.  Before that loss Souza had won 8 fights over top end competition in the UFC and his previous loss to Rockhold also had controversy with 4 media members giving the fight to Jacare and 4 to Rockhold.  Basically what I'm trying to establish is that Souza has not clearly lost a fight since Mousasi caught him with an upkick back in 2008, and he's only fought top end competition in this span.
Whittaker is a very strong striker and he showed his poise when he picked off Brunson on the feet for a TKO in his last fight, but if this fight hits the mat I would be surprised if Souza doesn't find a way to work for a submission.  And let's not forget that Jacare also has very strong striking.
I think this fight is basically a wash on the feet, but if it gets to the mat that is Souza's world.  Whittaker has very strong takedown defense so there's no guarantee the fight will hit the mat, but having to fight with the fear of going to the ground in the back of your mind can really affect a fighters confidence.  Because of this even if Whittaker is able to keep the fight standing for its entirety I still give the edge to Souza.
Play: Souza 1.44
Tagged With : UFC betting • UFC picks