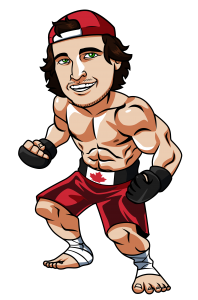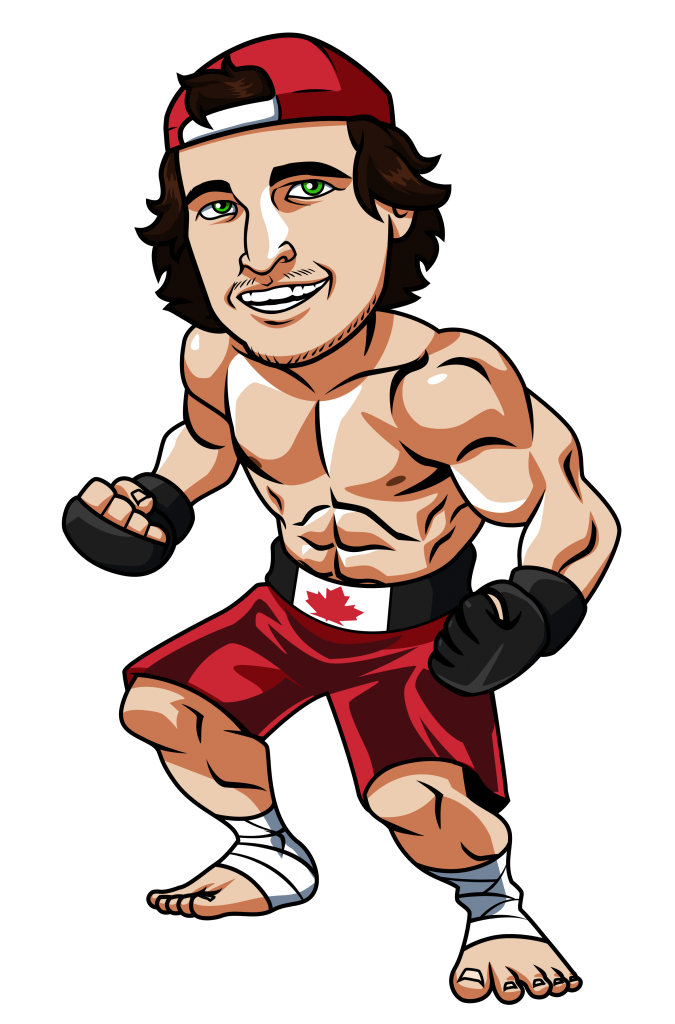 Demetrious Johnson is the most dominant champion currently in the UFC.  He's been the flyweight champion since the UFC introduced the division and has no defended his belt 8 times, completely cleaning out his weight class.  The fact Mighty Mouse needed a new challenger and dwindling ratings for The Ultimate Fighter's past seasons resulted in the UFC coming up with a Tournament of Champions, where the champs of 16 smaller promotions go on TUF and compete for a shot at the UFC champ.  To be honest, I never got into this season of the TUF and I don't think there is much of a chance, if any, that Tim Elliott (the winner of the season) even survives a round against Johnson.
The main event isn't one I'm looking forward to, but there are some very interesting fights on this card.  Benavidez vs Cejudo is a great battle for top contender in the flyweight division, and some other fights I'm looking forward to include Ellenberger vs Masvidal, McMann vs Davis and Maynard vs Hall.
I'll be giving my picks for each of the fights I just mentioned.  I will be using the best odds I can find for my pick from any our top betting sites for Canadians.
Sportsbook
Features
Offers
Rating
Bet Now
1

Licensed and regulated in Canada
Easy deposits & withdrawals including Interac
Competitive betting lines
2

Licensed and located in Ontario
Entirely focused on Canadian betting market
Easy deposit/withdrawal options, including Interac
Demetrious Johnson vs Tim Elliott
I'm not going to spend much time on this fight.  And full disclosure, I won't be betting on this one because DJ is simply too big of a favourite to make any decent return, which is something I like steer away from because of course anything can happen in a UFC fight.  That said, Johnson is just on a completely different level than everyone else in the flyweight division.  Add in the fact that Elliott was cut from the UFC in February of 2015 after losing 3 fights in a row in the promotion.  He's a low level UFC fighter and Johnson makes the top guys look silly.
Play: Mighty Mouse 1.07
Joseph Benavidez vs Henry Cejudo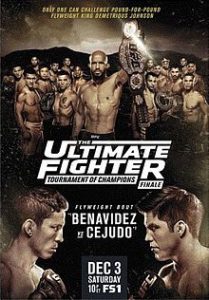 This is actually an interesting fight, but I think Benavidez is still the absolute top contender in the division.  He lost the inaugural title fight to Johnson by a split decision way back in September of 2012 and has beaten everyone else that the UFC has put in front of him, except for losing a rematch with Johnson via a knockout in his rematch attempt.
Cejudo, on the other hand, was pumped up quickly by the UFC due to his Olympic gold medal credentials in wrestling and the fact Johnson had already cleaned out everyone else in the division.  Cejudo beat 3 guys who are not even ranked in the UFC, and then topped 4th ranked Jussier Formiga via split decision in his only fight against another truly top end fighter.  When he did get his shot against Johnson he was made to look absolutely silly.
I expect a similar result in this one, with Benavidez absolutely controlling Cejudo from the outset.  Now that Dodson has moved up to 135 pounds, I think it is very clear that Benavidez is the second best fighter in the division by a wide margin, and I expect him to show that on Saturday.
Play: Benavidez 1.53
Jake Ellenberger vs Jorge Masvidal
This is a tough fight for Ellenberger.  He's actually been facing only bigger names than Masvidal in his past around 7 fights in the UFC.  Of course, he did lose 5 of those, but he's coming off an impressive win over Matt Brown.  That said, I believe he's dropping down in name recognition, but up in striking acumen.
Masvidal is one of the best technical strikers in the division.  The problem for him is that his style doesn't make it look like he's doing a ton of damage, even when he's lighting up his opponent with punches.  This results in decision losses.  Masvidal has actually lost 3 split decisions in his last 5 fights.  I do expect him to be able to outpoint Ellenberger though and possibly finish him if one of his strikes lands clean.
Play: Masvidal 1.39
Sara McMann vs Alexis Davis
McMann is the most decorated wrestler in women's MMA having won a silver at the 2003 world championships and a bronze at both the 2005 and 2007 worlds.  That skillset should translate perfectly into MMA where most women are behind when it comes to takedown defense.  Unfortunately for McMann it simply hasn't.  She is still a high level fighter, but her recent win over Jessica Eye, was uninspired and before that she had 3 losses and just a split decision win over Lauren Murphy in her previous 4.  She has trouble with high level fighters with losses to Nunes, Tate and Rousey in that span.  I just don't see her having that will to win and really inflict damage, which is crucial at the high level when her wrestling can't just guide her to a win.
Davis is somewhat of the opposite.  She has a very solid base in all disciplines of fighting, including a black belt in Brazilian jiu-jitsu, but it's her will to win that really sets her apart.  Davis is 4-1 in the UFC, with the only loss coming to Rousey.  In her last fight she turned a poor start around to get a finish against Sarah Kaufman via armbar.
Davis did take a leave of absence to have a baby, but if she comes back with the same will to win, I think this is her fight to take.  Even if she gets taken down she can look for submissions from the bottom and really put the pressure on McMann.  I think Davis could win here via decision or submission.
Play: Davis 2.62
Gray Maynard vs Ryan Hall
This is my favourite pick of the card.  I really like Hall here to get a win and likely a submission.  Hall is the jiu-jitsu guru who won the season of TUF that McGregor coached in.  He can get submissions from any position and from what I hear he's really improved his striking as well.
Maynard is now 1-4 in his last 5, with the only win coming in his last fight over Fernando Bruno.  His best days are behind him and he's never really had any weapons that can finish a fight, with only two finishes in his career, way back in his first and fourth fights.  The longer this fight goes the more opportunities there will be for Hall to sink in a submission, and even if it does go to decision I have confidence that the threat of submission will allow Hall to hold his own on the feet.
Play: Hall 2.00
Tagged With : UFC betting • UFC picks