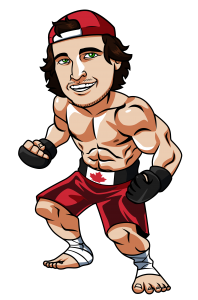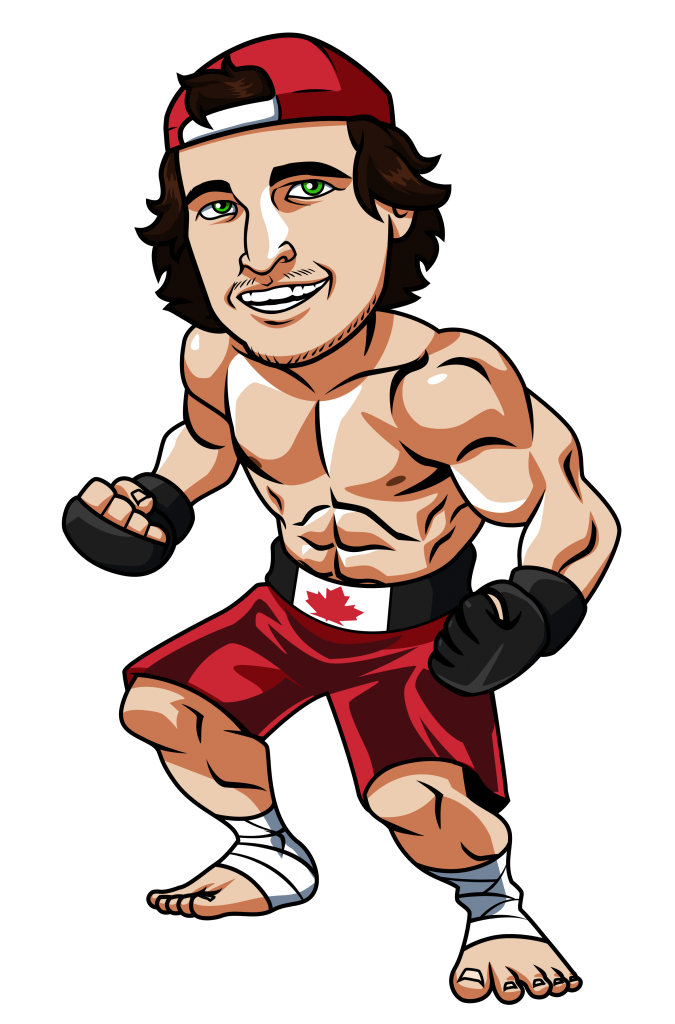 It's Super Bowl weekend and the UFC is headed to Houston to piggy back off of the hype and to provide an appetizer for the big game with a Fight Night card.  The card is by no means stacked, but the main event with the return of the Korean Zombie from his mandatory military service is definitely an interesting storyline because we really have no clue what to expect.  I'm also interested in the Jessica Andrade fight and the James Vick vs Abel Trujillo fight.
I'll be using the best odds being offered from any of our recommended bookies for each of my picks on this card.  I'll give my quick picks for each of the main card fights, which start at 10pm on Saturday night.
Dennis Bermudez vs Chan Sung Jung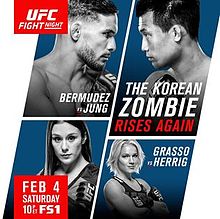 Like I said above I really don't know what to expect from the Korean Zombie.  He's not fought since August of 2013 when he lost via TKO to Jose Aldo in a title shot.  Hearing that his last fight was a title shot may make you think he's an elite fighter, but you have to remember that the division was far weaker back then and Aldo had basically run through everyone so they were in need of fighters for title shots.  Jung really only has one big win in his entire career, which was a submission victory over Dustin Poirier the fight before Aldo.
Chan Sung Jung earned his nickname "The Korean Zombie" for his ability to take damage, but this also means he takes damage in his fights which shows he is hitable.  Dennis Bermudez has really improved his boxing in recent fights and I expect him to be able to get his hands on Jung in this fight.  I also expect Bermudez to be able to take Jung down with relative ease and control this fight from the outset.
Bermudez isn't really a finisher, so there is always the chance he gets caught at some point over these five rounds, but the smart money has to be on Bermudez in this fight.
Play: Bermudez 1.53
Alexa Grasso vs Felice Herrig
Everyone is extremely high on Grasso and rightfully so.  She should be able to outclass Herrig on the feet and as long as she avoids Herrig's submission attempts she should be able to cruise to a victory in this fight.
Play: Grasso 1.32
Abel Trujillo vs James Vick
This fight is a pick'em and for good reason.  I'm leaning towards Trujillo because he's the more athletic fighter and his only legitimate losses were to elite fighters Tony Ferguson and Khabib Nurmagomedov (he also had a loss to Tibau overturned to a win).  If Trujillo is able to close the distance on Vick he should be able to land some big punches and outwork Vick to either get a knockout or grind his way to a decision.
Play: Trujillo 1.91
Ovince Saint Preux vs Volkan Oezdemir
Saint Preux has not looked good in recent fights, but he should be able to get a fairly easy win in this one against UFC newcomer Volkan Oezdemir.  The Swiss fighter took the fight on short notice and will have had to use that time to cut a significant amount of weight because he has often fought at heavyweight in the past.
OVP should be able to work for a submission fairly easily in this fight and get the finish.
Play: Saint Preux 1.30
Anthony Hamilton vs Marcel Fortuna
Hamilton is coming off a submission loss to Francis Ngannou, but we all know how great Ngannou is now that we can probably give him a pass on that fight.  He will be the much bigger man in this fight against Fortuna who is coming up from light heavyweight for this fight.
If he can avoid a submission he should be able to find a home for his hands on Fortuna and get the win.
Play: Hamilton 1.53
Jessica Andrade vs Angela Hill
Andrade has been an absolute beast since dropping down to 115 pounds.  She absolutely ran through both Jessica Penne and Joanne Calderwood, each of who are very solid strawweights in their own right.  Now she is welcoming Angela Hill back to the UFC after Hill had a successful 4-0 run with Invicta after being cut by the UFC.
Andrade should be able to overwhelm Hill on the feet and finish this fight early.
Play: Andrade 1.20
That's it for the main card guys.  Also, don't forget to check out our Super Bowl articles here.
Tagged With : UFC betting • UFC Houston • UFC picks