The UFC is back with another International Fight Night card this weekend.  This time we are heading to Japan, which means the fights take place Saturday morning at 3am EST on this side of the pond.  I'm not sure I will be able to watch them until morning, but that doesn't mean I'm not going to be handicapping the match ups and placing some bets.
Hunt vs Nelson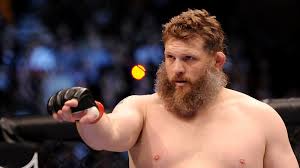 The main event of this card is a heavyweight tilt between two fat heavy hitters that always go for the knockout.  This is a dream match up for those fans who like brawls between everyday looking guys with knockout power.  Not to mention that this match up does have implications for the heavyweight division with Hunt ranked #6 and Nelson ranked #8 at the moment.  A win in this fight will bump either fighter into top 5 title contender talk.
I personally like Nelson in this fight.  Roy has had 12 fights in the UFC and he has 7 wins (all by knockout) and 5 losses (all by decision).  Needless to say he has a very solid chin and one punch power.  6 of his 7 KO's have come in the first round!  The losses on Nelson's record are nothing to worry about either.  He's lost to Cormier (fighting Jones for title at Light Heavyweight) and Miocic (currently ranked #4) recently and his other losses have come to Fabrico Werdum (currently the top contender), Junior Dos Santos (currently the #2 contender) and Frank Mir back in 2011 while Mir was on a hot streak that eventually ended in a title shot.  So basically, it takes a special kind of fighter to not get knocked out by Roy Nelson and work him around for the decision win.
I don't think that Mark Hunt falls into that category at this point in his career.  Hunt is coming off a draw with Bigfoot Silva, who was easily just beat by Andrei Arlovski.  It showed that Hunt can go the distance in a 5 round fight though so if he can avoid a knockout it could work out well for Hunt.  That said he hasn't beaten anybody of Roy Nelson's caliber, except arguably Ben Rothwell.  He's also getting older at 40 years of age and is coming off a difficult weight cut that may have taken a lot out of him.
Nelson won't win by decision.  He never does.  But I think he could catch Hunt with a knockout punch at some point in the first couple rounds.
Play: Roy Nelson 2.00 @ Bet365.com.
Nakai vs Tate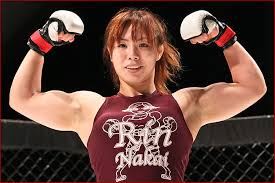 Another interesting fight on this card is the lone women's battle between UFC star Miesha Tate and a Japanese phenom by the name of Rin Nakai.  I'm not a huge believer in Miesha.  She did look better in her last battle with Ronda Rousey, but she had to really battle to get a decision win against Liz Carmouche in her last fight and before those two fights she was knocked out by Cat Zingano.  I think she might be more hype than her ranking deserves.  Rin Nakai is an extremely strong, undefeated fighter coming out of Japan and I like her to use her strength to beat Miesha.
It's hard to really predict this fight because we don't know a ton about Nakai in comparison to the top female fighters in the UFC, but I'm willing to roll the dice on the underdog in this one.
Play: Rin Nakai 3.40 @ Bet365.com.
Tagged With : Mark Hunt • Miesha Tate • Rin Nakai • Roy Nelson