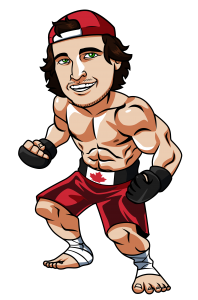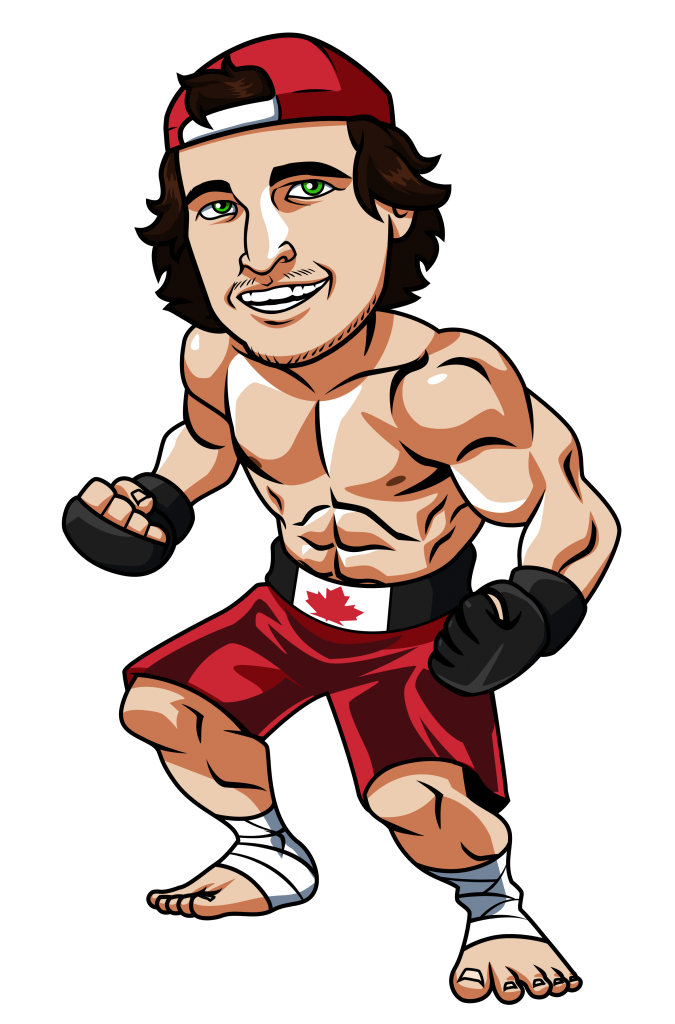 UFC 212 was a great card.  I bet on Aldo, but I was cheering for Holloway and I'm happy that he won and will give some life to the featherweight division.  This week the UFC heads to Auckland, New Zealand for a Fight Night card.  It's a shallow card with a few good fights, but I'm always happy to watch Derrick Lewis fight, and the same goes for Dan Kelly, so I will definitely be watching on Saturday night.
I'll be using the best odds being offered from any of our recommended bookies for each of my picks on this card.
Sportsbook
Features
Offers
Rating
Bet Now
1

Licensed and regulated in Canada
Easy deposits & withdrawals including Interac
Competitive betting lines
2

Licensed and located in Ontario
Entirely focused on Canadian betting market
Easy deposit/withdrawal options, including Interac
Derrick Lewis vs Mark Hunt
I am very high on Derrick Lewis in this fight.  A lot of people are saying that Hunt is the better striker in this battle, and while I agree that he is the more technical striker and has the ability to land the kill shot, I think the aggressiveness, length and bad intentions of Derrick Lewis will allow him to land the big bombs first to finish off Hunt early on.  Hunt is the type of striker, who needs to time a big bomb, while Lewis comes forward and throws every strike with the intention of putting the other fighter to sleep.
I think the reach of Lewis over Hunt will play a significant factor in this fight.  Lewis has a reach of 79 inches, compared to 72 inches for Hunt, and is also 5 inches taller, which adds to his reach advantage when leaning into punches.  I see a lot of similarities in the striking style of Mark Hunt, with Roy Nelson, who Lewis was able to smash with some huge bombs when the two were standing.  In fact, Lewis was so dangerous against Nelson that Roy was forced to take him down every opportunity and try to grind out a decision.  Mark Hunt does not have the ground game of Roy Nelson and he will likely have to stand and bang with Lewis, which will be playing right into Lewis's strengths.
Add in the fact that Lewis is 11 years younger than Hunt, is riding a 6 fight winning streak over some solid fighters, and Hunt is on a two fight losing streak with his only two wins over the past four years coming over Frank Mir and Antonio Silva (both of whom have very weak chins and poor striking) and I think it becomes obvious that the time is now for Lewis and the time has passed by Hunt.
I will have significant action on Lewis in this fight.
Play: Lewis 1.80
Daniel Kelly vs Derek Brunson
Don't underestimate Daniel Kelly.  This guy is all action and heart inside the octagon.  He pushes the pace and is able to throw strikes from inside extremely well.  He may not have the skill level of some of the other top fighters, but he has the ability to inflict damage when you don't expect him to be able to.  At this price I have to lean towards Daniel Kelly to pull off yet another upset.
Brunson is a very solid fighter, but if he slows it down again like he did against Anderson Silva in his last fight he will open the fight up for a potential upset for Kelly due to pushing the pace.  Brunson's best chance in this fight is likely to go back to his old style of looking for a quick KO because he will have the speed advantage in this fight, but I think Brunson may still be attempting to reinvent himself and improve his defense, which could result in another tentative performance and allow Kelly to get the job done with his pace.
Play: Kelly 3.25
Ben Nguyen vs Tim Elliott
Tim Elliott worked his way back into the UFC with four straight wins on TUF 24 over some solid flyweights and then put on a great fight with Demetrious Johnson.  He bounced back after that loss with a dominant performance over Louis Smolka.  Elliott seems to have really transformed his game inside the octagon and is now able to use his unique striking game with a great wrestling and submission game plan to keep his opponent on their toes for the entire fight.
Nguyen is another solid flyweight, but he did lose to Smolka a couple fights back and he has not beaten anyone on the level that Tim Elliott has shown in his recent fights.  I give Elliott the edge in every aspect of MMA heading into this match up and unless he gets caught by a big strike or a submission, I think Elliott should dominate once again.
Play: Elliott 1.44
Tagged With : Derrick Lewis • Mark Hunt • UFC betting • UFC picks