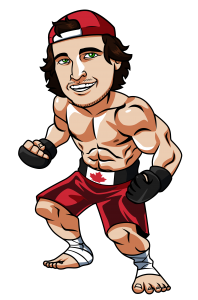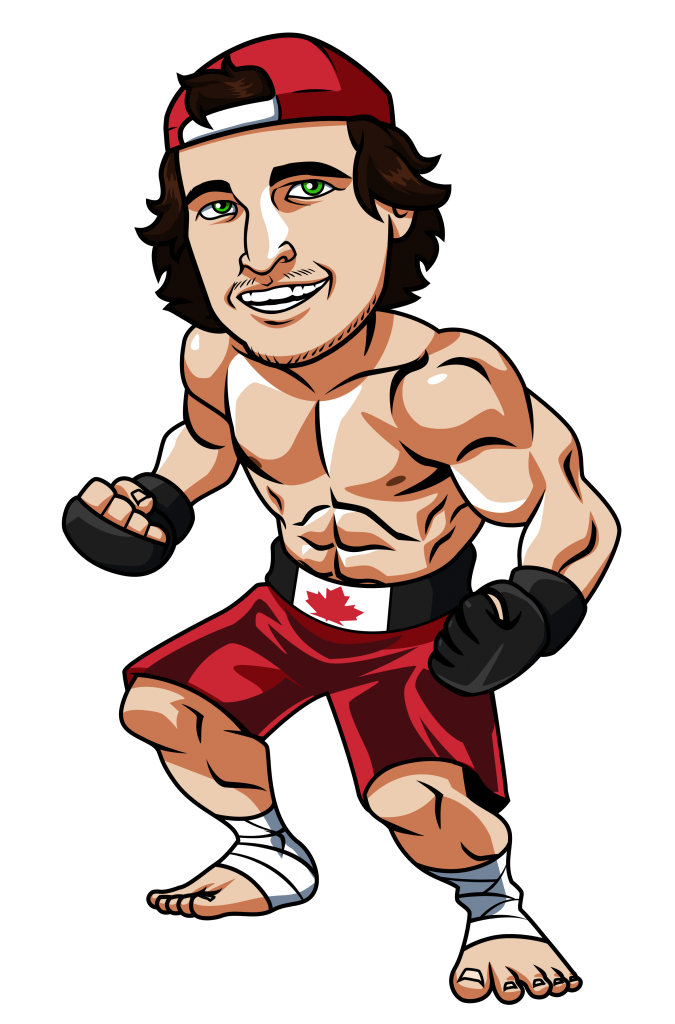 UFC 214 is without a doubt the best card put on by the UFC to this point in the year.  The Jon Jones vs Daniel Cormier rematch is one that I've been wanting to see for a long time and I'm also excited about Maia finally getting his crack at the belt in his fight with Woodley.  The other fight that really intrigues me is Donald Cerrone vs Robbie Lawler, which is sure to be a barn burner.  In addition to those fights you also have Cyborg vs Evinger, Manuwa vs Oezdemir, Knight vs Lamas and Sterling vs Barao as big time fights.  It's a good weekend to be a fight fan.
The UFC 214 early prelims start at 6:30pm EST on Saturday and can be seen on UFC Fight Pass.  Then the regular prelims begin at 8pm on TSN 5 and the PPV portion of the card gets underway at 10pm.
Below I will break down my bets for the four main fights of UFC 214.  I'll be using the best odds being offered from any of our recommended betting sites for each of my picks on this card.  Let's get into it…
Sportsbook
Features
Offers
Rating
Bet Now
1
Licensed and regulated in Canada
Easy deposits & withdrawals including Interac
Competitive betting lines
2

Licensed and located in Ontario
Entirely focused on Canadian betting market
Easy deposit/withdrawal options, including Interac
Jon Jones vs Daniel Cormier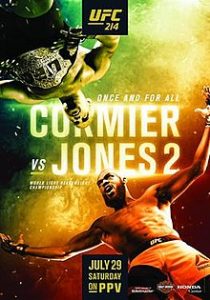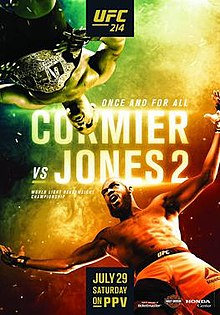 This rematch has been building ever since Jon Jones defeated Daniel Cormier at UFC 182 in January of 2015.  Since then Jones has had a ton of legal trouble, was stripped of his Light Heavyweight belt, came back for a tune-up fight with Saint Preux, which he won in April of 2016, but then popped for PED's (it turned out to be a Cialis knockoff) and subsequently was unable to fight Cormier at UFC 200 as planned.  Since the loss to Jones, Cormier won the vacant belt over Anthony Johnson, and then defended it against both Gustafsson and Johnson again, while also beating Anderson Silva, who stepped in on extremely short notice to face Cormier at UFC 200.
It's been quite the whirlwind for these guys, but with 1 week to go it looks like we will finally get this rematch.  There are a ton of questions surrounding this fight, which makes it difficult to handicap.  Namely, is Jon Jones going to be at his best after not fighting for the past year, and really not having a hard fight since his last win over DC.
I personally believe that Jones will be ready to go in this fight.  He has the takedown defense to keep this fight standing and he is definitely the better fighter on the feet.  He actually took DC down a couple times in their first fight and looked like the fresher fighter late in the fight when it became a grind, which is what DC is supposed to be known for.  I think Jones is better in every single aspect of the game and I think it would take a somewhat major collapse by Jones, in relation to his form when he was champ, to lose to DC.
As much as I don't like Jones, I don't think DC is the guy that will beat him at this point in their careers.
Play: Jones 1.40
Tyron Woodley vs Demian Maia
I'm very surprised that Maia is such a big dog in this fight.  That said, both of these guys never really get the respect they maybe deserve.  Woodley has been the dog in his last 3 fights, while Maia has  been the dog in many fights of his 7 fight winning streak as well (LaFlare, Nelson, Condit, and a pick'em against Masvidal).  The difference being that Woodley really only beat Robbie Lawler in his 3 fight winning streak.  His fights against Wonderboy both could have gone either way.  Against Lawler, he KO'd a guy who just didn't look himself and based on the amount of time he took off after the loss, I think Lawler was almost ready to concede the belt at that time.
Woodley was gifted his title shot, KO'd Lawler and then basically tied Wonderboy twice in a row.  He's really done nothing to deserve the belt in my eyes.  His win over Gastelum, which was a split decision win over a guy who was in the hospital the day before, could have gone either way.  Don't get me wrong, Woodley is a solid fighter, I'm just pointing out that Maia's past 7 fights (all wins) have been more impressive than Woodley's even though Tyron is the champ.
Now, on to who will win this fight.  It's going to be Demian Maia.  Woodley has a lot of problems with fighters who put the pressure on him and keep him on his back foot.  Rory MacDonald did this perfectly at UFC 174, winning a dominant decision over Tyron.  Since then, nobody, not even Wonderboy, who really should have been able to pressure fight with his striking, have really employed this strategy against Woodley.
Maia is a pressure fighter, who likes to stay on his opponents like a glue and attempt to get in close and grind them out into a chain wrestling and jiu-jitsu battle.  Woodley has great takedown defense, but that's against guys who show for traditional wrestling takedowns.  Maia closes the distance and then uses a wide variety of methods to get either to his opponents back or get the fight to the mat.  If Maia can turn this into a grind I'm very confident he will get the submission because I believe that Woodley will quit.
That said, Woodley definitely has the power to get the KO early on if he times Maia correctly.  Woodley is the more explosive and athletic fighter, but if he is unable to land that big shot I don't think he will win this fight.
I will be having a ton of Maia this weekend.
Play: Maia 2.70
Cyborg Justino vs Tonya Evinger
This is a quick and easy fight to call, so I won't spend much time on the breakdown.  Cyborg is by far the baddest woman on the planet and once again she is matched up against a fighter who normally fights at 135 pounds in Tonya Evinger.  That said, Evinger is the Invicta bantamweight champion and is on a 10 fight winning streak of her own, if you don't include the no contest from a couple fights ago.  She is a scrappy fighter who is extremely dangerous and I would love to see her in the UFC bantamweight division after this fight with Cyborg.
But for this fight, Cyborg is too big, too strong and simply too much for Evinger.  She should be able to land some big punches early and likely finish it off with ground and pound.
Play: Cyborg 1.11 @ SportsInteraction.com
Donald Cerrone vs Robbie Lawler
Both of these guys are coming off tough knockout losses.  Cerrone's came in January of this year against Jorge Masvidal and this 6 month wait is much longer than he's used to so I'm sure he's chomping at the bit to get in there.  Lawler's last fight was his KO loss to Woodley to lose the belt back in July of last year.  He took a year off and I do think that was the right decision for him because he had fought quite often over the previous 3 years to win and then defend the belt.
I've never been that impressed with Robbie Lawler, even though he was the champ with two title defenses.  I thought he lost both his fights with Johny Hendricks and his most recent title defense with Carlos Condit (MMADecisions.com backs me up on these claims).  Outside of those fights, he won via TKO over Ellenberger, who is far over the hill and loses to everyone now, he beat Matt Brown who is also far past his prime and still went 5 rounds with Lawler, and he won the epic battle with Rory MacDonald via fifth round TKO after being down 3-1 on the judges scorecards in that fight.  What I'm trying to say is his title reign really wasn't that impressive.
Cerrone will have the striking to match Lawler in this battle and I think he actually has more finishing ability on the feet.  He also has very solid wrestling even though I don't expect these guys to go the mat.
Finally, the x-factor for me is that these guys are friends.  Cerrone loves to KO guys he considers friends.  Just look at his fight with Matt Brown.  It was very competitive for the first two rounds and Cerrone looked somewhat out of sorts perhaps because Brown was in his head and said he didn't like Cerrone in the lead up to the fight.  Before the third round, Brown embraced Cerrone, which you could see relaxed Cerrone a ton and he proceeded to KO Matt Brown with a head kick around 30 seconds later.
I really like Cerrone to win this fight.  Him along with Maia are my two main bets this week.
Play: Cerrone 2.37
So those are my 4 bets for the card.  Check out our UFC betting page to learn more about the different bets you can make on this card.
Tagged With : Daniel Cormier • Jon Jones • UFC 214 • UFC betting • UFC picks