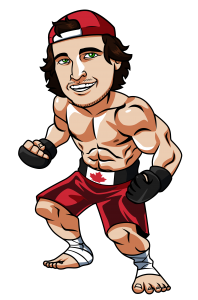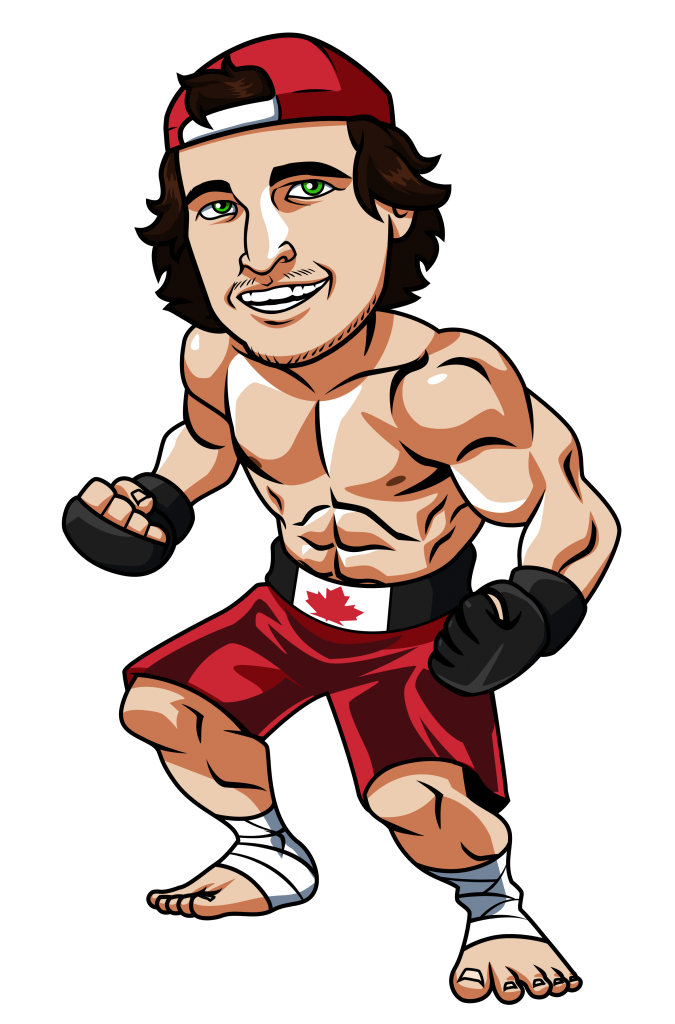 UFC 211 is only a couple days away and the hype is building for what could be the best UFC card of 2017.  The two title fights are both highly competitive with Miocic looking to avenge a close decision loss he had to Junior Dos Santos before he became champ, and Joanna Jedrzejczyk looking to retain her belt against arguably her toughest opponent yet in Jessica Andrade.  On top of these two title fights we also have massive fights between Demian Maia and Jorge Masvidal, Frankie Edgar and Yair Rodriguez, and Eddie Alvarez vs Dustin Poirier.
There are 13 fights in total on UFC 211 with the first four fights airing on UFC Fight Pass at 6:15pm EST, followed by four fights on TSN2 at 8pm and then the pay-per-view portion of the card begins at 10pm EST.
I'll be using the best odds being offered from any of our recommended bookies for each of my picks on this card.
Sportsbook
Features
Offers
Rating
Bet Now
1
Licensed and regulated in Canada
Easy deposits & withdrawals including Interac
Competitive betting lines
2

Licensed and located in Ontario
Entirely focused on Canadian betting market
Easy deposit/withdrawal options, including Interac
Stipe Miocic vs Junior Dos Santos
This is a very hard fight to call and I will start out by saying I'm not confident in picking a winner so I personally won't have a lot of action on this fight.
That said, I am leaning towards Miocic to get the job done and retain his belt.  These guys are going to trade leather like they did in the first fight and I don't expect it to go the distance a second time around.  Junior did not look good in his fight with Overeem a year and a half ago, which ultimately ended in a TKO loss in the second round.  He looked a lot better and more mobile in his most recent fight against Ben Rothwell, but Rothwell is not exactly light on his feet himself, which leads me to believe he will have a harder time moving in and out successfully against Miocic, who is an exceptional athlete.
If these guys trade leather and both land shots I have to give the edge to Miocic because I think his chin will be able to hold up.  He only has one knockout loss in his career and that was a TKO loss way back in 2012 to Stefan Struve.  Miocic has come a long way since then, including improve his defense.
It's hard to argue with Stipe's recent run of first round finishes over some of the best in the division.  Anything can happen in a heavyweight fight and I actually think Junior at his best will be Stipe's most difficult title defense of his reign, but I'm leaning towards Stipe to get the job done.
Play: Miocic 1.72
Joanna Jedrzejczyk vs Jessica Andrade
This is a fight I'm really looking forward to and one that I actually have pretty strong feelings about.  I am taking Jessica Andrade to pull off the upset and dethrone Joanna Champion.
Andrade has looked like an absolute killer since coming down to strawweight, rolling through Jessica Penne and Joanna Calderwood with quick finishes and then dominating Angela Hill for three rounds to earn her title shot.  The fight with Hill was actually the one that really made me believe Andrade could beat Joanna.  Hill fought very well in that fight, but Jessica just kept coming forward, putting the pressure on to easily win each round.  Her gas tank looked very good and I believe that she could have kept going at that strong pace for another two rounds, which may be necessary against Joanna.
Andrade says she knows she's going to get hit by Joanna, but she is going to keep coming forward anyways.  This is the game plan that I think could really pay dividends for Andrade.  Joanna does not really have finishing power, with 5 of her 7 UFC wins coming via decision and the two TKO wins were just by overwhelming her opponents until the ref said they had enough.  Andrade will be able to eat Joanna's best shots and keep moving forward.  It's then Jessica who will have the advantage in terms of power and also jiu-jitsu if this fight gets to the mat.
If Andrade has enough in the tank to go 5 rounds I think she wins either via decision from keeping the pressure on, or she finds a way to get a finish earlier on.
Play: Andrade 2.50 @ SportsInteraction.com
Demian Maia vs Jorge Masvidal
Many people though Maia deserved a title shot without having to take this fight with Masvidal, so it's somewhat surprising to see Maia as the underdog heading into this fight.  That said, Masvidal is without a doubt the worst style match up Maia has faced to this point in his UFC run.  Masvidal has much better takedown defense than any of the 6 fighters Maia has beaten on his streak and this fight will come down to whether or not Maia can get Masvidal to the mat.
I personally cannot bring myself to bet against Maia when he is an underdog.  His chain wrestling is so good that I think he should be able to get Masvidal to the mat at some point in this fight and his submission game has improved to the point where he takes risks and goes for finishes, which he will need to do in order to get this fight with Masvidal finished as quickly as possible.
Masvidal is one of the best boxers in the division and if Maia cannot get him to the mat or finish the fight before he gasses this could be a long night for Maia.
This is a tough one to call, but like I said, I can't bet against Maia as a slight dog when he has the ability to finish fights on the mat so easily.
Play: Maia 2.00
Frankie Edgar vs Yair Rodriguez
I'm very surprised that Frankie has become such a small favourite in this fight.  Edgar is an absolute beast who has beaten basically everyone in the featherweight division, except for Aldo and Holloway.  He is a massive step up for Yair, who is getting a huge boost from the hype train in these odds.  Yair just beat a way past his prime BJ Penn, who wasn't even throwing back when he was getting hit.  Let's not forget that before that he was taken the 5 round distance and just squeaked out a split decision over Alex Caceres, who is not considered a top end guy in the UFC whatsoever.
Rodriguez has looked good against weak competition, but Frankie is a massive step up and Yair is biting off more than he can chew with this fight.
Edgar should be able to get Yair to the mat and work his wrestling and ground and pound to do a lot of damage to Rodriguez.
Edgar is probably my favourite play on this card.
Play: Edgar 1.77 @ SportsInteraction.com
Eddie Alvarez vs Dustin Poirier
I liked Poirier a lot more when he opened as the underdog and stayed around 2.05 until just a few days ago.  He's now the favourite at 1.80, which is about where I would have him if I was handicapping the fight.
That said, I do still like Poirier a little bit at these odds.  He's by far the more explosive striker in this match-up and if he can keep this fight standing, which I expect him to be able to do, I think he will get the better of Alvarez.
Let's not forget that although Eddie Alvarez was the lightweight champ he was pretty much gifted that fight with RDA after two split decision wins over Gilbert Melendez and Anthony Pettis, both of which have done nothing impressive since those losses.  He did get the KO of RDA, but it came out afterwards that RDA had a very bad weight cut and simply didn't look like himself in that fight.
Alvarez looked horrible against Conor McGregor and I'm just not convinced he's truly a top end talent in the UFC.  I think Poirier will expose him as long as he can keep distance and avoid a grinders battle, which would be the best way for Eddie to win.
Play: Poirier 1.80
Check out our how to bet on UFC 211 page for more info on the quickest way to get your bets placed for this card.
Tagged With : Junior Dos Santos • Stipe Miocic • UFC 211 • UFC betting