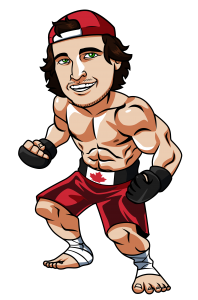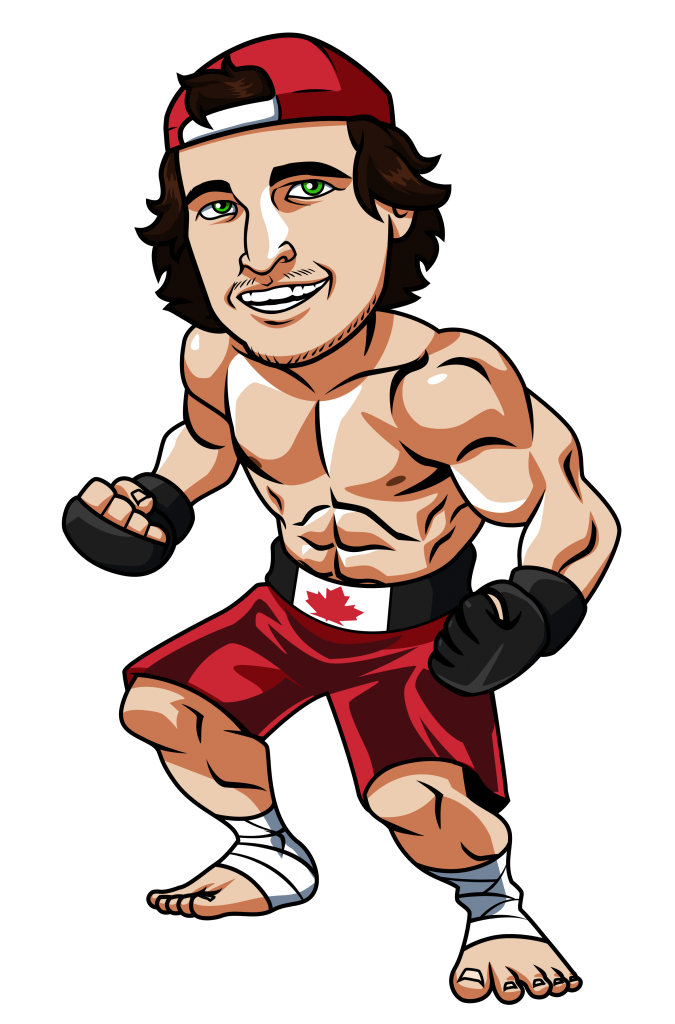 After a couple of weeks off the UFC is back in our lives with UFC 210 from Buffalo, New York this Saturday evening.  Daniel Cormier and Anthony Johnson headline the card as they will finally get to rematch their first title fight from two years ago, which Cormier won by third round submission.  The co-main event fight between Chris Weidman and Gegard Mousasi is the other big name fight on this card, but after that it's not the deepest of UFC pay-per-views with no other really big names on the card, but still some very interesting fights for the hardcore fans.
There are 13 fights in total on this card with the first four airing on Fight Pass, followed by 4 preliminary fights on TSN2 at 8pm before the pay-per-view portion begins at 10pm EST.
I'll be using the best odds being offered from any of our recommended bookies for each of my picks on this card.
Sportsbook
Features
Offers
Rating
Bet Now
1

Licensed and regulated in Canada
Easy deposits & withdrawals including Interac
Competitive betting lines
2

Licensed and located in Ontario
Entirely focused on Canadian betting market
Easy deposit/withdrawal options, including Interac
Daniel Cormier vs Anthony Johnson
This is a very interesting fight because it really seems like there are two distinct ways it could go.  Either Anthony Johnson lands one of his big knockout strikes early in the fight or he gasses out after a couple rounds and Cormier is able to grind out a victory, likely on the mat.  I agree that those are the two most likely outcomes and I'm personally leaning towards Johnson getting it done early in this fight.
If you remember, Johnson landed some solid blows on Cormier in the first round of their initial fight, sending Cormier backwards, but Johnson was unable to follow up with a flush strike that would have surely ended things.  As the rounds went along Johnson got visibly fatigued and Cormier used his wrestling and clinch work to take control of the fight.  So even in the first fight, Johnson was able to hurt Cormier and was only a follow up punch landing away from winning that fight.
People also forget that Johnson was coming in on short notice in the first fight as he only had a few weeks to train after Jon Jones was stripped of the belt.  This short notice definitely could have affected Johnson's cardio and we could see Johnson being dangerous for even longer in this coming fight.
Also, add in the fact that rematches between two very close competitors more than often go to the fighter that lost the first bout because they have the ability to adjust and I think Johnson is the smart bet for this fight.  He's now a significant favourite at most sportsbooks, so being able to get him at odds of 1.91 at SIA is a very good price.
Play: Johnson 1.91 @ SportsInteraction.com
Chris Weidman vs Gegard Mousasi
Weidman has now lost two straight after facing two legitimate top 5 fighters in the middleweight division in Luke Rockhold and Yoel Romero.  Before that Weidman had a very easy run as champion, winning twice over Anderson Silva (both victories somewhat flukey) and then defending against Brazilian legends who were past their prime in Lyoto Machida and Vitor Belfort.  Against Mousasi, Weidman is facing another fighter who is actually in his prime and one who I think is definitely a top 5 middleweight (unlike Machida or Belfort).
Mousasi has won 6 of his last 7 fights and has been a massive favourite in each of these bouts because experts have known for a long time that he is near the top of the division even though he kept being matched up with average opposition.  In this fight with Weidman, Mousasi gets the chance to prove what most have believed for the past 3 years: that Mousasi is a legitimate title contender at middleweight.
Mousasi will have a significant advantage on the feet against Weidman and I think his takedown defense is easily good enough to keep this fight standing against Weidman, who although he is considered to have a wrestling base, has not been able to really control fights with his wrestling.  The only time Weidman really won a fight with wrestling was against Belfort.  I do not think that Weidman will be able to get Mousasi to the mat in this fight and Mousasi should have no trouble picking Weidman apart on the feet en route to either a late finish or a decision.
Play: Mousasi 1.80
Kamaru Usman vs Sean Strickland
Usman is a guy who I think could be a top 5 fighter in the welterweight division within the next year.  He's 4-0 in the UFC and has looked dominant in each of these fights.  His wrestling and clinch work are some of the best in the UFC and if he can close the distance against Strickland I think he should easily win this fight.
Strickland is a good fighter, but I don't think he's athletic enough to hang with Usman in this fight.  His only road to victory would be a knockout and I just don't see that happening.  Strickland was able to get a TKO over Alex Garcia a couple fights back, but that was after Garcia had already taken him down 3 times in the fight, and Usman is an even better wrestler than Garcia with no chin issues having never been knocked out.
I see Usman riding out an easy decision win in this fight or possible getting a submission late in the fight.
Play: Usman 1.30
Jan Blachowicz vs Patrick Cummins
Cummins is another fighter who I think can use his wrestling credentials to grind out a win on Saturday.  After a great start to his UFC career, Cummins has had some chin issues of late being knocked out in 3 of his last 4 fights.  That said, these fights were against some top level fighters who have a ton of power including Saint Preux, Teixeira and Nogueira.
Blachowicz does not have the same finishing ability of these fighters with only 1 TKO finish in his 5 fight UFC career, and that came from a body kick.  Blachowicz has instead been grinded out losing 3 of his last 4 fights via decision.  He's also losing to top level fighters in Manuwa, Anderson and Gustafsson, but he's losing very clear unanimous decisions and was taken down with easy by both Corey Anderson and Alexander Gustafsson.
Patrick Cummins wrestling heavy gameplan should work very well against Blachowicz and I expect him to be able to grind out a unanimous decision victory as long as he can avoid a big punch early on in the rounds.
Play: Cummins 2.05
Tagged With : UFC 210 betting • UFC betting • UFC picks