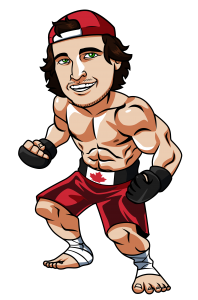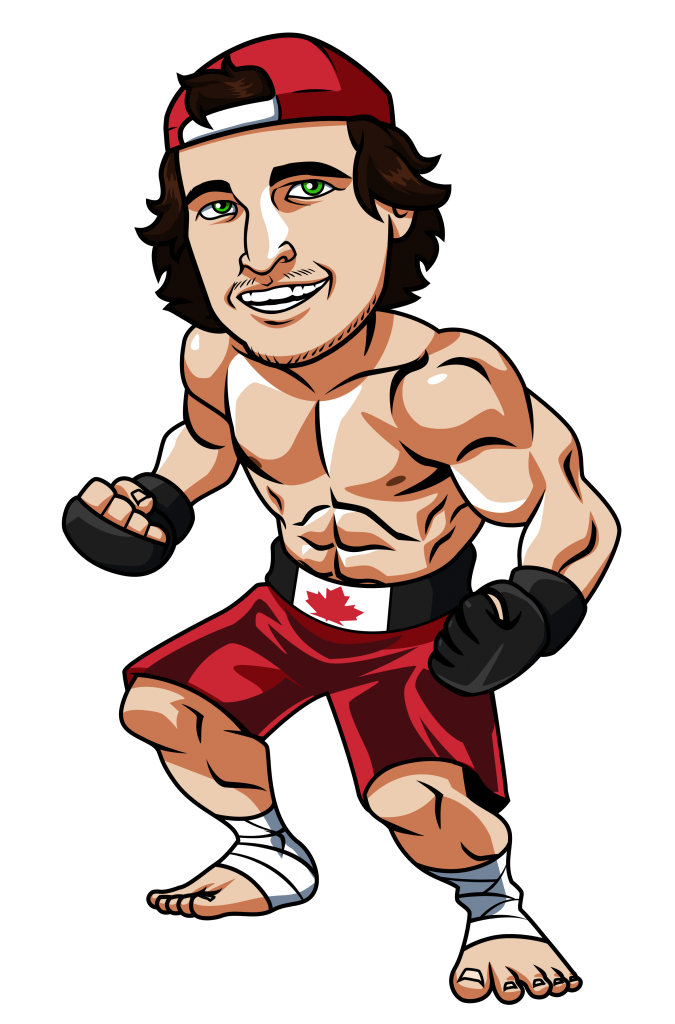 This UFC 199 card is jam packed with great fights and that includes 5 amazing main card fights.  I for one will definitely be getting the PPV this Saturday.
The main card features two interesting title fights with Rockhold defending his belt against Michael Bisping and Dominick Cruz renewing the rivalry with Dominick Cruz for the Bantamweight strap.  On top of these two main events we are also treated to Max Holloways (#4) vs Ricardo Lamas (#5) in a very important featherweight tilt, Dan Henderson vs Hector Lombard who is moving up to middleweight for this fight and Dustin Poirier (#11) taking on Bobby Green (#13) in a lightweight fight that will shoot one of these men up the rankings.
I'll be giving my picks and a fight breakdown for each of those five main card fights and I'll also toss in my picks for the under cards at the bottom of the article.  I'll be using the best odds I can find from out top rated sportsbooks for these picks.
To learn more about the various MMA bets you can make, check out our UFC betting page.
Luke Rockhold vs Michael Bisping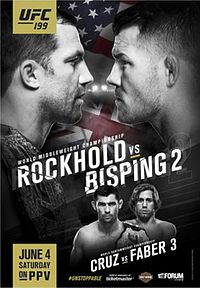 I'm happy for Bisping that he got his title shot and based on his win over Anderson Silva I think he was the obvious choice after Weidman pulled out and Jacare was unable to accept the fight.  That said, I don't see him having much of a chance at all in this fight with Rockhold.  Luke is in my opinion one of the best pound for pound fighters in the UFC and he just has so many weapons that he can use to finish this fight.  Rockhold keeps talking about how he's going to finish this fight in the first round and I believe him.  Bisping is going to try to come in and close the distance and I expect him to get rocked by Rockhold early.
Play: Rockhold 1.21 @ SportsInteraction.com
***These are some very solid odds for Rockhold, so I'd get your bets in quick here.  Other sites have him at odds of 1.12 and 1.13.
Urijah Faber vs Dominick Cruz
I think Faber has a punchers chance in this fight of knocking Cruz out, but I think it's a very small possibility that happens.  Cruz will likely out point Urijah for 5 rounds on his way to defending his belt.  In their last fight, which Cruz won by decision he landed about twice as many significant strikes as Urijah.  That said, Faber landed the bigger punches, but judges don't generally take that into enough account when picking a winner.  Cruz gets his touches and racks up points and I think he will have an even more clinical win this time over an aging Faber.
Play: Cruz 1.29 @ SportsInteraction.com
**Once again these are very good odds for Cruz at SportsInteraction.com.  The odds at Bet365 and Bodog are 1.18 for Cruz.
Dan Henderson vs Hector Lombard
Hendo is now 45 years old and his best days are behind him.  He's 2-6 in his last 8 fights, but to be fair he continues to get matched up against strong opponents.  That said he has no chin anymore and has been knocked out in the first round in 3 of his last 4 losses.  The other loss was a fight with Cormier who rag dolled him for 3 rounds before getting the finish.  Lombard gassed against Neil Magny, but he almost finished the welterweight in the first round of that fight as well.  He's just too explosive for Henderson to handle.  Hendo's only chance for the win is to KO Lombard before he gets KO'd himself, but this fight isn't going out of the first round and Lombard has too much speed and power for a chinny Henderson at this point in his career.
Play: Lombard 1.25 @ Bodog.eu
Max Holloway vs Ricardo Lamas
Holloway has been on an absolute tear since losing to Conor McGregor via decision back in August of 2013.  He's won 8 straight fights and his last 3 wins have come over the #6, #7 and #8 ranked guys in the division.  He now has to beat the #5 guy in Lamas (Holloway is ranked #4).  If the featherweight division wasn't so backed up from Aldo and McGregor you would think that Holloway would have surely earned a title shot with 8 straight victories and some of the names he's added to his list of W's.
Lamas should be his most difficult opponent to date, but I haven't seen anything from Holloway that makes me not believe he could be the champ fairly soon.  He will throw a ton of punches Lamas' way and if he can stuff the take downs from Lamas he should be well on his way to victory.
I don't really like how big a favourite Holloway is in this fight, but I'm leaning towards him getting the W.
Play: Holloway 1.32 @ Bodog.eu
Dustin Poirier vs Bobby Green
Poirier is yet another guy who has been on a tear since losing to McGregor.  He jumped up to lightweight after his Conor loss and has won 3 straight including a huge dominant win over the big time hyped Joe Duffy.
Next up is Bobby Green who has been out with injuries since a loss to Edson Barboza at the end of 2014.  Before that loss Green was riding an 8 fight winning streak through Strikeforce/UFC and we've all seen just how good Barboza is lately so I can't hold that loss against him too much.  The problem is I just think Poirier is a man on a mission.  He punches to knock guys out and if Green comes in with any ring rust or any hesitation he could quickly find himself on his rear end.
Play: Poirier 1.45 @ Bet365.com
I realize I'm on the favourite for each of these main card fights, but I have a few dog picks below.  And to clarify Rockhold 1.21 and Lombard 1.25 are my favourite bets on the card!
Other Picks
Brian Ortega 1.40 (Bet365)
James Vick 2.65 (SIA)
Cole Miller 1.53 (Bet365)
Sean Strickland 2.25 (Bet365)
Luiz Henrique da Silva 2.80 (SIA)
Elvis Mutapcic 1.71 (SIA)
The card gets underway at 6:15pm EST on Saturday with 4 fights on Fight Pass.  At 8pm we move to TSN 5 for 4 more fights and then the PPV begins at 10pm.
Tagged With : Dominick Cruz • Luke Rockhold • Michael Bisping • UFC 199 • UFC 199 betting • UFC 199 picks • Urijah Faber