The UFC is going back to Brazil this Saturday for another PPV event.  UFC 179 will feature Jose Aldo once again defending his belt in the featherweight division against Chad Mendes.  This division has gotten a huge boost of late with the emergence of Conor McGregor as one of the new poster boys of the UFC.  It's expected that McGregor will get a title fight against Aldo if he is able to again beat Mendes in Brazil, which adds a very intriguing story line to this fight.
The other big fight on the card is between a couple of high ranked Light Heavyweight fighters in Glover Teixeira and Phil Davis.  After that though the card is quite weak, so it will be interesting to see how many people shell out the $50 and buy this PPV.
Aldo vs Mendes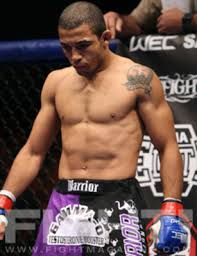 Jose Aldo is possibly the best pound for pound fighter in the UFC.  He's defended the Featherweight belt 9 times already, dating back to his time in the WEC, when the UFC had yet to adopt a Featherweight division.  He's beaten all of the top fighters at this weight class in the UFC including Ricardo Lamas, Chan Sung Jun, Frankie Edgar, Cub Swanson and of course Chad Mendes two and a half years ago.  Aldo is simply in a class of his own in this division.
Then there is Chad Mendes, who I don't think has really proven himself yet.  It seems like the UFC allowed him to skip fighting all of the top guys in the division in order to ensure that he gets this second title shot.  He hasn't fought any of the guys I mentioned that Aldo has beat at the top of the division.  In fact his last fight was against Nik Lentz, who is currently ranked 9th, and Mendes did not finish him in what was actually a fairly even fight.  Other than that Mendes hasn't fought a top 10 fighter since his last loss to Aldo.
I do believe that Mendes is one of the top guys in this division, but I'm not convinced he's better than Lamas, Swanson or Edgar.  Aldo should be able to once again get the better of Mendes and I'm surprised he's not a bigger favourite heading into this fight.
Play: Jose Aldo 1.48
Teixeira vs Davis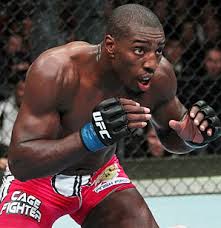 Glover Teixeira is similar to Mendes in that he didn't really have to beat any top guys to get his shot against Jon Jones.  He's coming off a very one sided decision loss to Jones at UFC 172, but before that he's only ever faced 1 ranked fighter in the UFC (Ryan Bader who he beat by KO).  I'm just still unsure of just how good Glover really is.
Phil Davis on the other hand has beaten Lyoto Machida, Little Nog and even the top contender Alexander Gustafsson in his career.  His only losses in the UFC have come to Anthony Johnson and Rashad Evans, both by decision, and both of these guys are ranked in the top 5 in the division.  Phil Davis has fought fighters as good, if not better than Glover, but he's still a very big dog heading into this fight.  I get that the home stadium advantage plays a factor, but I think this should be more of a pick'em fight.
Play: Phil Davis 3.55
Tagged With : Chad Mendes • Glover Teixeira • Jose Aldo • Phil Davis • UFC 179