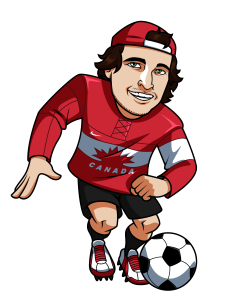 This Saturday is a big day for the city of Madrid.  The Spanish capital is already guaranteed to be home to the winner of the most prestigious trophy in club football, the only question that remains is which Madrid team will end up champion.  The Spanish rivals, Real Madrid and Atletico Madrid are set to make up the first intracity Champions League final in history!  That drama makes this match even more exciting than a normal Champions League Final, which is definitely saying something.  After this match all of the focus in the soccer world will shift towards the 2014 World Cup in Brazil, which begins in just a few weeks time!
Bet365 is my favourite sportsbook for betting on soccer matches and this match is no different.  Combine their good odds and wide variety of prop betting options with an amazing in-play betting promotion that basically guarantees you a profit and Bet365 is definitely the best sportsbook for Canadians betting on the Champions League Finals.  All the info about the promo is listed at the bottom of this page.
Champions League Finals Odds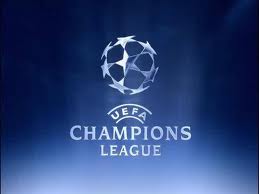 First let's take a look at some of the different odds available to bet on at Bet365, and I will give you my quick thoughts on the smart bet.

To Lift Trophy
Real Madrid 1.50
Atletico Madrid 2.63
Full Time Result
Real Madrid 1.95
Draw 3.40
Atletico Madrid 4.00
Double Chance
Real Madrid or Draw 1.25
Draw or Atletico Madrid 1.85
Real Madrid or Atletico Madrid 1.33
There are a ton of other prop bets available on the game at Bet365, check them out yourself as the odds will change as we get closer to kick-off.
I like Atletico Madrid to lift the trophy.  I think this could go either way, but I think the hype surrounding Cristiano Ronaldo and Real Madrid is resulting in shorter odds for Real Madrid.  Atletico Madrid has gone undefeated through the Champions League tournament and they just clinched the La Liga title.  It would be a crazy accomplishment for them to also win the Champions League crown and I think they have just as good a shot as Real Madrid.
Champions League In-Play Bet Offer
Bet365 will often do these in-play money back specials for high profile soccer matches.  Basically, they are offering a risk free in-play bet on the match.  To qualify for your risk free bet you simply need to place a bet on the match before kick-off.  If you do this your first in-play bet on the match will be refunded if it loses up to a max of $50 or the same value of your pre-match bet.
This is how I'm going to play this promotion to ensure that I receive a profit:
Pre-Match Bet – $50 on Real Madrid to lift trophy.
In-Play Bet – $50 on Atletico Madrid to lift trophy.
If Real Madrid wins I win $25 on my pre-match bet and my in-play bet is refunded.  I finish with a profit of $25.
If Atletico Madrid wins I lose my $50 pre-match bet on Real Madrid, but I win $81.50 from my in-play bet on Atletico Madrid.  I finish with a profit of $31.50.
The key is to set your alarm for the start of the game and then get your bet placed right away.  I have had this strategy before and missed the game because I got caught up doing something else.  This is why I suggest you set your alarm and know how to place in-play bets using your mobile device.  It takes a second and you can guarantee yourself a profit.
The other way of doing it of course is just adding more money to your original bet or making a different bet.  This won't guarantee you a profit, but you could still win a lot more and have the ability to get a refund on your bet if your in-play wager is a loser.
Either way this is a great promo and one that you should definitely take advantage of.  Click here to visit Bet365.com to place your pre-match bet now.

Tagged With : Atletico Madrid • Champions League • Real Madrid • UEFA