I'm now 5-6 in Raptors picks as Dallas (+4) defeated Toronto 106-102 on Friday night. Tonight the Raptors play on the road at the 3-13 Los Angeles Lakers.
(13-3) Toronto Raptors @ (3-13) Los Angeles Lakers

Probable starting line-ups:
Toronto – PG – Kyle Lowry  SG – Terrence Ross  C – Jonas Valanciunas  SF – James Johnson  PF – Amir Johnson
Los Angeles – Point Guard – Jeremy Lin  Shooting Guard – Kobe Bryant  C- Jordan Hill  Small Forward – Wesley Johnson  Power Forward – Carlos Boozer
Stats Leaders:
Toronto – PPG – DeMar DeRozan 19.4  RPG – Jonas Valanciunas 8.3  APG – Kyle Lowry 6.4
Los Angeles – Points Per Game – Kobe Bryant 26.4  Rebounds Per Game – Jordan Hill 9.4  Assists Per Game – Jeremy Lin 5.3
Team Scoring: (with league ranking in parentheses)
Toronto – PF – 107.6 (2nd)  PA – 97.0 (9th)
Los Angeles – Points For (Per Game) – 102.5 (11th)  Points Against (Per Game) – 111.4 (30th)
Overview:
The Toronto Raptors had their 6 game winning streak snapped with a 106-102 home defeat versus the Mavs on Friday. Point guard Kyle Lowry led the team with 25 points on 9 of 22 shooting in 32 minutes of action. He also grabbed 7 rebounds and dished out 4 assists. Power forward Amir Johnson netted 20 points on 9 of 15 shooting in 30 minutes. He also pulled down 9 rebounds. Reserve shooting guard Louis Williams came off the bench to chip in with 16 points on 5 of 11 shooting in 30 minutes. Starting shooting guard DeMar DeRozan left the game in the 3rd quarter with a strained left groin. The team shot 41.8% from the field, 42.4% from the 3 point line (14-33), and 75% from the free throw line (12-16). The Raptors out-rebounded the Mavericks 55-37. Toronto is 4-1 on the road this season. Tonight is the beginning of a 3 game Western Conference road trip.
The Los Angeles Lakers come in to this evening's contest on a 4 game losing streak. On Friday night they were down 120-119 at home versus the Timberwolves. Shooting guard Kobe Bryant led the team in scoring with 26 points on 10 of 18 shooting in 35 minutes on the floor. Bryant also had 5 rebounds, 5 assists, and 5 steals. Small forward Wesley Johnson scored 19 points on 7 of 10 shooting in 38 minutes. Point guard Jeremy Lin chipped in with a double-double as he scored 18 points and had 11 assists. He was 8 of 15 from the field in 30 minutes. The team shot 53.9% from the field, 38.1% from the 3 point line (8-21), and 68.2% from the free throw line (15-22). The Lakers out-rebounded the Wolves 35-32. The Lakers allowed the T'Wolves to score 66 points in the 2nd half. Los Angeles is 1-8 at home this season. After tonight the team goes on a 3 game Eastern Conference road trip. 
Toronto and Los Angeles split their 2 meetings last season. After tonight the teams are scheduled to play 1 more time this season, Friday March 27th at Toronto.
Prediction:
The Raptors' loss of DeRozan (torn tendon in groin, out indefinitely) will be huge for them. I'm not sure the Lakers will get the W tonight but they will keep it close as Toronto may take a bit to get their mental game back with the DeRozan loss. Take the Lakers +7 (1.90) (Bet365)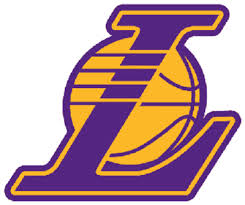 Tagged With : Toronto Raptors betting