I was correct in my 1st Raptors pick as Toronto (-11.5) beat OKC 100-88. Tonight they take their act on the road to play the Celtics in Boston.
Toronto Raptors (3-1) @ (1-2) Boston Celtics

Probable starting line-ups:
Toronto – PG – Kyle Lowry  SG – DeMar DeRozan  C – Jonas Valanciunas  SF – Terrence Ross  PF – Patrick Patterson
Boston – Point Guard – Rajon Rondo  Shooting Guard – Avery Bradley  C- Kelly Olynyk  Small Forward – Jeff Green  Power Forward – Jared Sullinger
Stats Leaders:
Toronto – PPG – DeMar DeRozan 21.8  RPG – Amir Johnson 7.5  APG – Kyle Lowry 5.8
Boston – Points Per Game – Jeff Green 23.0  Rebounds Per Game – Rajon Rondo 8.7  Assists Per Game – Rajon Rondo 11.7
Team Scoring: (with league ranking in parentheses)
Toronto – PF – 104.8 (T6th)  PA – 98.0 (16th)
Boston – Points For (Per Game) – 108.0 (2nd)  Points Against (Per Game) – 109 (29th)
Overview:
The Toronto Raptors won for the 3rd time in 4 games last night with a 100-88 victory at home versus the Thunder. The team was led by guard DeMar DeRozan's 16 points. He was 4 for 12 from the field in 31 minutes of action. Forward Patrick Patterson chipped in 14 points and 8 rebounds. He was 5 of 9 from the field in 36 minutes. Backup forward Tyler Hansbrough netted 12 points with 7 rebounds. He was 2 of 6 from the field and 8 of 10 from the free throw line. 3rd center Lucas Noquiera scored 12 points on 4 of 9 shooting in 19 minutes. The Raptors had a rough time shooting as they shot 39.5% from the field and 25.8% from the 3 point line (8-31). They shot 84.8% from the free throw line (28-33). The team was out-rebounded 41-39. The team defense forced the Thunder to turn the ball over 19 times. Toronto is 1-1 on the road this season. Tonight is the 2nd game of a back to back. Last season they had a 10-8 record in the 2nd game of a back to back.
The Boston Celtics arrive for tonight's contest losers of 2 in a row. On Monday night they were defeated at Dallas 118-113. They started out the game miserably as they were out-scored 40-19 in the opening quarter. It was an uphill battle from there but they did out-score the Mavericks 72-51 in the 2nd half. Forward Jeff Green led the team with 35 points on 14 of 28 shooting in 39 minutes. He also grabbed 7 rebounds and had 2 blocks. Guard Avery Bradley netted 32 points on 13 of 22 shooting in 37 minutes. He also had 8 rebounds. Forward Jared Sullinger chipped in with 14 points. Point guard Rajon Rondo dished out 15 assists to go along with 9 rebounds and 7 points. The team shot 44.1% from the field, 35.5% from the field (11-31), and 75% from the free throw line (12-16). The C's out-rebounded the Mavs 49-36. Boston is 1-0 at home this season. Including tonight they play 5 of their next 6 games at home.
Last season Toronto was victorious in 3 of 4 meetings with Boston.
Prediction:
Despite the Raptors winning by 12 last night it was an ugly victory as the team shot poorly. They're going to have to play good defense tonight against a (so far this season) high-scoring team. The Celtics' defense is porous however so I can see DeRozan getting his points tonight.  Take the Raptors +2 (1.90) (Bet365)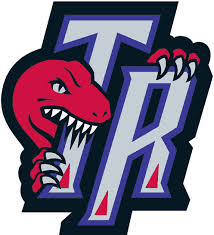 Tagged With : Toronto Raptors betting