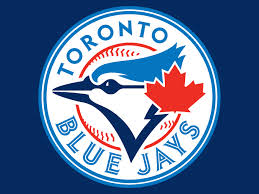 The Toronto Blue Jays begin a brief 2 game series at the Milwaukee Brewers this evening. Let's take a look at the match-up and I'll give you my pick.
Toronto Blue Jays (64-61) @ Milwaukee Brewers (70-55)
The Toronto Blue Jays come in to this series in Milwaukee losers in 5 of their last 6 games. The Blue Jays were defeated 2 of 3 games in Chicago over the weekend. They allowed an average of 7 runs per game in the series with the White Sox. With their recent slump the team has dropped to 3rd place in the AL East as the Yankees have jumped them for 2nd place. Despite their slump the team still leads the AL East in team average (.262) and runs scored (558). They are 2nd in the division in home runs hit (141). Their starting pitcher tonight is left-handed J.A. Happ. Happ has an 8-7 record with a 4.20 era. He has hasn't recorded a win in his last 4 starts. In those 4 starts he had 2 losses and 2 no-decisions. He's thrown over 100 pitches in of each of his last 5 starts.
The Milwaukee Brewers are streaking as they've won their last 4 games. They completed a 3 game sweep at the Dodgers over the weekend. The Brewers outscored the Dodgers 16-7 in that series. The team currently sits in 1st place in the NL Central, 2.5 games ahead of the Cardinals. Catcher Jonathan Lucroy is leading the team with an average of .303. 1st baseman Mark Reynolds leads the team with 21 home runs. Right-fielder Ryan Braun leads the team with 69 rbi's. Their starting pitcher tonight is right-handed Mike Fiers. Fiers has a 2-1 record with a 1.29 era and 24 strikeouts. He's made 4 starts this season. In his last start (a dominating one), on August 14th, he pitched 6 innings while giving up zero earned runs on 3 hits with 14 strikeouts.
Toronto is 31-35 on the road this season. Milwaukee is 34-28 at home this season.
The Blue Jays are 2-0 versus the Brewers this season.
Prediction: The Jays didn't look that good against the White Sox over the weekend and they are now having to play a hot team in the Brewers. If Brewers starter Fiers pitches like he did in his last start the Blue Jays will be shut down.
Take the Brewers 1.64 (Bet365)
Tagged With : Toronto Blue Jays betting