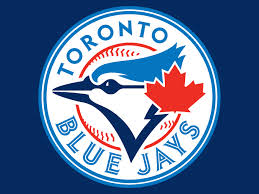 I'm off to an 0-1 start on predicting the Blue Jays games. Today's game will be the final game of the 3 game series between Toronto and Chicago.
Toronto Blue Jays (64-60) @ Chicago White Sox (58-65)
The Toronto Blue Jays evened up their 3 game series with the White Sox at one game apiece as they were victorious 6-3 yesterday. The Blue Jays led 3-0 through 5 innings then allowed the Sox to tie it up with 3 runs in the bottom of the 6th. The Jays then punched in 3 runs in the top half of the 7th inning. Reliever Brett Cecil picked up the win as he went 0.2 innings while allowing no earned runs with 2 strikeouts and giving up 1 hit. Closer Casey Janssen notched his 19th save of the season as he pitched a hit-less and score-less bottom of the 9th to go along with his 1 strikeout. Starter Mark Buehrle went 5.1 innings as he allowed 3 earned runs on 7 hits with 3 strikeouts. It was his first game in Chicago as a visitor. Melky Cabrera's 2-run rbi in the top of the 7th was the deciding factor in the game. Cabrera's 2 for 5 performance upped his team-leading average to .314 on the season. White Sox reliever Matt Lindstrom suffered the loss as he pitched 1 inning giving up 3 earned runs on 4 hits. Starter John Danks went 6 innings in a no-decision as he allowed 3 earned runs on 7 hits. Rookie phenom Jose Abreu was 2 for 4 with 1 run.
The Blue Jays' starting pitcher today is right-handed Drew Hutchinson. Hutchinson has an 8-10 record with a 4.60 to go along with 124 strikeouts on the season. In his previous outing on August 11th at Seattle he suffered a loss as he pitched 5.2 innings giving up 6 earned runs on 7 hits. He is 2-4 in his last 7 starts and in that 7 game span he allowed a total of 28 earned runs on 42 hits.
The White Sox starting pitcher today is right-handed Scott Carroll. Carroll is 4-7 with a 4.81 era. In his last outing on August 8th at Seattle he got the loss as he pitched 5 innings while allowing 7 earned runs on 7 hits. He's failed to get a win in his last 4 starts (2 losses and 2 no-decisions). In those 4 starts he allowed a total 17 earned runs on 29 hits.
Toronto is 31-34 on the road this season. Chicago is 30-29 at home this season.
The Blue Jays are 2-4 versus the White Sox this season.
Prediction: Both starting pitchers have been in a rough stretch lately so offense may be the name of the game today. With that being said I like the Blue Jays run-producing offense against a White Sox pitching staff that's allowed the 4th most runs this season in the majors. I look for the Jays to grab the rubber match of this weekend series.
Take the Blue Jays 1.75 (Bet365)
Tagged With : Toronto Blue Jays betting