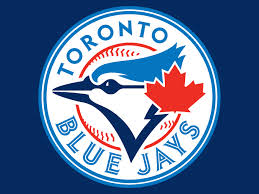 The Toronto Blue Jays begin a 3 game series at the Chicago White Sox this evening. Let's take a look at the match-up and I'll give you my pick.
Toronto Blue Jays (63-59) @ Chicago White Sox (57-64)
The Toronto Blue Jays arrive for the series in Chicago fresh off being swept in a 3 game series at Seattle. The Blue Jays were outscored by the Mariners 19-4. 3 of their runs came in 1 game. The team now sits in 2nd place 7.5 games behind the Orioles in the AL East. They are 3.5 games behind the Tigers (and Royals) for the 2nd wildcard spot in the AL. Outfielder Melky Cabrera leads the team in batting average with a .314 average. 1st baseman Edwin Encarnacion leads the team with 27 homers. Outfielder Jose Bautista leads the team with 72 rbi's. The starting pitcher for the Blue Jays this evening will be right-handed Marcus Stroman. Stroman has a 7-3 win-loss record with a 3.34 era to go along with 72 strikeouts and 21 walks. He's made 13 starts this season for Toronto. He's failed to record a win in his last 2 starts and instead recorded 1 loss and 1 no-decisions. In his 3 prior starts (before his last 2) he had a 3-0 record.
The Chicago White Sox come in this series stumbling along as they've lost 8 of their last 11 games. The Sox have failed to score 4 runs or more in their last 8 games. The team has allowed 4 or more runs in 5 of their last 8 ballgames. They are in 4th place in the AL Central, 9 games out of first place. Rookie 1st baseman Jose Abreu leads the team with 31 home runs and 86 rbi's. The starting pitcher for the White Sox this evening will be right-handed Hector Noesi. Noesi has a 6-8 win-loss record with a 4.67 era to go along with 88 strikeouts and 45 walks. He's made 19 start this season for Chicago. He's recorded 3 wins in his last 5 starts (1 loss and 1 no-decision also in that span). He's lasted 7 innings or more in 3 of his last 4 starts. In his last 2 starts he's only allowed 1 earned run.
Toronto is 30-33 on the road this season. Chicago is 29-28 at home this season.
The Blue Jays are 1-3 versus the White Sox this season. Despite the 1-3 record they've outscored the Sox 14-13.
Prediction: The Jays need to pick themselves off the ground after being thrashed in the Seattle series and the White Sox may be just the perfect opponent for that to happen against.
Take the Blue Jays 1.65 (Bet365)
Tagged With : Toronto Blue Jays betting