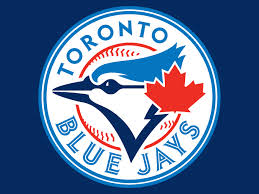 The Toronto Blue Jays and Boston Red Sox begin a 3 game series this evening.
Toronto Blue Jays (72-67) @ Boston Red Sox (61-79)
The Toronto Blue Jays arrive in Boston tonight after their first ever 3 game series sweep in Tampa Bay. Yesterday evening it took extra innings for them to achieve a 1-0 victory. The win was their 5th in a row. Center-fielder Colby Rasmus hit the go-ahead home run in the top of the 10th inning. Reliever Brett Cecil recorded the win while closer Casey Janssen got his 21st save of the season. The Jays now sit only a half game behind the Yankees for 2nd place in the AL East and 4.5 games behind the Tigers for the 2nd wildcard spot in the AL. Their starting pitcher tonight is right-handed Drew Hutchison. Hutchison has a record of 9-11 with a 4.47 era and 143 strikeouts in 157 innings pitched. In his last outing he notched a win as he pitched 7 innings while not allowing an earned run on 1 hit with 9 strikeouts. The Boston Red Sox come in to this series losers of 2 in a row and 4 of their last 6 games. Yesterday they were defeated at the Yankees 5-4 as they blew a 1 run lead going in to the bottom of the 9th inning. Reliever Koji Uehara blew the save as he only recorded 1 out allowing 2 earned runs (both home runs) on 2 hits. Their starting pitcher tonight is right-handed Allen Webster. Webster has a 3-3 record with a 6.69 era in 35 innings pitched. He has 0-2 in his last 2 starts. In both losses he didn't make it to the 5th inning and he gave up 6 earned runs in each game.
Toronto is 35-36 on the road this season. Boston is 29-40 at home this season.
The Blue Jays are 11-5 versus the Red Sox this season.
Prediction: The Blue Jays have some momentum heading in to this series and they need to keep winning (especially against the below .500 teams) if they want to keep their faint wildcard chances alive.
Take the Blue Jays 1.86 (Bet365)
Tagged With : Toronto Blue Jays betting