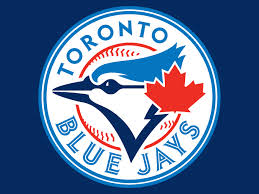 The Toronto Blue Jays and Baltimore Orioles play game 2 of their 3 game series this evening.
Toronto Blue Jays (77-72) @ Baltimore Orioles (90-60)
The Toronto Blue Jays were defeated at Baltimore 5-2 last night. It was their 2nd loss in a row. Starter Marcus Stroman collected the loss as he pitched 6 innings giving up 5 earned runs on 9 hits. Lead-off hitter Jose Reyes went 3 for 5 with 2 runs. The loss pushed the Jays 12.5 games behind the Orioles in the AL East. Their starting pitcher tonight is right-handed Drew Hutchison. Hutchison has a 10-11 record with a 4.36 era and 159 strikeouts in 169.1 innings pitched. In his last outing, a start on September at home versus the Cubs, he recorded the loss as he pitched 6.1 innings giving up 1 earned run on 4 hits. In his last 3 starts he's recorded 2 wins and 1 no decision. The Baltimore Orioles'  victory yesterday evening was their 2nd in a row. The O's are 8-1 in their last 9 games. Starter Wei-Yin Chen recorded his 16th win of the season last night. Chen pitched 5.2 innings as gave up 2 earned runs on 9 hits with 6 strikeouts. Closer Zach Britton nailed down his 35th save of the season as he pitched 1 inning giving up 0 earned runs on 1 hit. The team is has held 1st place in the AL East since July 5th. Their starting pitcher tonight is right-handed Ubaldo Jimenez. Jimenez has a 4-9 record with a 4.96 era and 104 strikeouts in 114.1 innings pitched. This is his first start since August 16th at Cleveland. In that start he suffered the loss as pitched 4.1 innings giving up 6 earned runs on 5 hits.
Toronto is 36-39 on the road this season. Baltimore is 47-29 at home this season.
The Orioles are 8-6 versus the Blue Jays this season.
Prediction: The Orioles can clinch the AL East division title with a victory tonight, it would be their first division title since 1997. That's all the incentive they need to get the win tonight.
Take the Orioles 1.93 (Bet365)
Tagged With : Toronto Blue Jays betting