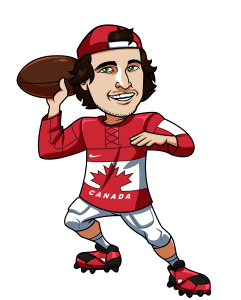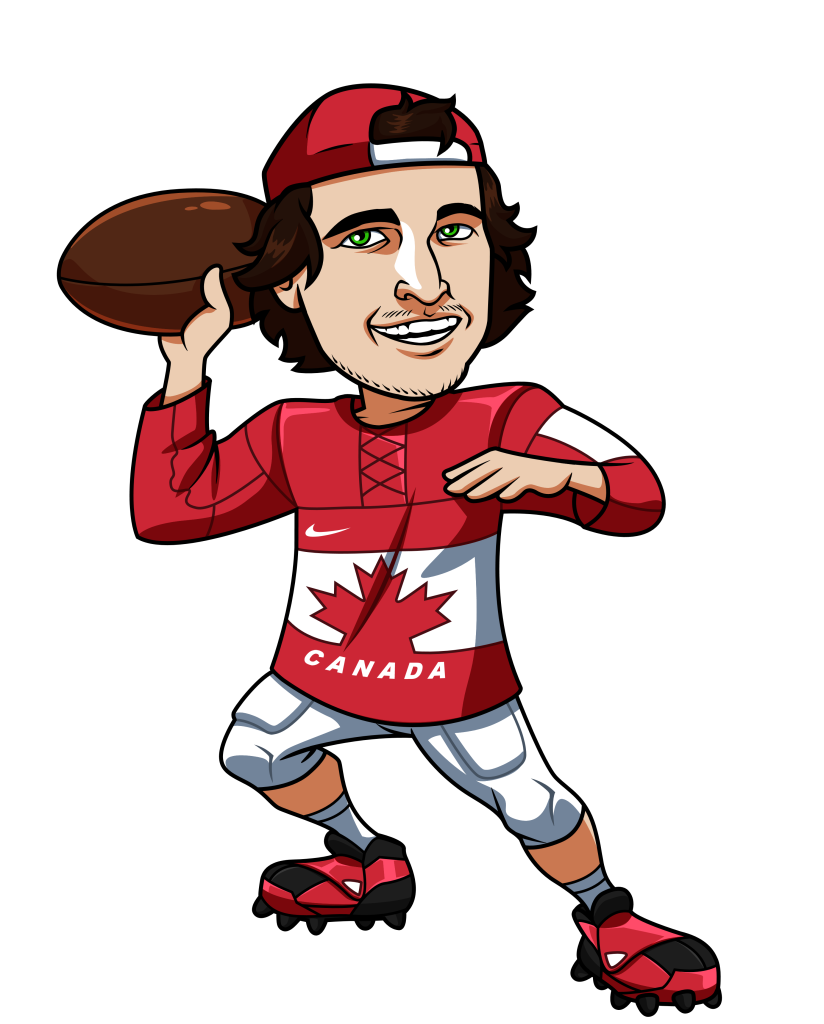 A lot of people are talking about how this Super Bowl is going to be a shootout.  The over/under is set at around 59 (depending on the sportsbook) and some people are even throwing out the idea that it could break the record for total points in a Super Bowl of 75.  That record was set back in 1995 when the 49ers defeated the Chargers 49-26 at Super Bowl 29.
In this article I'll give the odds for the total from SportsInteraction.com, our top rated sportsbook for Canadians and then give my betting pick and reasoning.
Sportsbook
Features
Offers
Rating
Bet Now
Super Bowl 51 Over/Under Odds and Pick
Over 58.5 (1.91)
Under 58.5 (1.91)
First let's take a look at the each teams scores in their two playoff games.
Patriots vs Steelers – 36-17 = 53 points total
Patriots vs Texans – 34-16 = 50 points total
Falcons vs Packers – 44-21 = 65 points total
Falcons vs Seahawks – 36-20 = 56 points total
As you can see all four of the games these two teams have participated in throughout these playoffs have had 50+ points scored in them.  Based on these games alone I think the 58.5 over/under total is pretty accurate.
Now, let's dig a little bit deeper.
The Pats scored 441 points and allowed 250 in the regular season.  That means their average game had 43.19 points scored in it.
The Falcons scored 540 points and allowed 406 in the regular season.  That brings their average total to 59.13.
Looking at these average totals from the regular season you might think the under is the best bet.  Based on this I would say that is accurate, but we also have to bring into consideration the field.
The Falcons played at home inside a dome, which generally increases points, while the Pats played home games at Gillette Stadium, which can be affected by weather, especially up in Foxborough.
The Super Bowl will be played in Houston and the weather is expected to be clear with very low winds, which is great weather for a high scoring game.
All of this information basically keeps me thinking it's a wash.
My Pick…
I think the real decider for the over/under will be whether or not the Pats defense can slow down this Falcons offense early.  If they can and the Pats get ahead I could see New England really slowing down the game with a ton of runs, which will result in the game likely not even getting close to the total.
If the Falcons score early this game will turn into a shootout because I don't think the Pats will have trouble keeping pace with Atlanta on the scoreboard.
A key match up that could determine this is Malcolm Butler vs Julio Jones.  Butler was able to slow down Brown last week, but I think Julio is a significantly different challenge.  First of all, the Steelers offense has been very poor on the road this season.  Secondly, Julio is a huge athletic specimen, while Brown is a small speedy receiver who utilizes great route running.  They are completely different problems for a shadow cornerback.  In fact, Julio has often had huge games against shadow corners and I could see him having another one of these big games against Butler and the Pats.
If Julio is able to help move the chains and score TD's, I don't see this turning into a Blount game and it should instead turn into a battle between Brady and Ryan.
If the game goes to this script and Julio has a big game I think there is a great chance for the game to hit the over.
Play: Over 58.5 @ SportsInteraction.com
Check out my other Super Bowl articles in our football posts section.
Tagged With : Super Bowl betting • Super Bowl Over/Under • Super Bowl Total