San Diego has been rolling as of late having gone 8-2 in their last 10 games which includes a current 3 game winning streak. If last night was any indication as to the type of team these Padres are going to be, we're in for a treat of a season. Overcoming a 5-2 deficit in the final 3 frames last night, the Padres pulled out a gritty 7-6 win over the struggling Rockies.
Prediction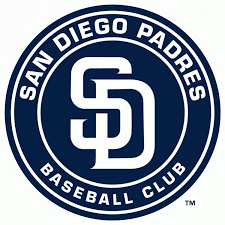 The Padres will send their Opening Day starter James Shields to the mound tonight in a bid to improve his record to 3-0 on the year. Sporting a 2.84 ERA through 3 starts and having lasted at least 6 innings in each of those starts, Shields is making an early case to be among the top NL Cy Young candidates. San Diego has been a force offensively in the first two games of this three game set versus the Rockies having driven in 21 runs over that span. Seeing the Rockies somewhat depleted lineup post only 9 runs of their own does not bode well for their attempt at avoiding the series sweep tonight.
Colorado will counter with their number two starter in Kyle Kendrick. Kendrick, who was brilliant in his first start of the year tossing seven innings of shutout ball has since suffered a large drop off in his productivity on the mound. Coors Field, which heavily favors the offensive side of baseball, does not present an ideal situation to Kendrick as he has gone 0-2 in his last two starts surrendering 14 runs in only 9 ⅔ innings pitched.
The Rockies' glaring inability to drive in runs when needed in a ballpark that lends itself to scorelines similar to that of a female high school basketball game will surely prove to be their demise. Outmatched on the mound and outmatched at the plate, there's one obvious pick for the winner of this game and that folks, is the San Diego Padres.
Play: San Diego Padres 1.87 @ SportsInteraction.com
Tagged With : baseball • Colorado • Colorado Rockies • Padres • Rockies • San Diego • San Diego Padres