The Russians and Koreans play an important match in Group H.  The group is weak with Belgium expected to be the top team in the group, but Russia and Korea are expected to be better than Algeria, which makes this match that much more important for both teams.  Whichever team wins this match will become a favourite to qualify for the round of 16.
Russia vs Korea Odds
My Pick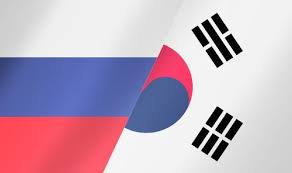 I'm expecting South Korea to lose every game in this World Cup.  Their tune up matches just leave a lot to be desired with some big losses to teams that aren't elite.  In their final tune up game for the World Cup Korea lost 4-0 to Ghana in the United States.  They've also lost 4-0 to Mexico, 2-0 to the United States and even 1-0 to Tunisia in 2014.  Their only two wins have been 1-0 and 2-0 wins over Costa Rica and Greece.  I'm likely even going to take Algeria to beat Korea in their second game of the tournament.
Korea and Russia played near the end of 2013 with Russia winning the game 2-1 in Dubai.  Since then Russia has improved with home victories over Slovakia and Morroco and a draw in Norway in their 3 most recent World Cup prep matches.  Russia finished atop a group that included Portugal in their World Cup qualifying with 7 wins, 1 draw and 2 losses.  This shows me that they will generally beat weaker competition and that is how I see Korea in this match.
The Japanese were outclassed by Ivory Coast, while the European teams have performed fairly well so far, which also leads me to think Russia will get an easy win here.
I'm taking Russia to win 1.95 at Bet365.com.
I'm also placing a bet for Russia -1.5, which means for them to win by 2 or more goals.  The odds for this bet are 3.35 from Bet365.

Tagged With : Korea Republic • Russia • World Cup 2014 • World Cup betting