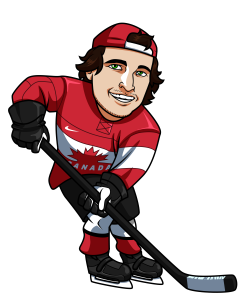 I took four favourites with my picks this past Saturday, and only two of them were able to pull out the wins.  This brings my record in these playoffs to 7-5 for -0.10 units.  I'm looking to get back into the black tonight on this three game slate, and I really like a couple of the plays.
Washington Capitals @ Philadelphia Flyers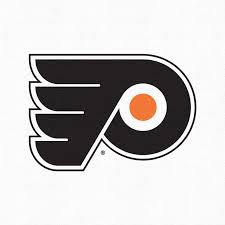 If you've read my other posts that involve this series you'll know that my big knock on the Flyers has been that they are a 1 line team.  It's very hard for a one line team to score in the playoffs, especially on the road when their opponents are able to match lines.  With this series shifting back to Philadelphia the Flyers are in a must-win situation and being at home I think this Giroux line could wake up and make this a series tonight.
I'm also expecting a big game from Steve Mason after that weak long distance goal the other night, and I expect his teammates to step up for him and play some stellar defense.  This is my pick for the only game the Flyers will win this series.
Play: Flyers 2.25 @ Bet365.com
Dallas Stars @ Minnesota Wild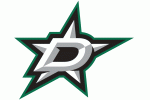 This series is different than the one above in that the Wild really don't have any lines that can score goals.  Parise is out and that means Mikko Koivu is this teams best forward and that is a big problem.  The Stars defend with speed and I just don't see the Wild being able to find any good matchups in this game, even with the last change.
Yes, Tyler Seguin isn't playing tonight, but that shouldn't be a problem for the Stars who can find scoring from any of their top 3 lines.  I'm expecting a sweep in this series and a win by the Stars here will bring that one step closer to reality.
Play: Stars 1.76 @ Bet365.com
LA Kings @ San Jose Sharks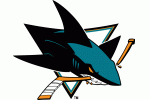 I expected the Kings to be able to match lines against the Sharks and slow down the Pavelski line while in LA.  That didn't happen and now that the Sharks have home ice, I'm expecting that line to continue to wreak havoc on the Kings.  Kopitar and Doughty are being exposed by the sheer will and determination of Joe Pavelski in this series and I don't expect him to let off the gas.
Brent Burns is winning the battle between elite defensemen in this series and those people who are finally staying up to watch Drew Doughty in the West may be realizing that he might not be as dominant or game changing as the LA media likes to make out.  Doughty has 0 points, 3 shots and is a -3 through the first two games of this series.
I'm on Pavelski to continue his goal scoring streak and the Sharks to once again hold a 3-0 lead on the Kings, just like two years ago.
Play: Sharks 2.00 @ SportsInteraction.com
I missed getting my picks up for yesterday's games, but I'm free this entire week so be sure to check back daily for my take on each upcoming game.
Tagged With : NHL Betting • NHL Playoffs • Round 1