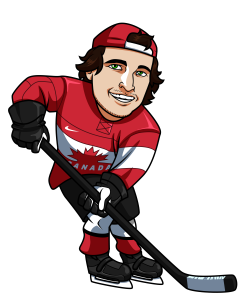 I went 2-2 with my picks yesterday.  Luongo stood on his head, so my over didn't hit in the Isles vs Panthers game, while the Ducks gave up a lead after I went to bed, which resulted in a split night.  The Blackhawks and Lightning came through for me though.
That brings my NHL record in the playoffs to 5-3 for +0.91 units.
New York Rangers @ Pittsburgh Penguins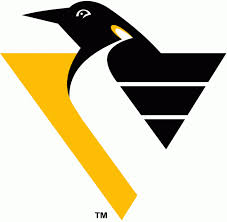 The Rangers weren't able to contain the Penguins in game 1, with Crosby's line going off for a huge night including a hat trick for Hornqvist.  All signs point to Malkin coming back and it looks like he will line up on the third line with Conor Sheary and Bryan Rust.  I like this move by the Pens because that second line of Bonino-Hagelin-Kessel has been playing great and plugging Malkin in on the third line automatically makes that line a legitmate threat to score.  The Rangers just don't have the shut down players to contain the Crosby line and their defensemen depth is just not good enough to match up with what the Pens have coming at them.
I think the Rangers will find a way to score a couple goals again, but the Pens should once again go off for a big offensive night.
Play: Penguins 1.57
Philadelphia Flyers @ Washington Capitals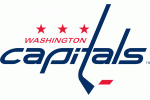 Game 1 in this series went exactly how I'd feared for the Flyers.  When you only have one line that can generate offense it's very easy to get shut down in the playoffs, especially by one of the top defensive teams in the league.  The Caps have the last change so they can get their top d-men out against Giroux and company and I just don't see any other lines being able to put the puck in the net.  I wouldn't be surprised if the Flyers score under 5 goals in this entire series.
Look for the Caps to find a bit more offense this game as well.
Play: Capitals 1.42
Minnesota Wild @ Dallas Stars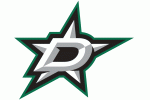 The Wild looked absolutely lost against the Stars in game 1.  They are completely outclassed in this series and without Parise grinding out some offense, I don't see the Wild finding the back of the net too often in this series either.  Look for more of the same this game, with the Stars buzzing all around the Wild net and once again winning by a few goals.
I'm just going to take the money line, but I think the puck line is a great bet in this game as well.
Play: Stars 1.43
San Jose Sharks @ LA Kings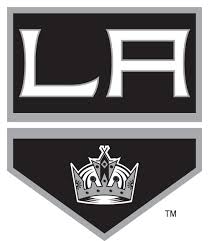 Joe Pavelski scored a beauty goal by beating Kopitar from the back of the net in the third period last game.  That goal secured me $10k, which was great for me, but I think it will also serve to wake up Kopitar in this series.  Anze is probably the best 2-way center in the league and I expect him to get the better of the Pavelski line tonight.  The Kings need to win this one because matchups are going to be so important in this series, so if they go down 2-0 at home they are in trouble.
The Kings have a ton of experience and I expect them to get the win in this one and go to San Jose with the series tied up.
Play: Kings 1.67
I know, I know, it's all favourites tonight, but you guys know I love myself an underdog pick, so taking favourites must mean I'm really high on them.
Tagged With : NHL Betting • NHL Picks • NHL Playoffs • NHL predictions